You'll Go Cuckoo for the BirdLife in India
Parakeets, storks and kingfishers abound.
Whether you're a seasoned birdwatcher with a list of specific species you're keen to spot or a casual outdoors person with a passing interest in our feathered friends, the birdlife in Indian will keep you busy.
If you are planning to make birdwatching one of your primary activities during your visit to India, we offer a bespoke birdwatching tour – ideal for anyone from an amateur with a newfound passion to a seasoned ornithologist. In each location, a local wildlife expert will be on hand to ensure that you have the best opportunity to see the most exceptional birds India has to offer.
Spotting Birdlife in India
You won't egret making the time to spot some of these birds! (We couldn't resist.)
Let's start with The Jungle Book birds!
"What do you want to do?"
"I don't know. What do you want to do?"
Ok, so real Indian vultures are unlikely to have Liverpudlian accents, but catching sight of a volt of wild vultures is still something to behold. They're sadly a critically endangered species these days, though their population in Karnataka and Tamil Nadu seems to be rising, so you have a good chance of spotting them on your trip.
A more cartoon-esque bird than the Ceylon Frogmouth would be hard to find. Their distinctive facial features and signature disapproving expression ensure that you won't mistake one of these for any other species. On our birdwatching tour, you'll stay at Thattekad Bird Sanctuary – one of the most famous wildlife sanctuaries in India and a perfect place to spot a frogmouth by night.
It's unlikely that you've ever seen a more neatly plumed bird than the Blue-Winged Parakeet before – with their black and aqua striped collars, they almost seem like an Olympic bobsled team in full uniform.
Continuing with the sporting analogy, the Asian Fairy Bluebird and the Black and Orange Flycatcher are dressed as opposing football teams (probably Chelsea vs Wolves). Fortunately, you won't have to pick a side, as the Flycatchers prefer higher ground and the Bluebirds live in the lowlands.
Did you know that peacocks are endemic to India? Well, the Indian peafowl is the species that we most commonly associate with the name 'peacock', though Congo peafowl and green peafowl are their equally gorgeous cousins.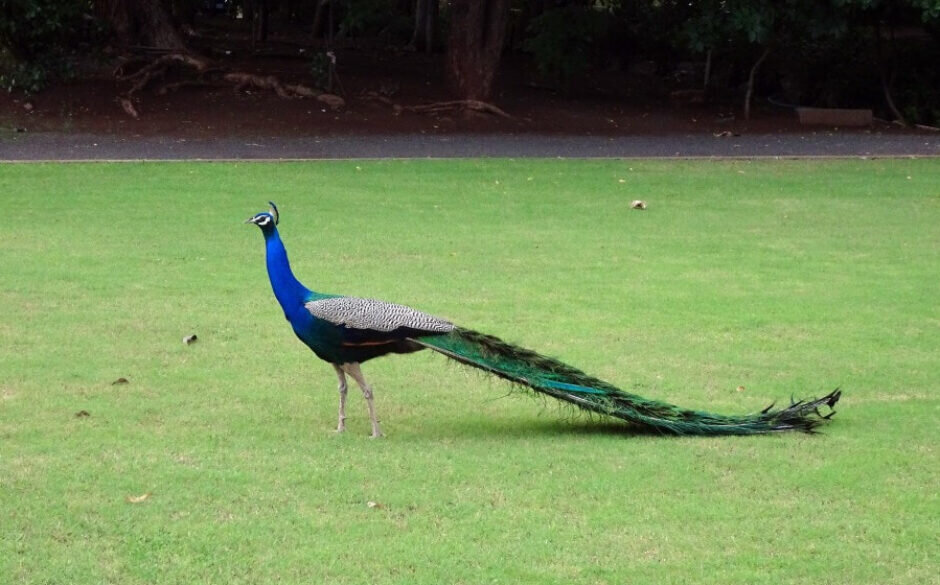 Discover the Birdlife in India
Whether you're seeking flamboyant plumage (Oriental Dwarf Kingfisher), a rockstar haircut (Chestnut Winged Cuckoo) or the grace and power of an eagle in the wild, India has plenty in store for the bird lover in each of us. Have we left out any of your favourites? Let us know which species you're most excited to see or take a look at our bird watching tour.