Unmissable walking holidays in India
Whether you're seeking views of placid lakes from great heights or simply the sensation of being surrounded by the sights, sounds and smells of the rainforest, there are unmissable walking holidays in India. From strolling through a tea plantation floating above the clouds in Munnar to following the tracks of a river along its banks to a dramatic waterfall, what better excuse can there be to break out the old walking boots?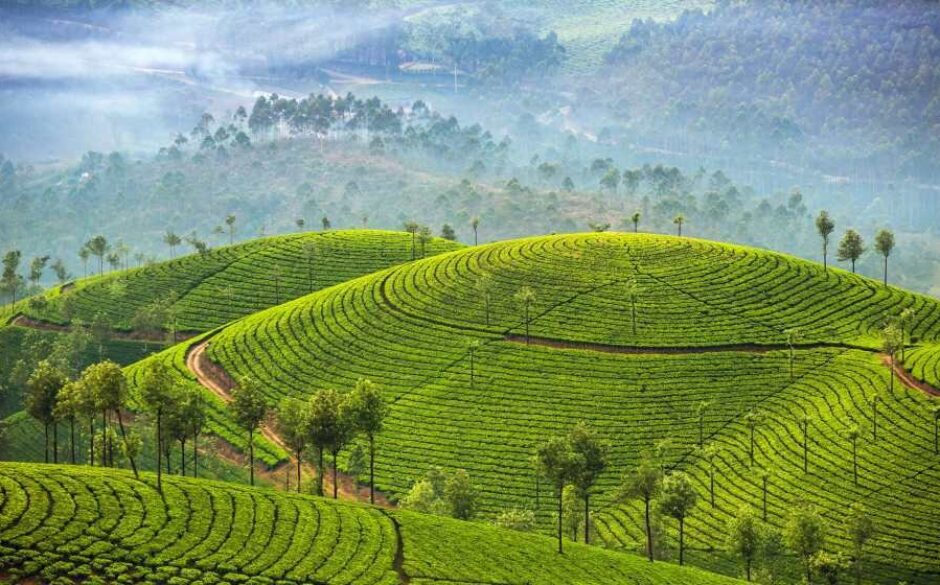 Some of our favourite walking holidays
One of the most verdant trekking sites in Southern India is Lakshmi Hills in Munnar. Exposed lush greenery surrounds you from every side as you ascend the hills for breathtaking views. With elevation changes ranging from 300 to 400 metres, this area is a great choice for more leisurely hikers, while still providing a satisfying enough challenge for you to reward yourself with pistachio and rose kulfi afterwards (a deliciously refreshing ice cream). For flatter terrain, you will have plenty of opportunities to walk around tea plantations in Munnar as well – and, since they stretch as far as the eye can see, you'll have no shortage of routes.
A top tip is to try to visit the most popular sites (for example, waterfalls, caves, famous viewpoints) on weekdays because they can get more crowded on weekends with both international and Indian tourists.
For the brave among us, a night trek in the Periyar Tiger Reserve is on offer – a completely unforgettable experience. You will be accompanied by reserve staff (including an armed guard) and you will be able to participate in a patrol of one of the outer zones of the preserve. If you've ever taken a nighttime hike before, you'll be aware of just how much your senses are heightened by the darkness; the sounds and smells of the wildlife will come alive in the most magical way. Time to cross 'walk around a tiger reserve at night' off your bucket list!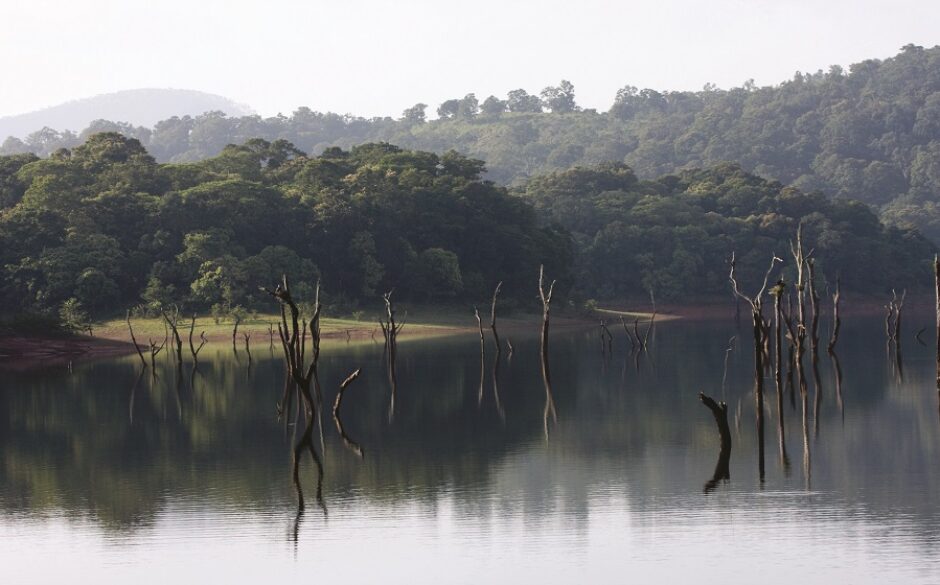 Serious trekkers are usually drawn to the more famous mountainous regions of the North, but little do they know that they're missing out on the Western Ghats, one of the most picturesque and majestic mountain ranges in India. Recognised as a UNESCO World Heritage site and named a biodiversity hotspot for its unique and rich wealth of endemic flora and fauna, you won't regret making time for a hike in this gorgeous area. Spanning over 6 states, there are plenty of trails to choose from but one of the most popular is the Kudremukh Trek which will take you through dense forests, past rocky streams and over fragrant meadows of wildflowers. It's simply irresistible.
Discover more about walking holidays in India
We would advise you to always explore with a guide. Even if you're a confident hiker, a local guide will help to make sure that you have the right preparations; additionally, the start points of some of the more hilly routes are only accessible by off-road vehicles and normally transportation is bundled up with a guide package. In fact, in many wildlife parks, walking off the main tourist route without a guide is understandably prohibited.
If you want more information on unmissable walking holidays in India, please contact the team who will be happy to help.