5 alternative ways to holiday in Kerala
If you're looking to get off the beaten track and away from the crowds whilst still seeing the sights, check out our alternative ways to holiday in Kerala. We'll show you how discovering the hidden gems of magical South India on a unique adventure or activity tour is just the ticket.
Explore majestic historic temples, be mesmerised by enchanting scenery and rare wildlife, or relax on serene beaches by travelling on two feet, two wheels or on a specialist getaway.
Alongside traditional tour packages, South India travel experts Authentic India Tours have crafted ABTA-protected experiences to cater for adrenaline junkies, foodies and nature lovers available on a private, couple, family or group basis.
5 alternative ways to holiday in Kerala
Here are five exciting escapes to inspire your inner adventurer.
Cycling holidays in Kerala
One of the best ways to see the pure natural beauty of Kerala is by bicycle, weaving your way through tea plantations, past bathing elephants and spice farms on a cycling holiday. Start pedalling in cosmopolitan Cochin and work your way through flat plains and challenging hills before hitting the brakes for the last time after a scenic seaside route to Mararikulam.
There's no need to bring your bike, as high-spec, multi-geared, hybrids are provided along with your very own team van for repairs, rests and refreshments. Your very own Tour de Kerala is led by an experienced cyclist, to steer you in the right direction and act as a guide along the way.
Find out more about our Classic Kerala Cycling Holiday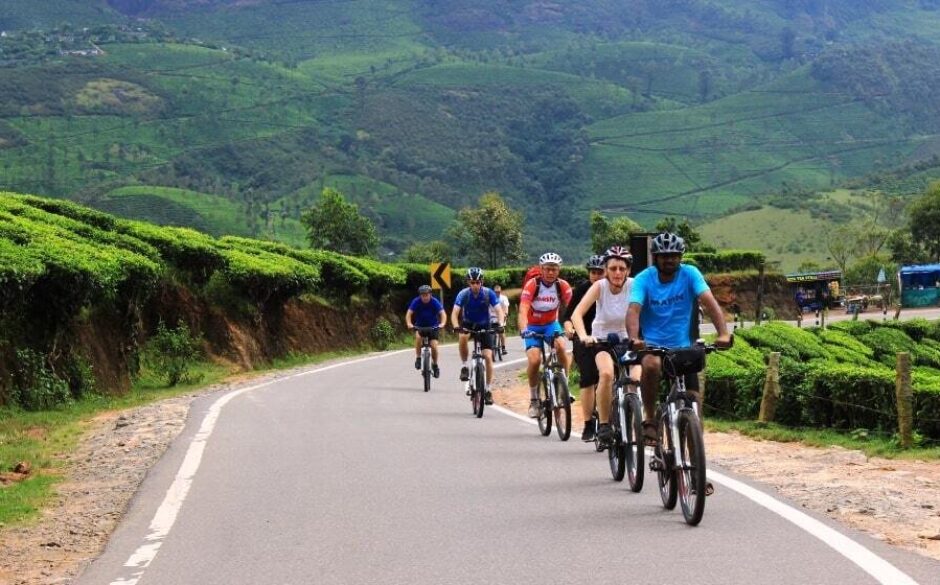 Safari holidays in Kerala
If spotting elephants bathing or tigers stalking their way through greenery is on your bucket list, then a safari in South India is the perfect destination. Asian elephants, Bengal tigers, macaque monkeys and rusty-tailed flycatchers are some of the wildlife you can expect to see, happy in their habitats at numerous national parks and reserves.
Take a tour around the lush greenery of Periyar Tiger Reserve or try bamboo rafting across the lake to watch elephants cooling themselves by the water's edge. Surrounded by an abundance of nature and wildlife, the eco-friendly Kaav Safari Lodge offers jungle safaris to spot wonderful predators and larger herbivores, and boat safaris to see elephants and crocodiles.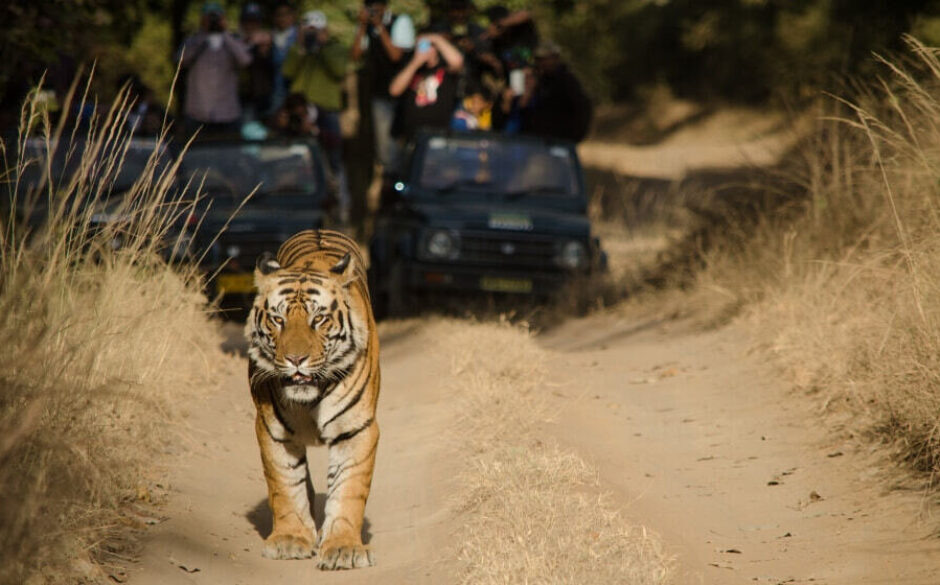 Birdwatching holidays in Kerala
South India is a paradise for bird lovers. Whether you visit the famous wildlife sanctuaries or hike up to hill stations known for rare bird spotting opportunities, you might catch a glimpse through your binoculars of Flycatchers, Barbets, Parakeets and Hornbills, to name just a few of the region's feathered friends.
Traveller Rob Batchelder from Mumbai highly recommends a birdwatching tour. "We really enjoyed the places we visited and the many spectacular birds we found with the expert help of the local guides who were dedicated to help us find all our target birds. We saw far more than I ever expected and we are still excited about how successful our trip turned out to be."
Find out more about our South India Bird Watching Tour
Trekking holidays in Kerala
A trekking tour is an idyllic way to explore the spectacular views of the dreamy Western Ghats with its diverse habitation and breathtaking landscape. Enjoy the sights, sounds and scents of the tea and spice plantations, mountaintop vistas and diverse wildlife all while reducing your carbon footprint and conserving nature. After a day's meandering, take in the tranquility as you camp under the stars.
If you choose a trekking holiday in Kerala, you'll need a moderate level of fitness for tackling any steep climbs, sturdy footwear and layers. A camera is an absolute must for capturing some panorama perfection. Alternatively, you can enjoy easier hikes in the Munnar tea estates or the spice plantations of Periyar.
Find out more about Trekking in India
Kerala holidays for food lovers
If food is your thing, then what better way to experience the authentic flavours of Southern India than a culinary adventure in Kerala? You'll get to meet the local people who have cooked and grown their produce for generations while tucking into dishes amongst beautiful and secluded surroundings including a houseboat cruise on the Alleppey backwaters with your own private chef.
Explore the tea plantations in Munnar, check out the fresh fish at Cochin market and learn how to add creativity to your cuisine by taking cookery classes in Periyar.
Find out more about our Culinary Tour to India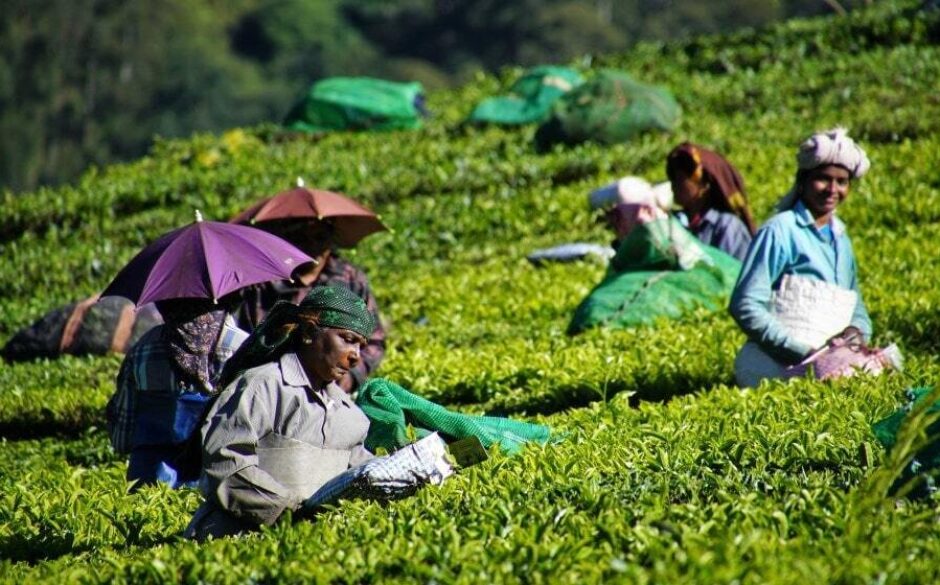 Be inspired by our Kerala tours
Arranging an adventure holiday in Kerala
The travel experts at Authentic India Tours can tailor the ideal getaway to suit your interests and abilities. Accommodation ranges from luxury hotels to authentic yet modern eco-friendly cottages and fully crewed private houseboats on the Kerala backwaters.
If you're feeling inspired by our 5 alternative ways to holiday in Kerala take a look at our wonderful range of Kerala tours and holidays or call our India specialists on 01792 315499.