With a wide range of dishes made from a colourful mix of tasty vegetables, fresh herbs and aromatic spices to choose from, South India really is vegan foodie heaven! Our vegan travel tips for visiting India will help you plan your trip to this land of delicious flavours.
India is a brilliant destination for non-meat eaters, as it has the highest population of vegetarians in the world. Many of the vegetarian dishes you'll find are actually 100% vegan, although you may need to do a little detective work to be on the safe side.
Ordering vegan food
Explain what you do and don't eat to be clear, as the term 'veganism' may not be understood, especially if you're talking to someone with limited English.
Check if vegetable or coconut oil can be used instead of ghee (clarified butter).
Cream, paneer cheese and yoghurt are regularly used in Indian cookery, so find out if your desired dish contains these.
Naan bread is often made with yoghurt, so try poppadoms, puri and rotis. Ask for chapatti 'plain' instead of brushed with butter.
Most sauces and dips are fine, except Raita which is made with yoghurt.
Coconut milk is great to add to your coffee.
Vegan Travel Tips for Visiting India
If you're eating at a restaurant, call ahead to ask if vegans are catered for
Don't be afraid to ask about the ingredients in a dish and ask for little tweaks, such as swapping tofu for meat or cheese
Stock up! If you find vegan snacks you like, buy a few to keep you going on any long day trips.
Have fun and try new things!
Our favourite vegan dishes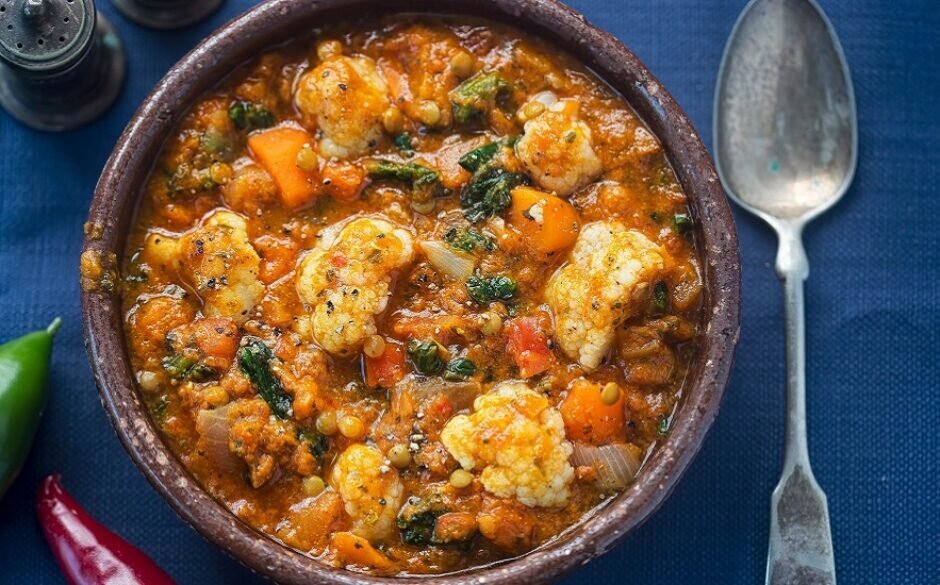 Starters
Cauliflower, okra and onion bhajis – a small flat cake or ball of vegetables, fried in batter.
Vegetable pakoras – small, deep fried appetisers.
Vegetable samosas – triangular filo pastry with a potato and pea filling.
Main courses
Baingan Bharta – roasted aubergine mashed with Indian spices (similar to Baba Ganoush).
Balti – A tasty curry served in a metal bowl.
Chana Masala/Chole (Chickpea Curry) – chickpeas and spinach spiced with garam masala.
Rajma – Red kidney beans in a thick sauce with spices, usually served with rice.
Sambar – A lentil-based vegetable stew or chowder cooked with a tamarind broth.
Vegetable Biryani– a mixed rice dish with vegetables.
Vegetable Curry – a medley of vegetables served at different strengths of spiciness.
Veggie Vindaloo – a spicy dish if you like a bit of heat!
Side dishes
Aloo Gobi – Made with potatoes, cauliflower and Indian spices.
Beetroot Vattom – A dry preparation of beetroot with spices and tapioca. Try the recipe here!
Bombay Potato – Cubed, boiled and fried, and flavored with spices such as chili powder cumin, curry, garam masala, garlic, turmeric, mustard seeds, salt and pepper and turmeric.
Chana Saag – a chickpea curry, with onion, tomato, chillies, coriander seeds, garlic, ginger and dried mango powder.
Daal –any dish made with split pulses such as lentils.
Saag Aloo – Spinach, potato and spices.
Desserts
Chikki – A sweet and crunchy nut brittle that can be made with peanuts, cashews or almonds.
Ela Ada – A steamed doughnut-like delight, filled with grated coconut and jiggery.
Kuluku Roti – Roti (Indian flatbread) pieces mixed in jaggery and soaked overnight with crushed nuts or sesame seeds.
Petha – Ash gourd (winter melon) in different flavours, cooked in a sugary syrup.
Pori Urundai – Made during Karthikai Deepam ( Festival of Lights). puffed rice (pori) is mixed with cardamom, coconut pieces and jaggery syrup. Check for ghee before buying!
Suzhiyan – Usually prepared for Diwali, battered and fried lentils, coconut, and jaggery with a crunchy coating. Avoid if fried in ghee!
Tilkut/Tilkatri – A crunchy treat made with white sesame seeds and jaggery or sugar.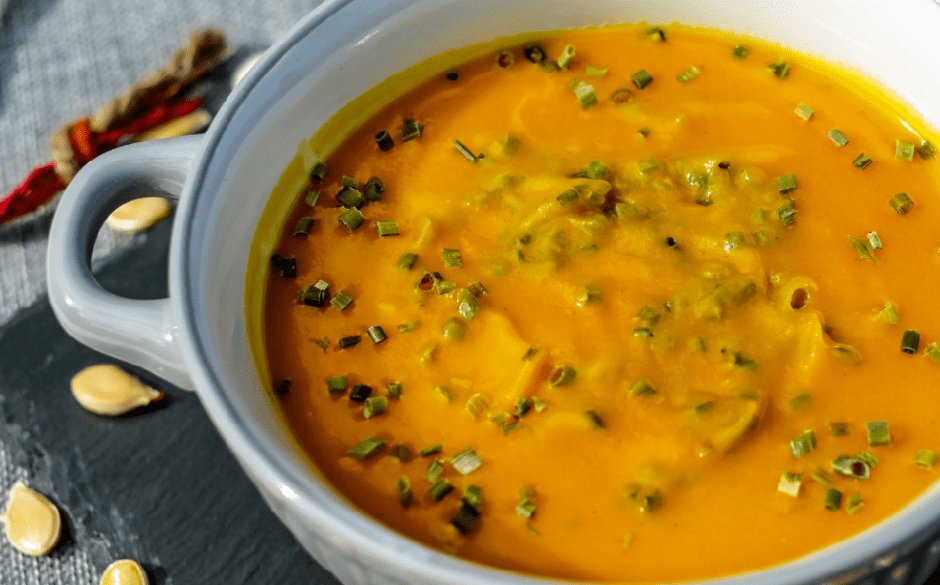 We hope you've enjoyed our vegan travel tips for visiting India! Do you have a suggestion, or a favourite dish we've missed? Get in touch at info@aitholidays.com
Be inspired by our Culinary Tour