Green hills, wandering wildlife, and a range of fantastic festivals and celebrations are just a few reasons why spring is a great time to visit India.
Why spring is a great time to visit India
We'll inspire you to visit during spring with these great reasons.
Visiting India in March
As March is the last month of high season, the crowds start to diminish in number, making it a good time to visit India. During March, there are some great Indian festivals to experience, where you can learn about culture and tradition whilst getting covered in brightly coloured powder!
The rising temperature in March brings wild animals out of hiding to find water, giving wildlife enthusiasts the perfect opportunity to try and spot elephants, leopards and tigers. Head to one of India's many wildlife sanctuaries such as Bandhavgarh National Park, home to one of the highest tiger populations in India, where you might just spot a flash of stripy fur.
Known as the 'festival of colours', 'festival of love' and 'festival of spring', Holi is a popular Hindu celebration marking the end of winter, a prosperous harvest season and the blossoming of love. Following a series of religious rituals, family and friends throw bright powder on each other in a riot of colour. One of our favourite reasons why spring is a great time to visit India!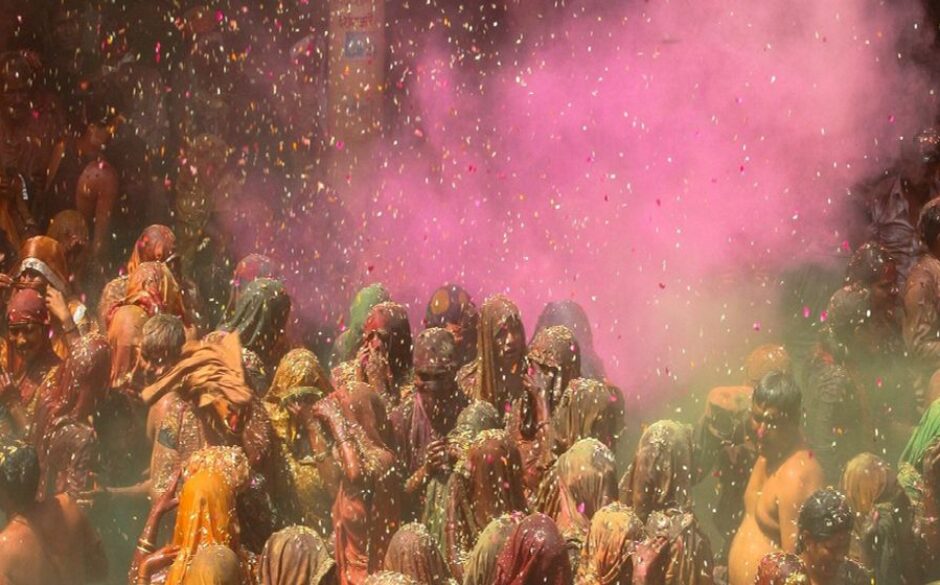 March is an ideal time of year to visit the Golden Triangle, as it's after the peak winter season and Agra gets incredibly hot from April to June. As one of the new Seven Wonders of the World and a UNESCO World Heritage Site, it's no surprise that a visit to the Taj Mahal is always going to involve crowds of tourists, especially between 3 pm and sunset. Top tips are to arrive at sunrise, avoid weekends, and visit on a Thursday, Wednesday or Monday.
Golden Triangle tour inspiration
The clear skies and more moderate weather of March also make it the perfect month for trekking in the mountains. Himachal Pradesh, Kashmir and Uttarakhand in the north are all hiking hotspots, where you can tread the not-so-beaten paths amongst lush greenery and under blue skies. Munnar in the south is a walker's wonderland, where you can weave your way from Silent Valley through to Top Station amongst diverse habitation and breath-taking landscape. Sleep under canvas below the stars for the ultimate experience.
Visiting India in April
The high heat of April isn't for everyone, but if you head out on excursions early in the morning, the lower hotel rates and fewer crowds give you the chance to see more of India for less. If you're visiting with children, take advantage of the Easter holidays if they are earlier in the month rather than later. Head to Goa and Kerala for Easter celebrations, where you can expect traditional prayers and good food.
Ramadan can be an illuminating time to visit India, as it gives you the chance to learn more about faith and traditions, and enjoy the buzz of the evening celebrations after a day of fasting. Immerse yourself in the experience by fasting yourself, or join a community Iftar to try the traditional 'breaking the fast' evening feast of biryanis and the lentil dish haleem. Street food enthusiasts will love the freshly fried samosas, pakoras and cholay (a chickpea snack).  If you are non-Muslim, you'll still be able to acquire food during the day, but be discrete whilst eating it.
Buddha Jayanti takes place in most of East Asia to celebrate the founder of Buddhism, Prince Siddhārtha Gautama. This calm but moving event commemorates Buddha's birth, nirvana (enlightenment) and parinirvana (freedom from the cycle of existence, or passing away). As a visitor, you can sample a variety of vegetarian food, listen to dharma talks, and visit temples and monasteries. The exact date of Buddha Jayanti varies each year but is usually in April or May, or June in a leap year.
The UNESCO World Heritage Site of Hampi in Karnataka is a collection of ancient ruins and temples and attracts a multitude of tourists and pilgrims from November to March. With fewer crowds and festivals, April is the ideal time to visit, so you can take in the historic sites in your stride. On the other side of the Tungabhadra River, you'll find the languid town of Hampi where you can rest your feet in an artsy café after a day's exploring.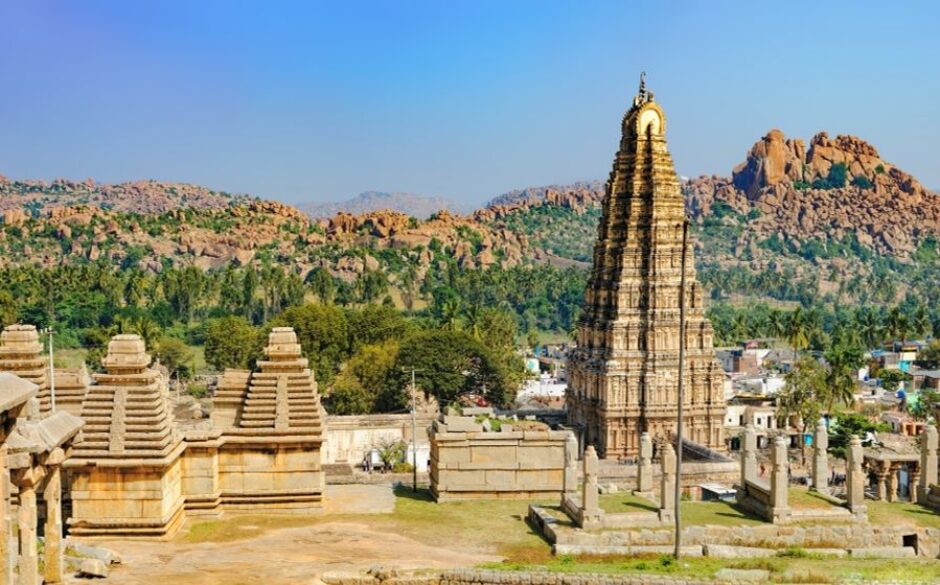 Visiting India in May
The humidity in India really builds up in May, awaiting the release of rain during monsoon season beginning in June. If you can stand the heat, you can make the most of the lower visitor numbers, although Indian school holidays usually take place in this month.
At the end of Ramadan, Eid al-Fitr is a three-day celebration for breaking the fast after Ramadan, filled with worship, gift-giving and shopping. Head to the Old Delhi region to see thousands of Muslim men offering prayers on the first day of Eid, and lose yourself in the crowds of colourful clothes, with the aroma of mutton curries and biryanis filling the air.
Take the Nilgiri Mountain Railway toy train to the beautiful hill town of Ooty in May for the Spice Show, Vegetable Show, Rose Show Fruit Show and the famous Flower Show. The explosion of colour from rare and exotic flora in the Botanical Gardens and over 2,500 varieties of rose in the Rose Garden make ideal photo opportunities. Watch the world go by on the manicured lawns, walk around the gardens or have a picnic under the shade of a tree.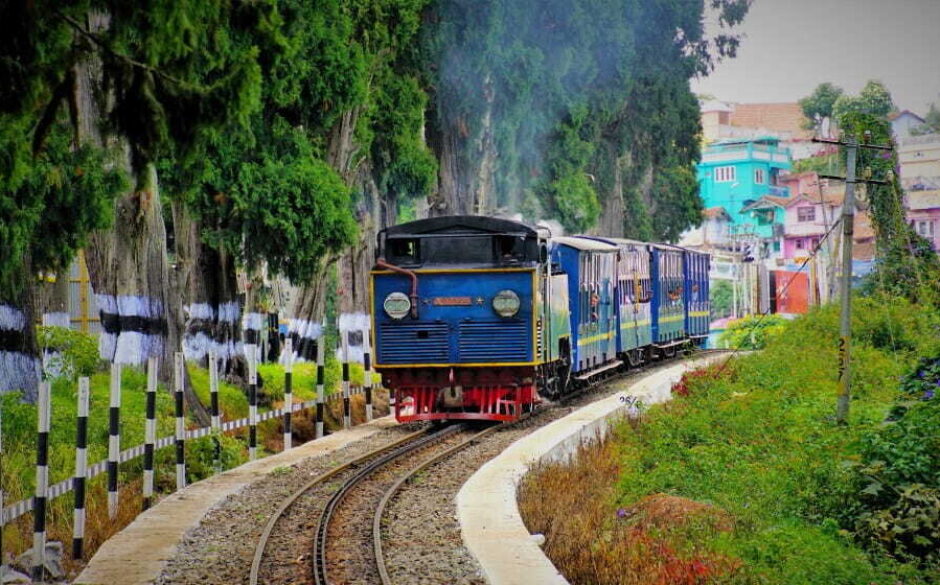 These are just a few destinations to visit and activities to show why spring is a great time to visit India. For more information on arranging an ABTA-approved bespoke holiday at any time of the year, send an email to authenticindiatours.com