With its stunning scenery, fantastic wildlife and warm, welcoming people, India is a truly wonderful and unique place to visit. However, with such a vast geographical area and a diverse range of cultures and heritage, it can be tricky working out where to visit in India.
Where to visit in India?
Our handy guide to where to visit in India is here to help you discover the best places to visit in India based on your interests.
Classic Golden Triangle
First on our list of where to visit in India is the 'Golden Triangle', which includes bustling Delhi, iconic Agra and beautiful Jaipur. Delhi is an exciting collision of amazing history with modern life, with busy bazaars and markets alongside the iconic India Gate and the UNESCO World Heritage sights of Humayun's Tomb and the Red Fort.
Agra's most famous attraction is the beautiful white marble Taj Mahal, which is worth visiting at sunset or sunrise as well as during the day. The imposing crescent-shaped Agra Fort and the abandoned city of Fatehpur Sikri are also both fascinating and steeped in history.
Finally, explore the Pink City of Jaipur with its honeycombed Hawa Mahal ('Palace of Winds'), Amer Fort, City Palace and Jantar Mantar observatory.  This tour is a great introduction to India and can be squeezed into 6 or 7 days if you're restricted by time.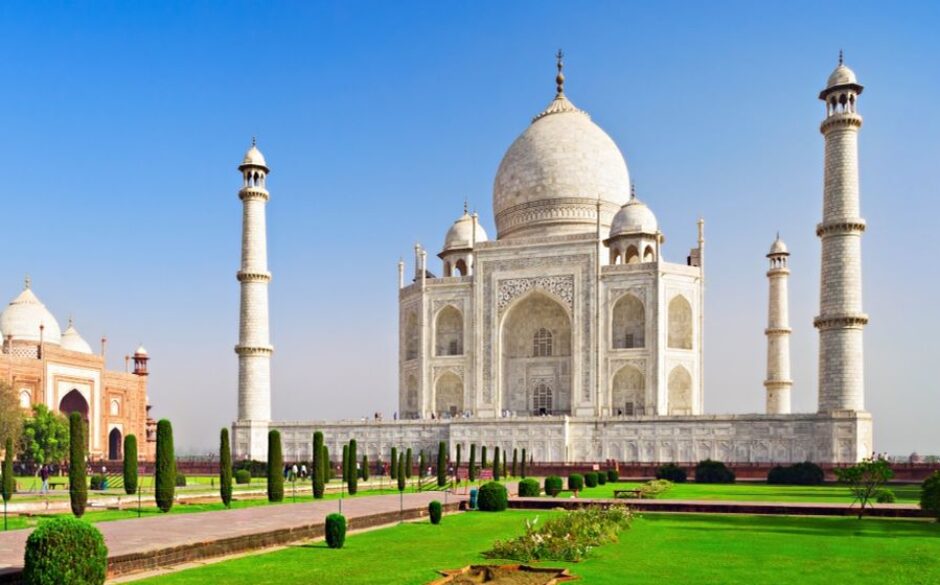 Browse our Golden Triangle Tours
Wonderful Wildlife
If you're a wildlife lover wondering where to visit in India, then you have so many options. There are national reserves all over India where you can see a mind-boggling variety of all creatures great and small, whether you want to spend a day at a National Park or immerse yourself in a bespoke wildlife tour.
You'll have the best chance of spotting a tiger in the national parks of Madhya Pradesh or Rajasthan, especially the diurnal tigers at Ranthambore National Park that are active during the day, unlike most tigers who are nocturnal.
Also in the north, you'll find lions and wild asses in Gujarat, one-horned rhinos in Assam, and abundant birdlife in Bharatpur.  Head to Ulley in West Ladakh to see Ibex and Urial sheep, the Himalayan fox and wolf and a range of Himalayan and Tibetan birds. If you're extremely lucky, you might even spot the majestic snow leopard.
In south India, Kerala is a great place to spot wild elephants in Wayanad and to explore Periyar National Park by foot or aboard a boat gliding along the tranquil waters.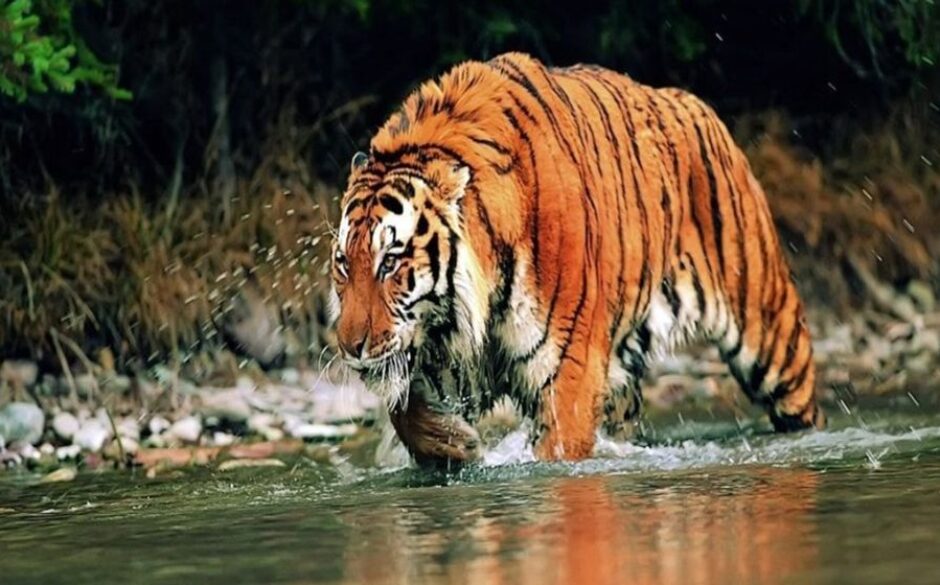 View our wildlife and safari tours
Tour the Temples
With more than two million temples, India is a dream destination for temple fans. In the north, visit the majestic Golden Temple in Amritsar and the intricate erotic sculptures of the Khajuraho Group of Monuments, considered to be some of India's greatest art masterpieces. In Rajasthan and Gujarat, the white marble Jain temples glisten in the sun.
In the south, you can spend days wandering around historic Hampi, with around 3,700 monuments, ancient ruins and temples to explore, including the elephant stables, a 15 feet tall statue of Ganesha and the music-making pillars of Vittala Temple. In Madurai, you'll be greeted by the thousands of multicoloured figurines of the Meenakshi Amman Temple. The intricately decorated temple caves of Ajanta and Ellora in Aurangabad, and Elephanta Island near Mumbai are truly captivating.
Be tempted by our temple tours
Amazing Architecture
All around India you'll be amazed by the incredible architecture in a variety of styles, incorporating a range of influences and spanning centuries. For Mughal monuments, the Golden Triangle doesn't disappoint, with the imposing Red Fort, Humayun's Tomb and the minarets and mosques of the Qutb Minar complex in Delhi. Then, of course, there's the world-famous Taj Mahal in Agra and the abandoned city of Fatehpur Sikri.
Rajasthan offers Arabian Nights-style forts, desert fortress, grand Havelis (townhouses) and intricately carved temples, whilst Shimla and many of the Himalayan towns echo the colonial style from the days of the British Raj.
There's also a heavy European architectural influence in many destinations, such as the 19th century Victorian Gothic and Art Deco Ensembles of Mumbai. The former French settlements of Chandernagore in West Bengal and Pondicherry in Tamil Nadu both have a distinctly Gallic feel, and you'll also find the structural stylings of the Dutch and Portuguese in various cities.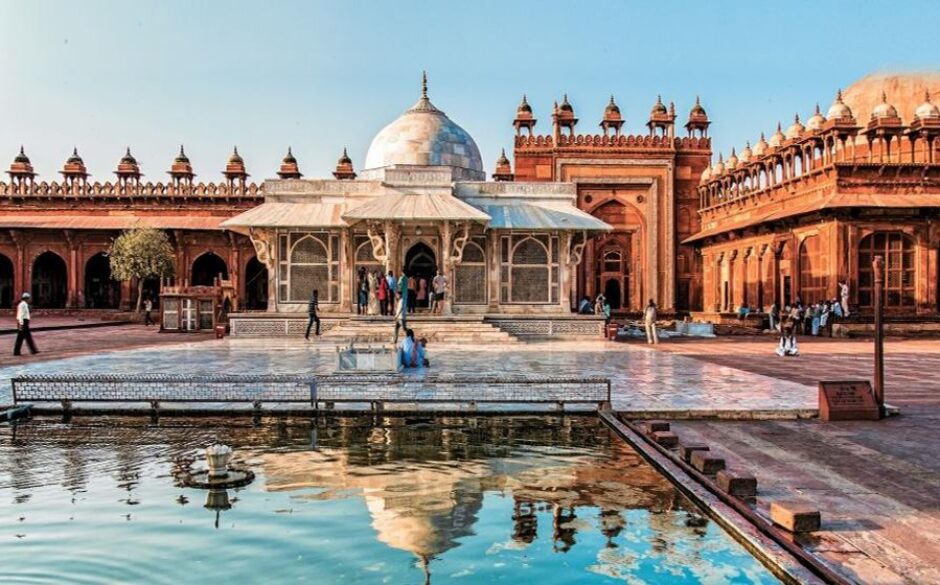 Travel by train
Home to some of the most railway-rich routes in the world, exploring India by train is a great way to sit back and relax as the beautiful landscape and fascinating towns and villages go by.
Make the journey from Shimla to Kalka on the infamous 'Toy Train', a narrow gauge (30 inch) railway opened in 1903 and awarded UNESCO World Heritage status in 2008. It really is a memorable trip, through pine forests and rugged mountains along the 60-mile line that passes through 102 tunnels and over 33 major bridges, stopping at various stations where you can sample the local street food.
Another line on the UNESCO World Heritage mountain railways is the Nilgiri Mountain Railway in the hill town of Ooty that travels to Mettupalayam via various stops. Enjoy the beautiful scenery including the tea and coffee plantations from the comfort of your seat.
The third of the trio of Toy Trains is the Darjeeling Himalayan Railway, a narrow-gauge steam train built in 1881 that rises an impressive 6500 feet in 30 miles. Take the two-hour round trip to the world's highest railway station Ghoom and watch the world go by at a slower pace.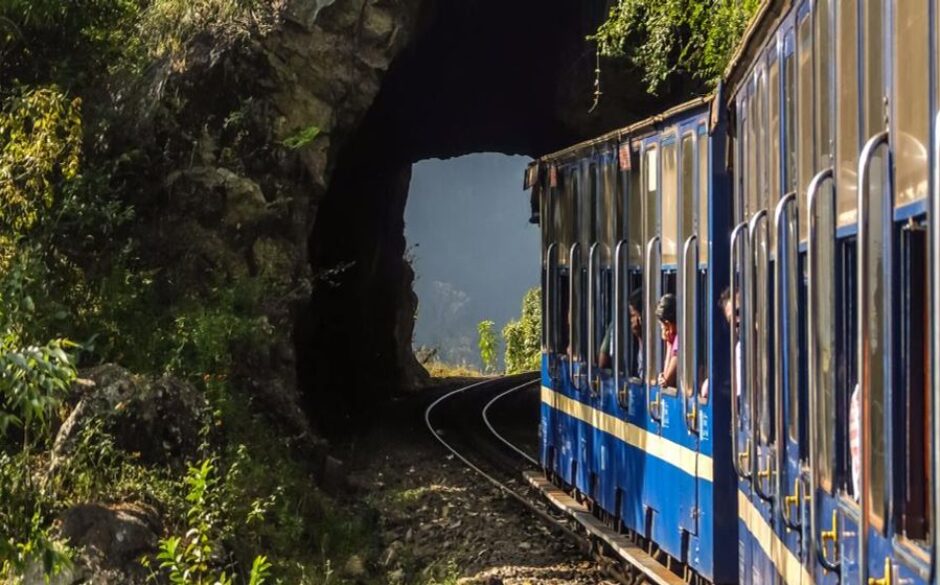 Beautiful Beaches
If you're looking for a beach retreat, whether it's for a week or just a day, then India doesn't disappoint. The sandy beaches of Goa always spring to mind, with Arambol, Vagator, and Palolem being the most popular. If you're looking for something a little quieter, try Gokarna just a few hours away, where you can see pilgrims taking a dip at Gokarna Beach, find inner peace at the Om symbol-shaped Om beach, and great waves for surfing at Main Beach.
The lovely Kashid Beach in Maharashtra is around three hours from Mumbai has fantastic waves for surfing and you'll have the place pretty much to yourself on a weekday.
If you're visiting Kerala, Mararikulam (or Marari) Beach is a lovely quiet stretch of sand lined by coconut trees without any commercial activities and is a favourite Keralan beach amongst locals.
To really get away from it all, head to the beautiful Andaman Islands, an archipelago in the Bay of Bengal with palm-lined, white-sand beaches, coral reefs, mangroves and tropical rainforests.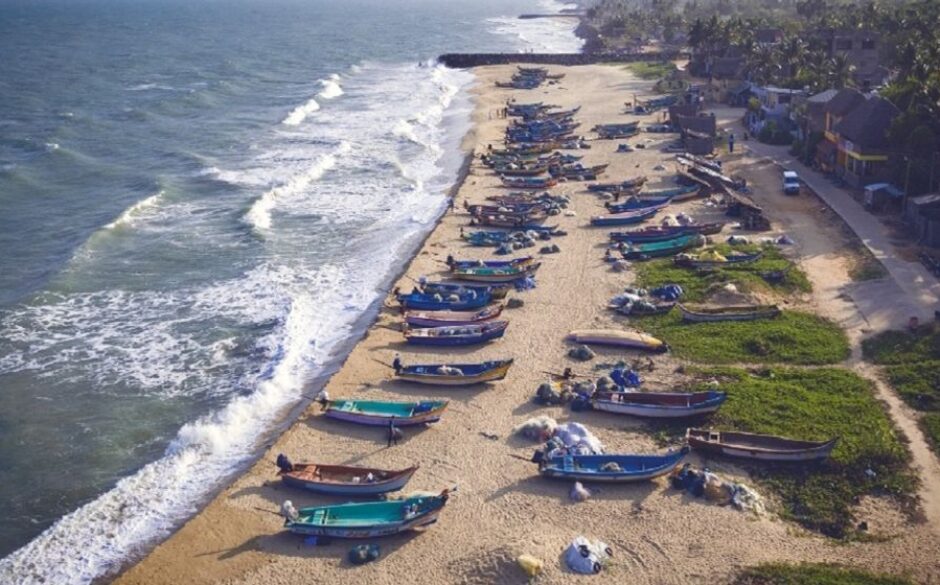 Explore on the Water
A cruise on the mighty Brahmaputra River winding through Bangladesh, Bhutan and Burma is an idyllic way to explore Assam. You'll pass ancient monuments, farmland and luscious tea plantations and see local village life along the way. In the south, don't miss the opportunity to stay overnight on a houseboat to glide gently along the meandering backwaters of Kerala. Or if you simply love the serenity of open water, then Pangong Lake in Ladakh with its calm surface, vibrant birdlife and magical sunsets and sunrises will take your breath away.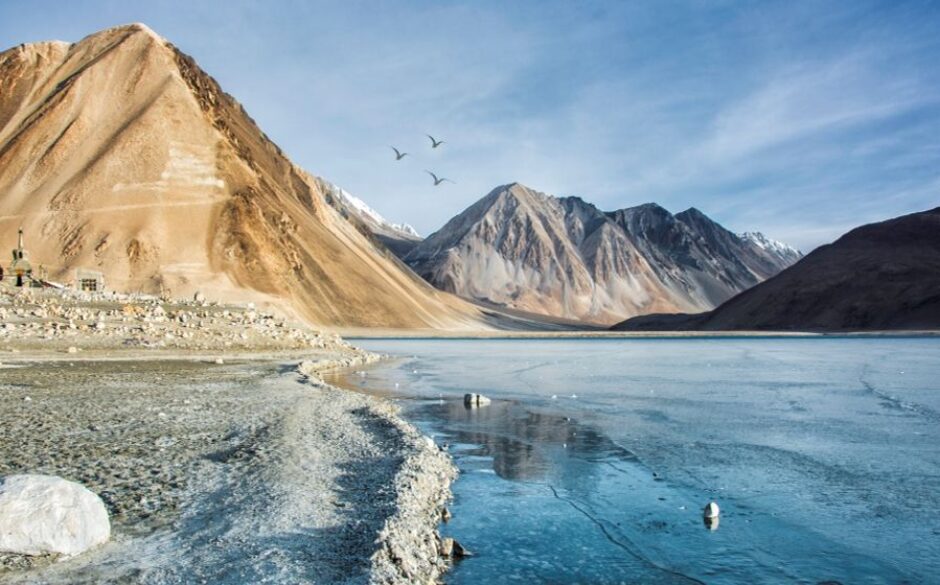 Discover India by Trekking
For the more energetic wondering where to visit in India, there are incredible treks, allowing you to immerse yourself in the wonderful scenery. In the south, the terrain of the misty mountains of Munnar with its panoramic views and miles of flowers blanketing the hills and valleys is made less tricky thanks to the cool breeze.
In the north, the lofty mountain peaks of Leh in Ladakh are scattered with epic hiking trails, or the pine forests of Shimla are perfect to explore on foot. Sikkim is also a hiking delight, especially the Darjeeling Singalila Ridge Trek to Sandakphu the highest point in West Bengal, where you are rewarded with jaw-dropping views of Mount Everest, Kanchenjunga, Lhotse and Makalu, four of the five highest peaks in the world.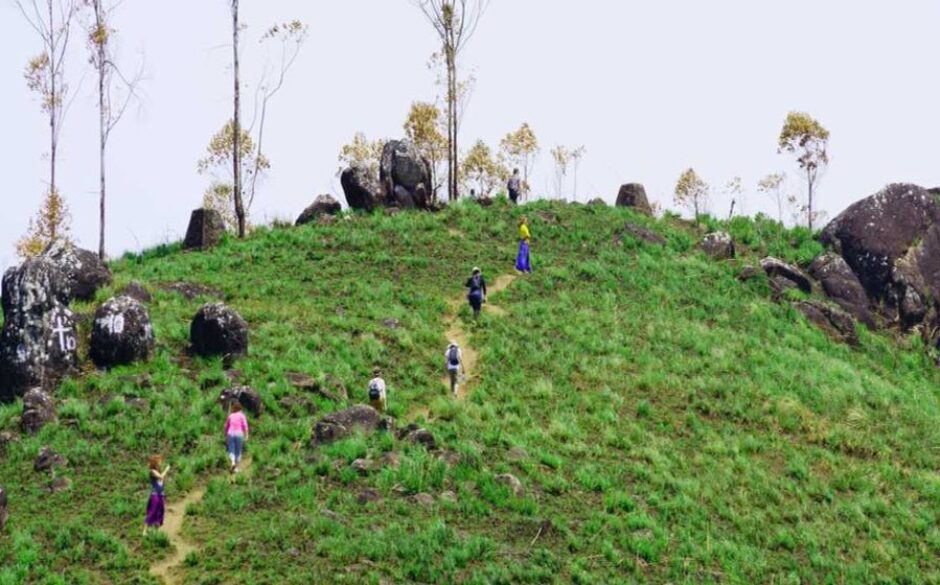 A spiritual experience
India is renown as a land of religion and spirituality. You'll find India's spiritual side in most places you visit, with pilgrimage towns, sacred sites, meditation classes and yoga sessions in abundance.
Head to Tibetan-Buddhist centres such as Leh in Ladakh and McLeod Ganj (Dharamsala), home to the Dalai Lama and the Tibetan government in exile, where you'll also find a scattering of peaceful hilltop monasteries to discover.
Varanasi is the ultimate sacred site, where Hindus pay their last respects to the dead beside the sacred River Ganges. In Amritsar, the magnificent Sikh centre of worship, the Golden Temple awaits, along with the moving Wagah ceremony at sunset, where flags are lowered on the dividing line between Pakistan and India.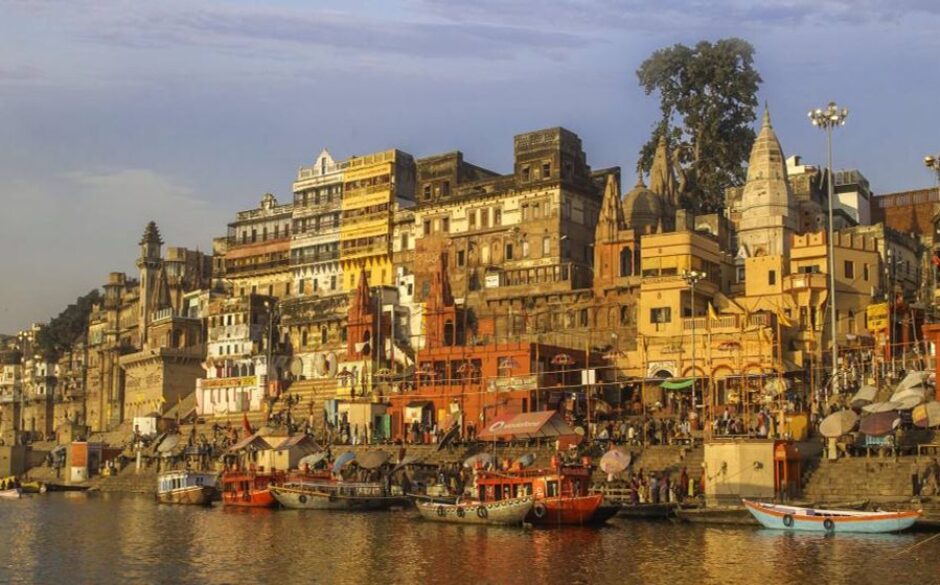 We hope this guide to where to visit in India has been helpful, but if you're still undecided on where to go in India, we are happy to put together some suggestions and ideas for you. Email info@aitholidays.com or call our India travel specialists on 01792 315499.