India is a wildlife lover's paradise, with a wonderful range of creatures great and small to see, whether you're gliding along on a houseboat watching birds swooping across the Kerala backwaters, or spotting monkeys in market places stealing produce! If you'd love to see larger animals such as majestic tigers or wonderful elephants, then including at least one of the best National Parks in India on your holiday itinerary is a must.
13 of the Best National Parks in India
From north to south, our guide to 13 of the best National Parks in India will show you our top choices for getting back to nature and trying to spot some amazing creatures from a close (but safe) distance.
NORTH INDIA NATIONAL PARKS
Ranthambore National Park
The first of our 13 of the best National Parks in India is Ranthambore, an amazing sanctuary to a multitude of creatures and one of the most famous national parks in Northern India. Once the former hunting grounds of Jaipur Maharajas, the park is a great place to spot diurnal tigers who are active during the day (unlike most tigers who are nocturnal). Ranthambore is also home to a whole host of mammals and reptiles, 272 species of birds and almost 300 species of vegetation.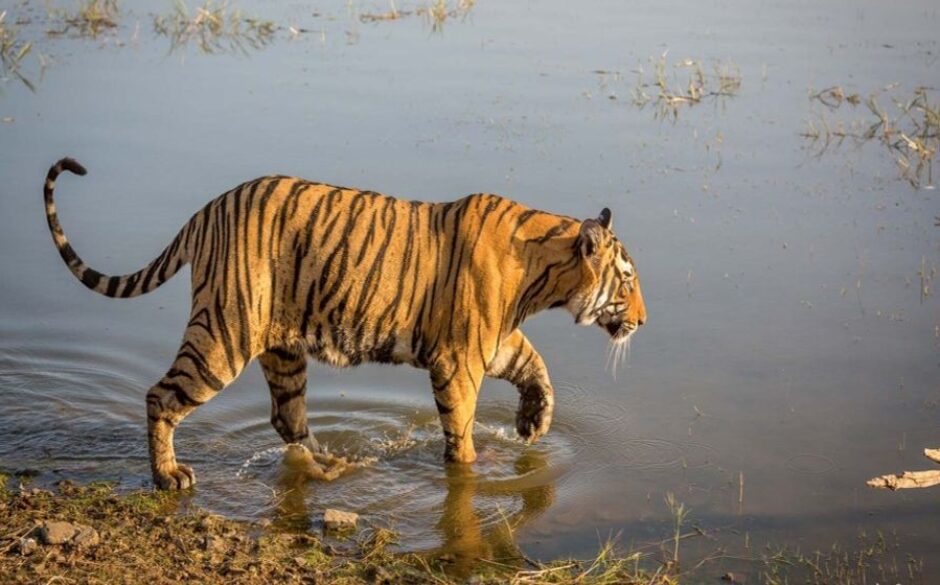 Keoladeo National Park
A UNESCO World Heritage Site, Keoladeo National Park is home to over 380 species of birds, with more visiting in the winter. Previously called Bharatpur Bird Sanctuary, you can also spot Golden Jackals, Striped Hyenas, Fishing Cats, Sambar, wild boar and basking Indian pythons during the winter.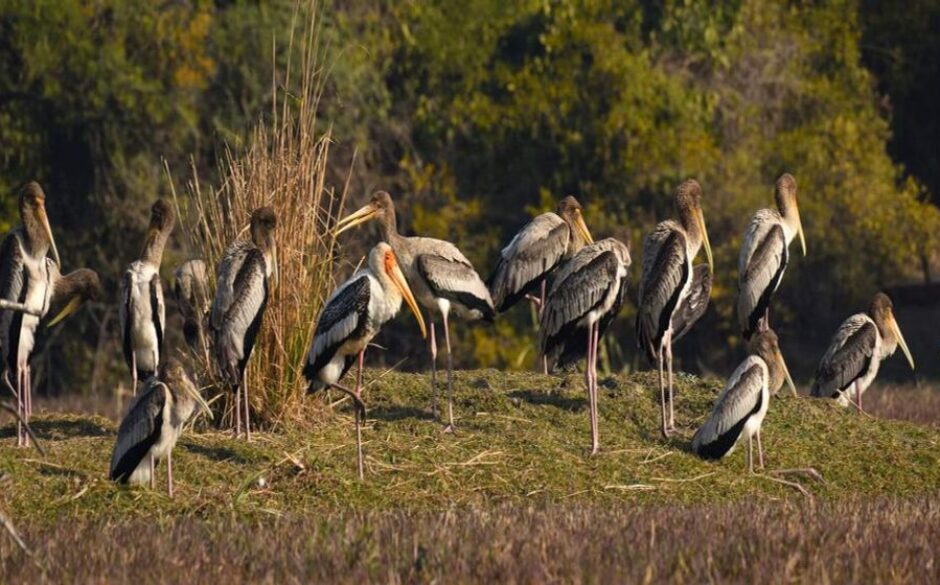 CENTRAL INDIA NATIONAL PARKS
Bandhavgarh National Park, Madhya Pradesh
Once the former game reserve of the Maharajas, Bandhavgarh National Park has one of the highest tiger populations in India, making it one of the best National Parks in India to spot a flash of stripy fur. The park is also home to a large leopard population, around 250 species of bird, 70 butterfly varieties and a plethora of reptiles.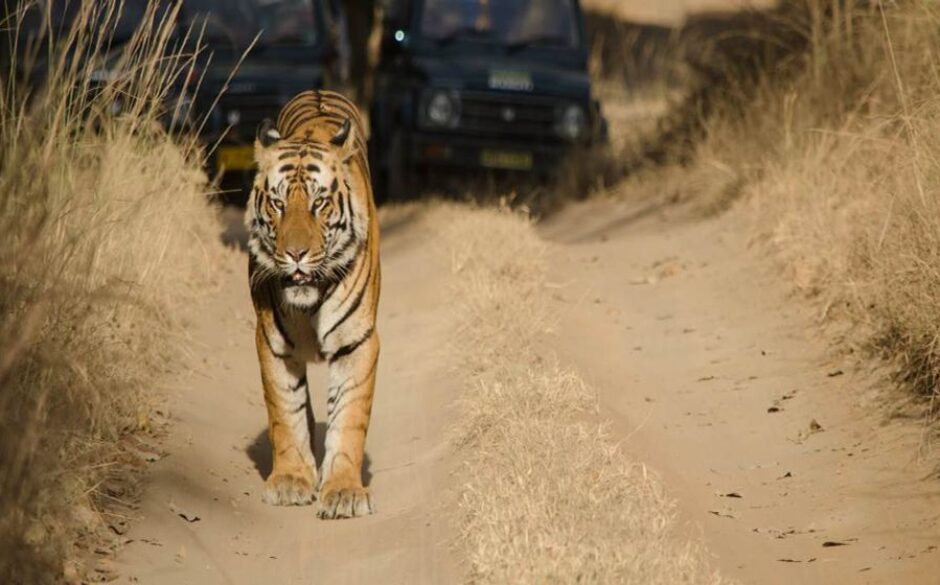 Browse through some of our tours where you might spot tigers
Pench National Park, Madhya Pradesh
The inspiration for Rudyard Kipling's Jungle Book, thousands of visitors flock to Pench National Park to see many of the story's characters, including Baloo (Sloth Bear), Shere Khan (Royal Bengal Tiger), Akela (The Indian Wolf) and Raksha (the female Wolf).  The park is also home to barking deer, four-horned antelopes, Indian leopards, striped hyenas and a wide range of native birds.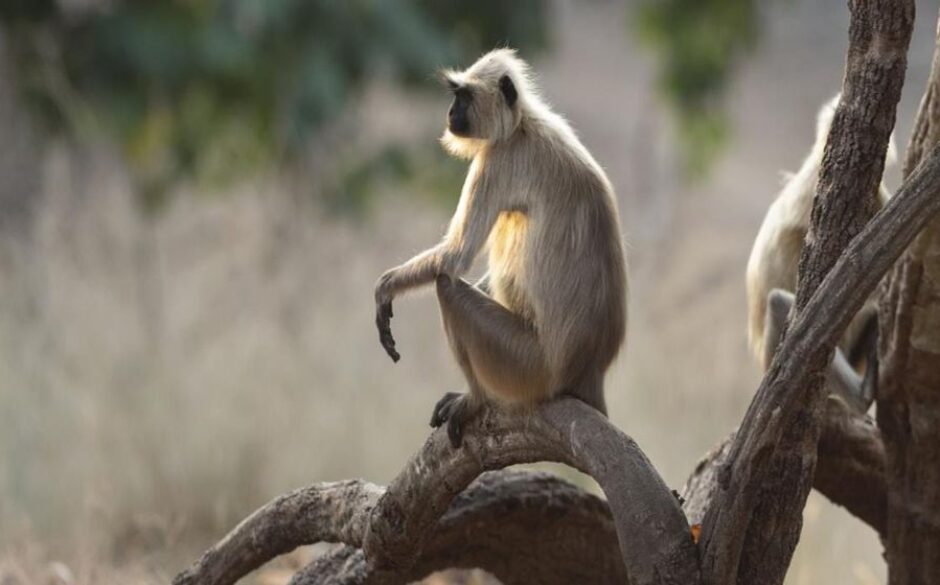 Kanha National Park, Madhya Pradesh
Also known as Kanha Tiger Reserve, Kanha is one of the best maintained National Parks in Asia and is home to India's famous Royal Bengal Tigers. The deer and antelopes they hunt roam amongst the glorious forests and meadows alongside Indian Elephants, sloth bears and a wide range of birds.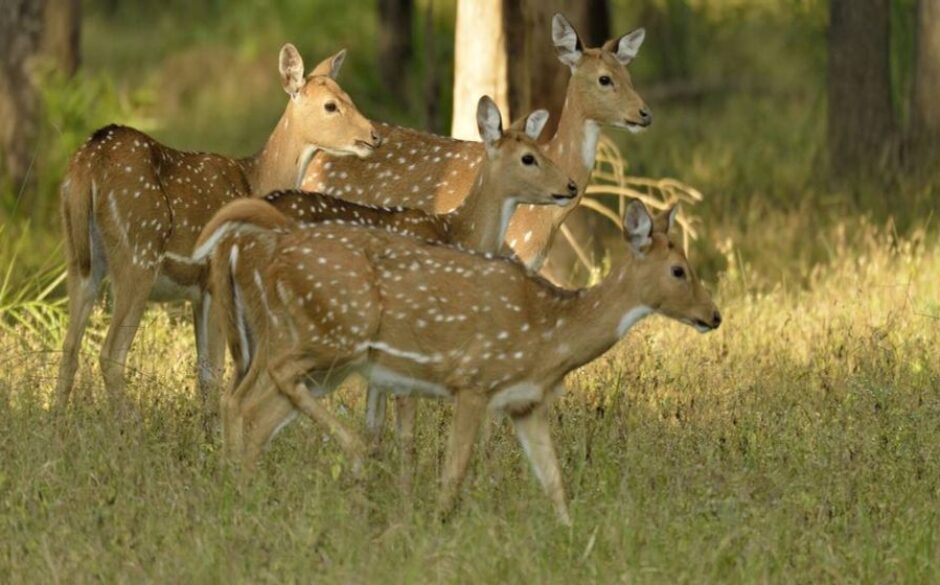 Satpura National Park, Madhya Pradesh
See amazing wildlife at a close distance in the unspoiled unique ecosystem of the calm Satpura National Park by jeep, canoe or on foot. Many types of mammals including bears, antelopes, leopards and wild boar meander through the beautiful hilly terrain at one of the best National Parks in India.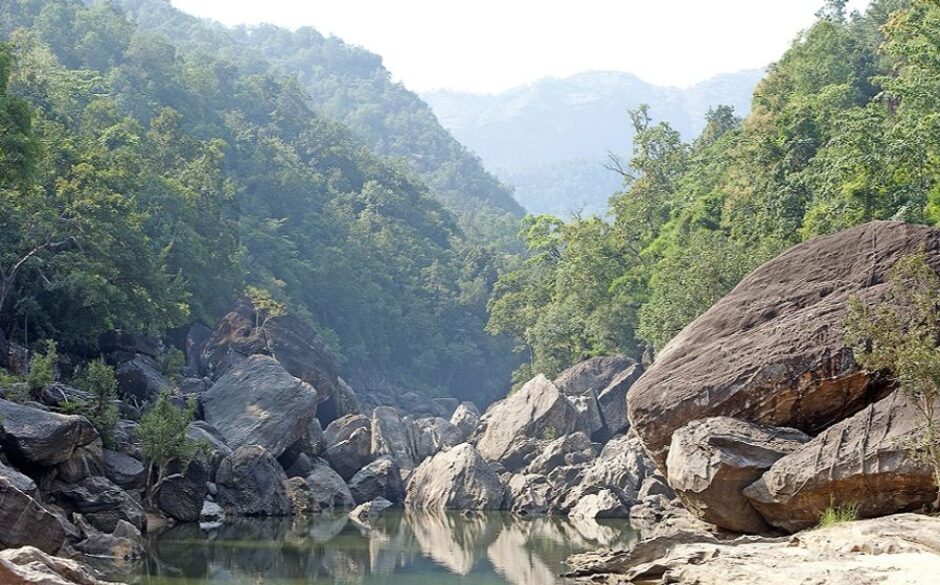 Panna National Park, Madhya Pradesh
A former tiger reserve, Panna National Park once lost all its famous inhabitants to poachers, but tigers now reside again thanks to a repopulation programme. Alongside tigers, you'll also find a multitude of creatures within the park, including leopards, chital, nilgai and sloth bears.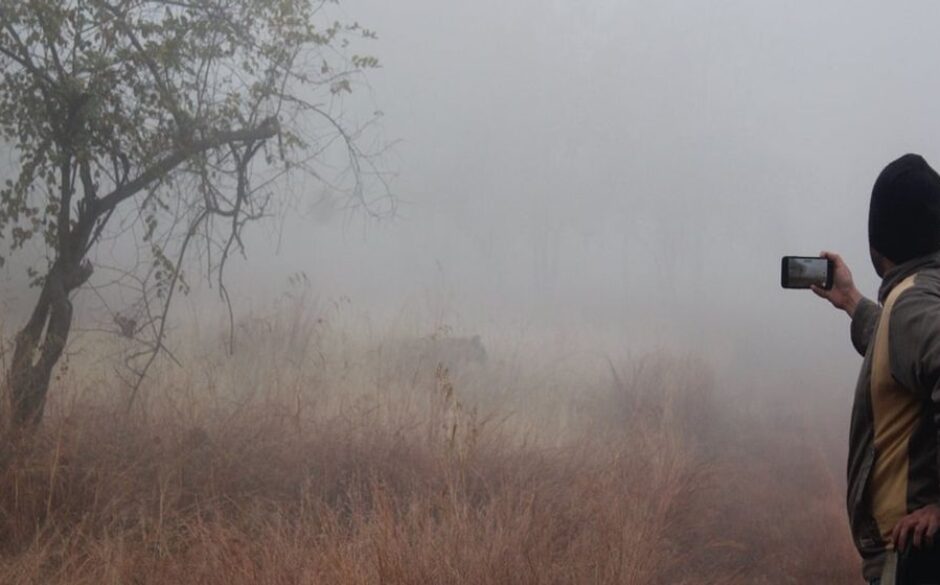 EAST INDIA NATIONAL PARKS
Kaziranga National Park, Assam
The stunning Kaziranga National Park surrounded by the Brahmaputra River and Karbi Anglong mountains hosts two-thirds of the world's endangered Indian one-horned rhinoceros population and has the highest density of tigers in the world. It is definitely one of the best National Parks in India to spot elephants, wild water buffalo and swamp deer, along with beautiful migrating and inhabitant birds.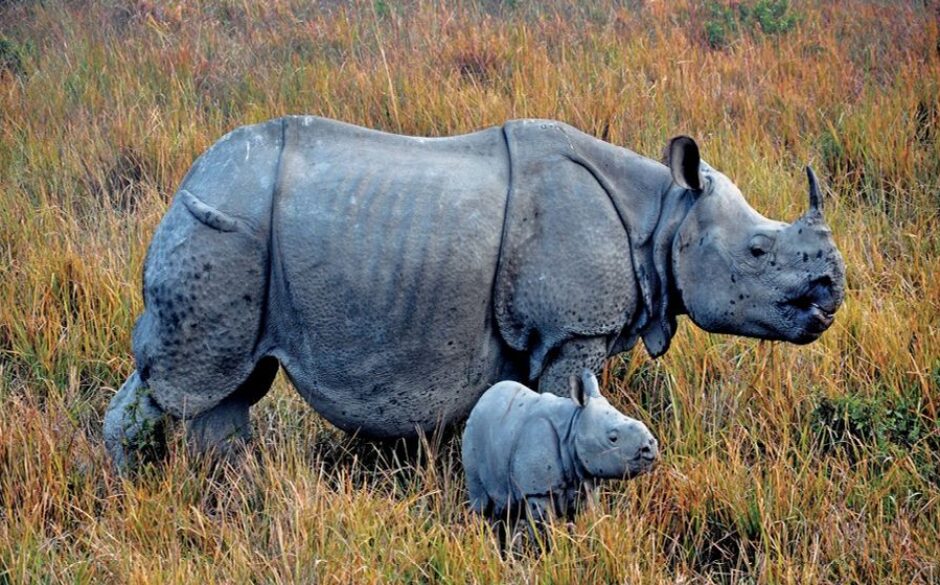 Nameri National Park, Assam
Nestled in the foothills of the Eastern Himalayas, Nameri National Park is a bird lover's paradise with over 300 species of birds, including the endangered White-winged duck, the state bird of Assam. The park's residents also include elephants, tigers, leopards, sambar deer, dhole (Asiatic dog) and beautiful fauna including many orchid varieties.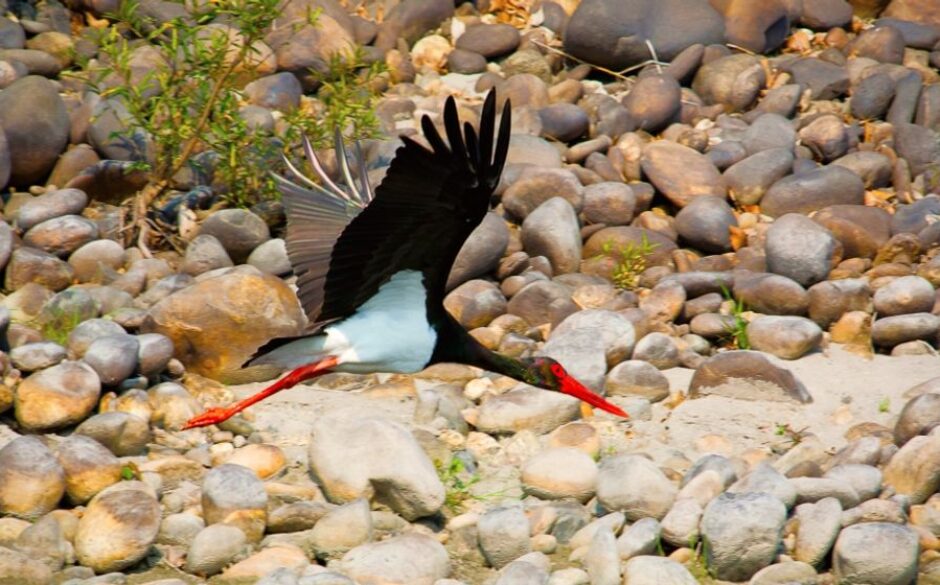 SOUTH INDIA NATIONAL PARKS
Bandipur National Park
Bandipur National Park is spread over a whopping 874 km and is committed to protecting endangered species of animals. Established as a Tiger Reserve in 1974 under Project Tiger, the park is home to majestic Bengal tigers, as well as Indian elephants, wild boar, sambar deer, Indian leopards, over 200 species of bird, many reptiles and numerous rare butterflies.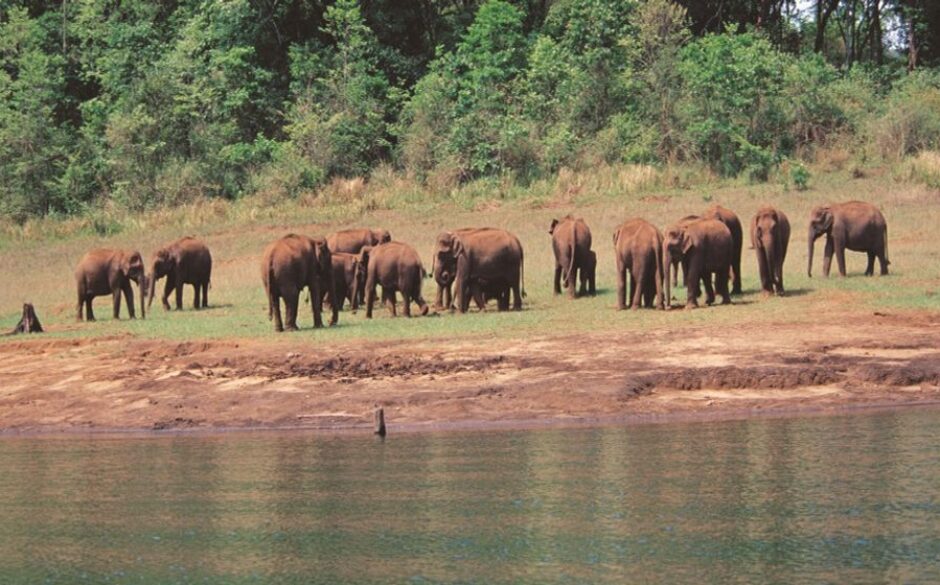 Periyar National Park
Situated in the middle of the beautiful Cardamom Hills lies Periyar National Park and Tiger Reserve, home to rare, endemic and endangered flora and fauna. The best way to explore the park is by covered boat, to try and spot mammals including Bengal tigers, Asian elephants, white tigers, Indian giant squirrels, numerous reptiles, amphibians and around 266 species of bird.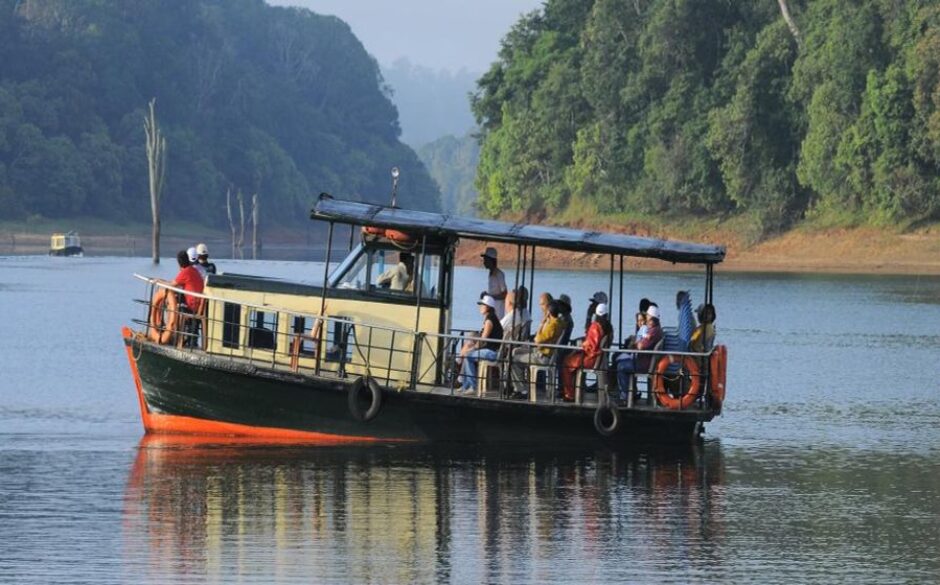 Nagarhole, Karnataka
Once the Maharaja's reserved forest, Nagarhole covers the gentle hills bordering Kerala and houses swampland, deciduous forest, and valuable teak and rosewood trees. In addition to elephants, the park also has tigers, leopards, gaur (Indian Bison), dhole (Indian Wild Dogs), monkeys sambar deer, along with a diverse selection of bird species.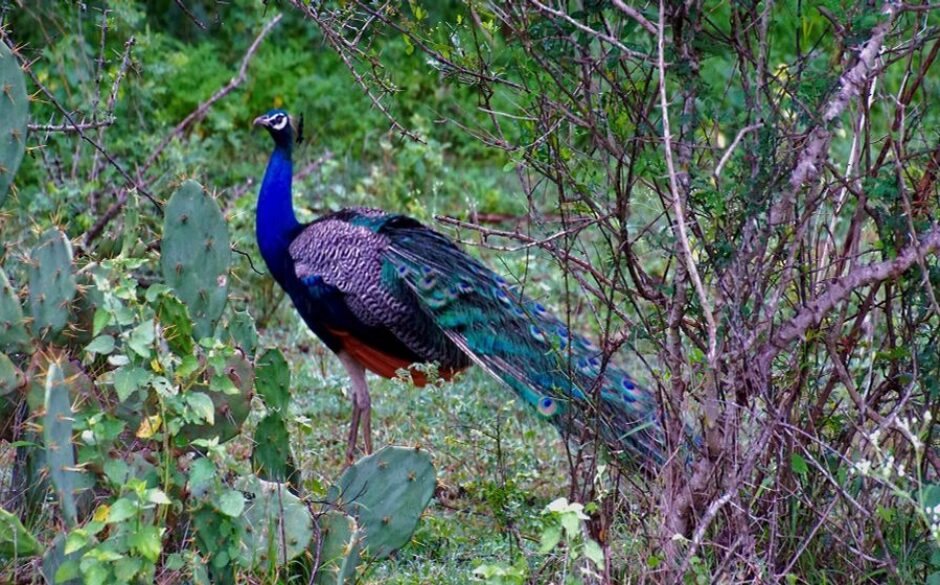 WEST INDIA NATIONAL PARKS
Gir National Park (Sasan Gir), Gujarat
Gir National Park is one of the best National Parks in India because it's the only destination in the world where you can still encounter Asiatic lions in the wild, with over 500 in residence. Roaming amongst the dry terrain are creatures including the world's only four-horned antelope the chowsingha, chinkaras (gazelles), leopards, sambar deer. There are over 300 species of bird and over 40 species of reptiles and amphibians.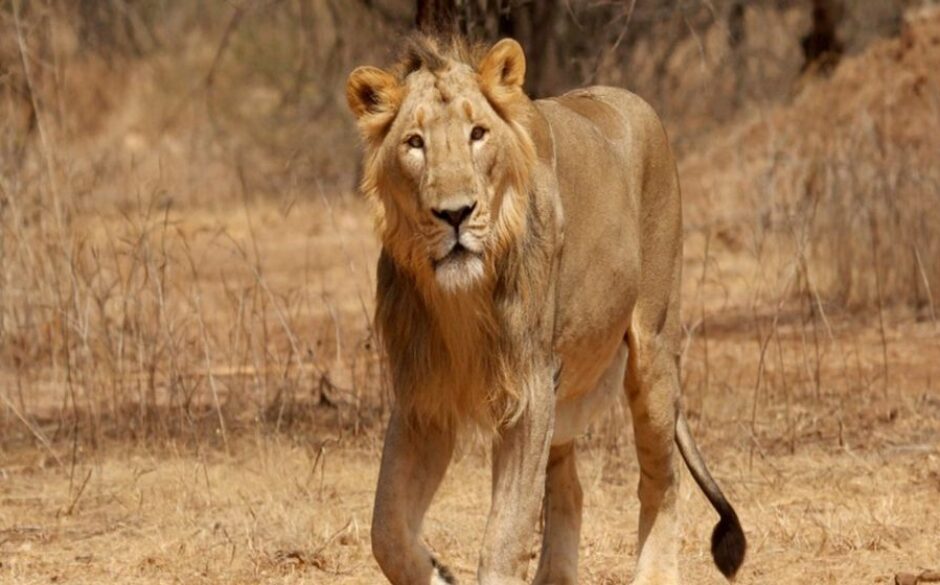 If you've been wowed by our wildlife wisdom and our suggestions for the best National Parks in India, why not contact us to design a bespoke tour, or have a look at our suggested tours below.