Welcome to our guide to curries from around India! The mighty curry may be one of the UK's favourite dishes, but many of the curries served here have been adapted by curry houses to suit the British palate and aren't Indian at all!
The word curry is actually used to describe the gravy or sauce in a dish in India, which will be specifically made for each meat, unlike the British tradition of swapping proteins, such as chicken, lamb or vegetable Biryanis, for example.
Indian curries are based on a complex mix of herbs and spices which can include chillies, coriander, cumin, garlic, ginger, onion and turmeric. The word 'curry' comes from the curry leaves used in south Indian curries.
Curries from around India
Curries can be 'dry' or 'wet'. Dry curries are cooked with just a small amount of liquid which is allowed to evaporate to leave the other ingredients coated with spice mixture. Wet curries contain lashings of sauce or gravy based on broth, coconut cream or milk, dairy cream or yoghurt, sautéed crushed onion, tomato purée or vegetable purée
And of course, curries vary throughout India thanks to the different cookery methods, cultures, ingredients, religions, soil and traditions. Our handy guide will show you the types of curry available around India to tempt your taste buds on your travels through the land of spice.
CURRIES FROM NORTH INDIA & THE INDIAN HIMALAYAS
North India
You'll recognise many of the curries of North India from your local Indian restaurant, such as Chicken Tikka and Chana Masala. Curries from this region usually have creamy, thick and moderately spicy gravies.
One of the most famous curries from around India is the Chicken Jalfrezi, recently voted one of the top Indian curries in England. It is rumoured to date back to British rule in India, where cooks made the dish for the British to use up leftover meat, but some say it can be traced back to the Mughal era. The dish is essentially a stir fry of marinated meat, bell peppers, chillies, onions, peppers, tomatoes and spices with a thick but dry gravy.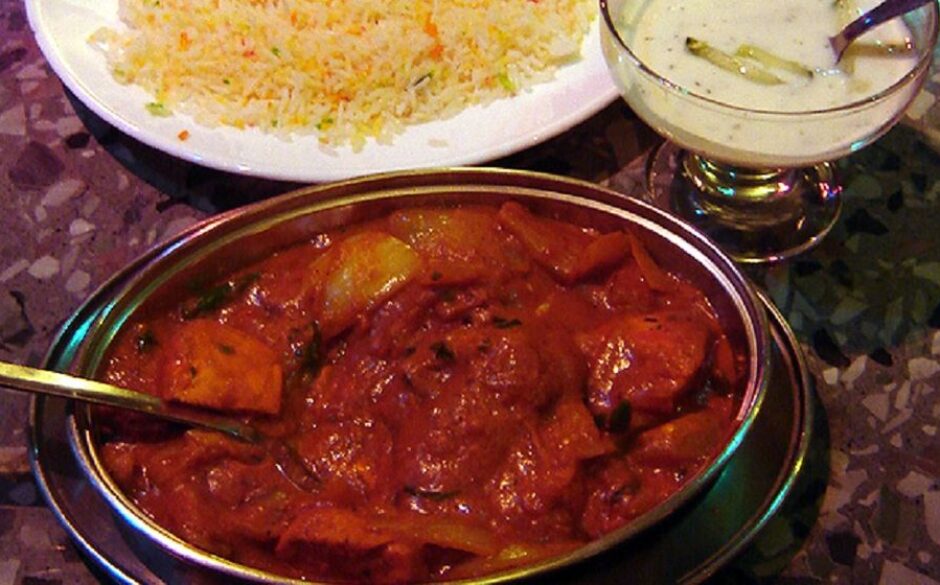 There are plenty of curries from around India that are meat-free. Vegetarians will love Channa Masala, a common vegetable curry that is fairly spicy and dry with a slightly sour flavour, made with chickpeas and tomato. You can eat it as a main meal with bhatura, a deep-fried north Indian bread, or as a snack (chaat).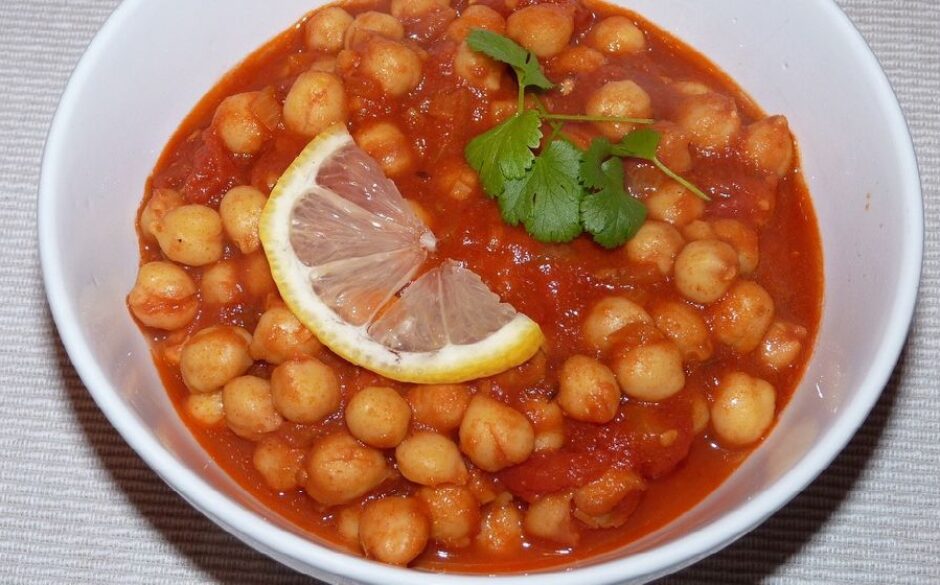 Another meat-free dish is Palak Paneer, a classic north Indian curry made with pureed spinach (palak) and cubes of Indian-style cottage cheese (paneer).
Punjab
Also known as Murg Makhani, Butter Chicken is one of the classic curries from around India. This bright orange Punjabi dish has a thick and creamy gravy and is perfect served with fluffy naan bread, and can be mild or spicy. The dish is credited to three men from Peshwar, who fled to Delhi after the 1947 Partition of India.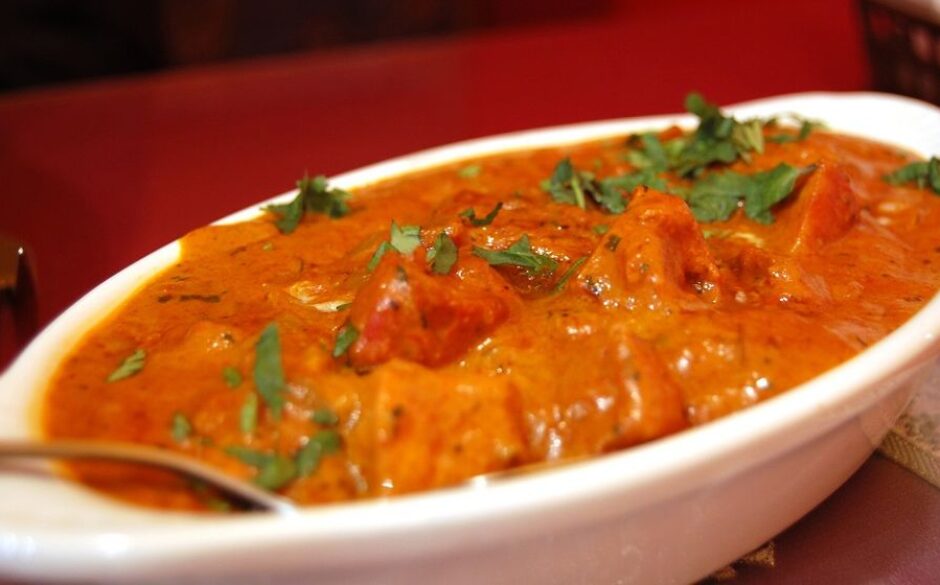 Chicken Tikka Masala is another of the more recognised curries from around India and a classic Punjabi dish. 'Tikka' means pieces, in reference to the chicken or vegetables marinated in yoghurt before being grilled in a tandoor and added to a creamy gravy made with coconut milk.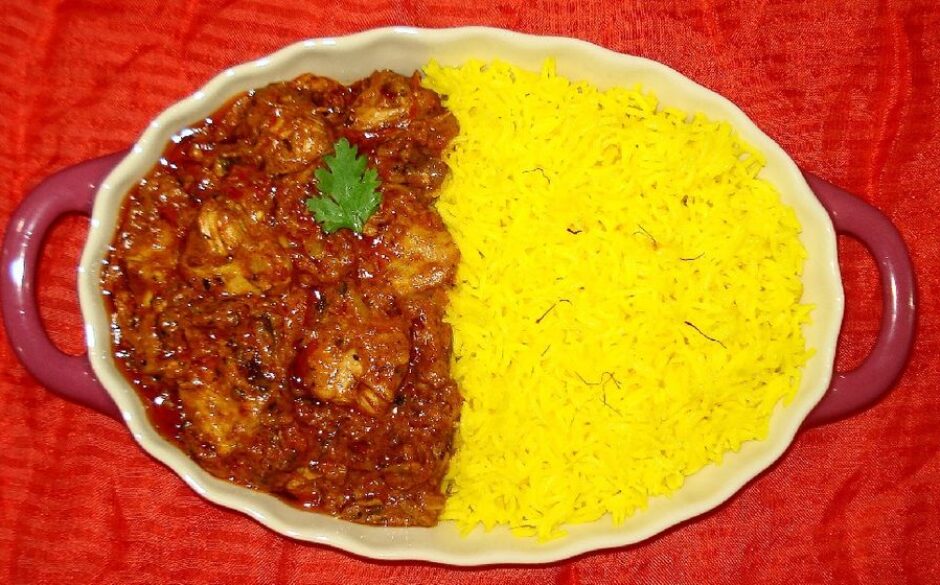 Himalayas
Himalayan curries have a cleaner, healthier feel than curries from around India, and are less oily and spicy than their Indian counterparts. If you're heading to Ladakh, don't miss the chance to try Rista, a popular authentic Kashmiri dish consisting of meatballs made from minced mutton.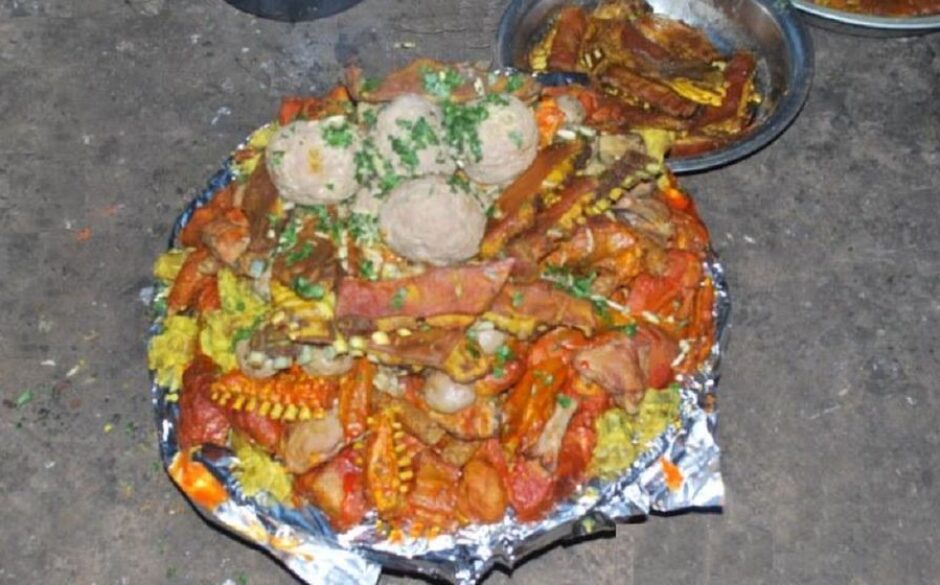 Curries from South India (Kerala, Karnataka & Tamil Nadu)
Curry dishes in Southern India often include coconut milk leaves from curry trees to give a creamy texture.
Karnataka
Karnataka has a wealth of amazing food, but slow-cooked Karnataka pork curry is a standout dish. This dish has a really nice warmth and depth of favour and, despite its name, it's actually fairly quick to prepare. There's a great recipe here.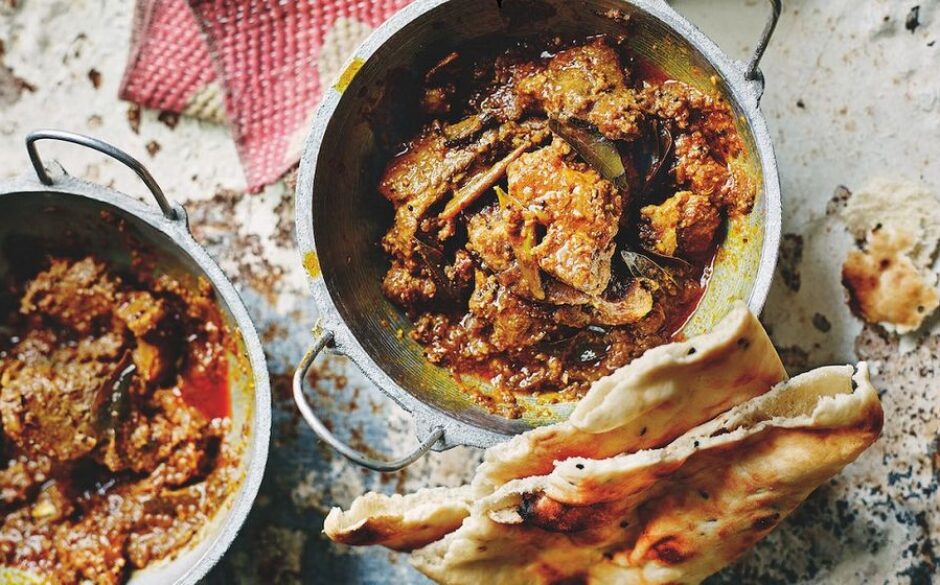 Kerala
Known as the "Land of Spices" from its spice trade with Europe and many ancient civilizations, Keralan curries contain plenty of cardamom, black pepper and Huli Pudi (sambar powder) used as spices.
Meen Molee is the perfect dish to try in Kerala, especially if you don't like your food too spicy. The signature dish of central Kerala, this coconut-based fish curry is thought to be a variation of Caldeirada, a Portuguese one-pot fish stew.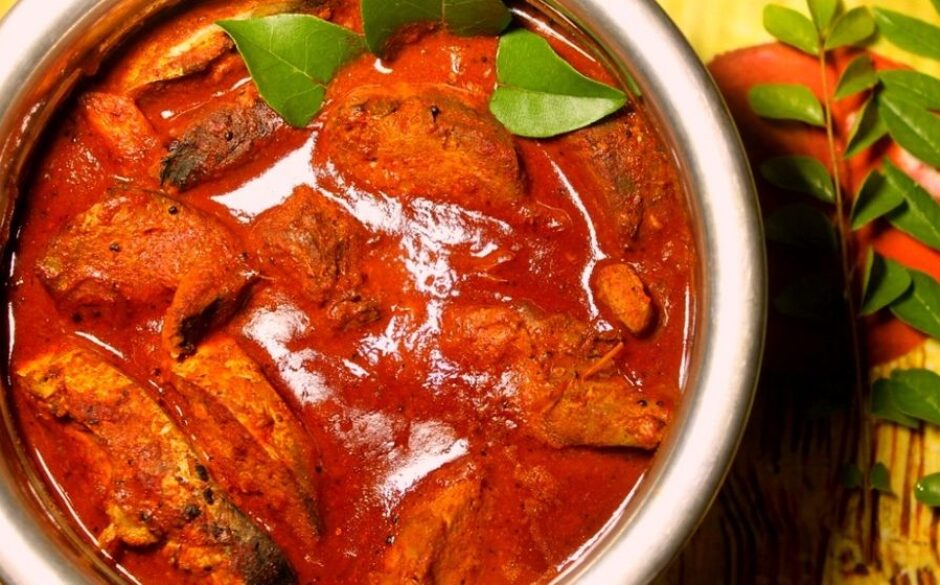 Tamil Nadu
If you like your curries extra spicy, then head to Chettinad in Tamil Nadu to try Chicken Chettinad, an aromatic and fiery curry. It's made from a recipe handed down through generations and includes spices that have been dry roasted with coconut before being ground together. It is not for the faint-hearted but is utterly delicious.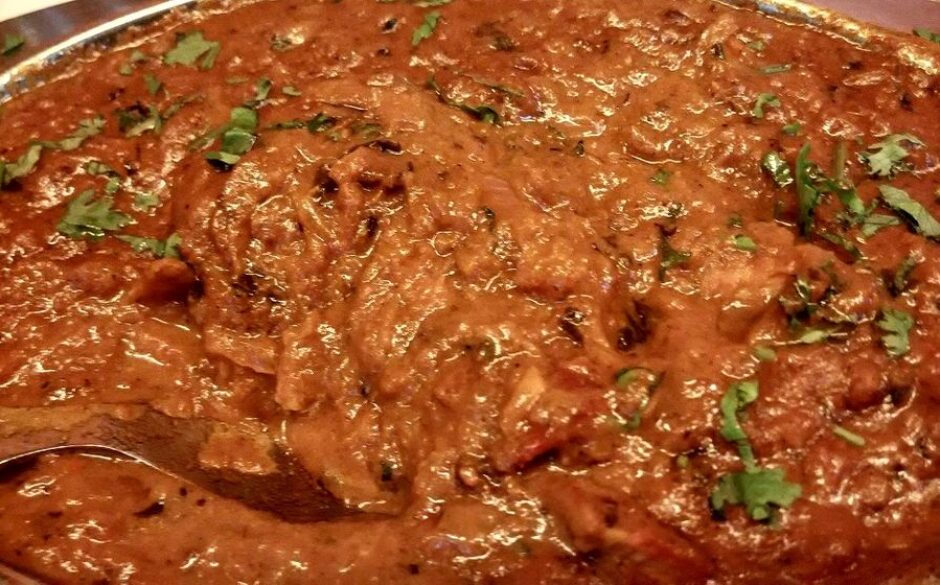 Curries from West India, Gujarat & Mumbai
The western region of India includes Gujarat, Maharashtra, and Goa, but the cuisine varies vastly between these states. Gujarat is traditionally a vegetarian region with a dry and hot climate and a slightly sweet touch to every dish. Goa is a major trade port and as a former colony of Portugal, beef, port, and vinegar feature heavily in dishes.
Goa
Goan curries are dominated by pork and seafood, along with beef, which is allowed as it is a mostly Catholic state. Fish Curry is a Goan staple, an inexpensive dish with a sweet coconut base and plenty of tang and spice. The perfect setting to try it is at a beach shack accompanied by a cool beer.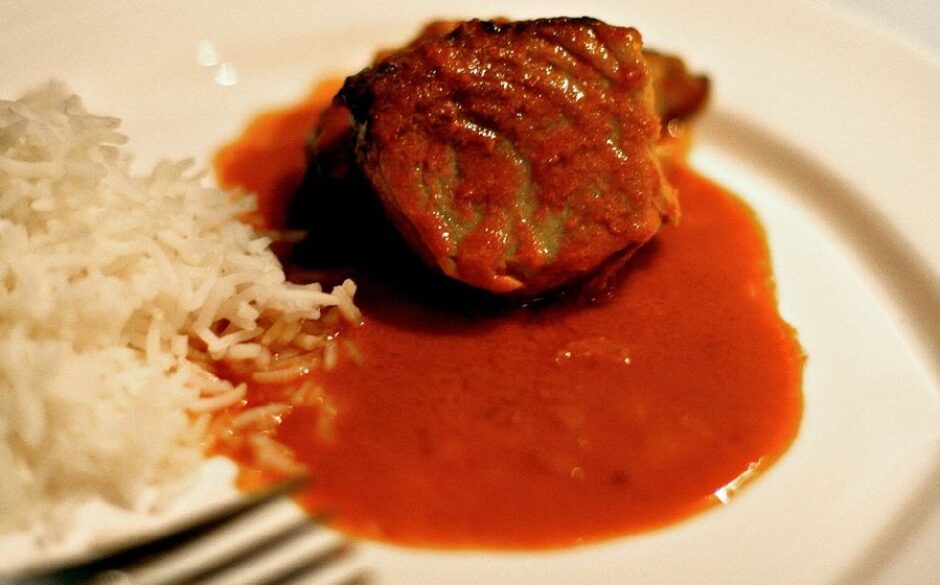 Another Goan speciality is the vindaloo, a hot and fiery curry that commonly features pork. It's definitely best avoided if you don't like spicy food, but chilli-lovers will adore it. The word 'Vindaloo' originates from the Portuguese "vin d'alho", meaning garlic wine, which was used back when it was a humble meat stew with red wine.
Gujarat
Gujarati kadhi is a curry with undertones of sweetness. This staple in almost every Gujarat household is really cooling – perfect for escaping the heat.
Vegetarians will enjoy Undhiyu, a healthy and wholesome Gujarati vegetable curry. Traditionally served in an earthen pot, the ingredients include bananas, brinjals (aubergine), coconut, methi (fenugreek), potatoes and surti papdi (a type of green bean).
Curries from around India – Kolkata & North East India
The melting pot of tribes and cultures mimics the unique dishes and flavours of the North-East of India. Curries here can be very different from typical Indian cuisine, as they don't tend to feature masalas and oil, but can be incredibly hot and spicy, often containing fiery Bhut Jolokia chillies.
Kolkata
If you're visiting Kolkata, don't miss the chance to try Maacher Jhol, a simple but tasty dish. This light Bengali fish curry commonly has mustard oil at its base and can be made from a variety of fish.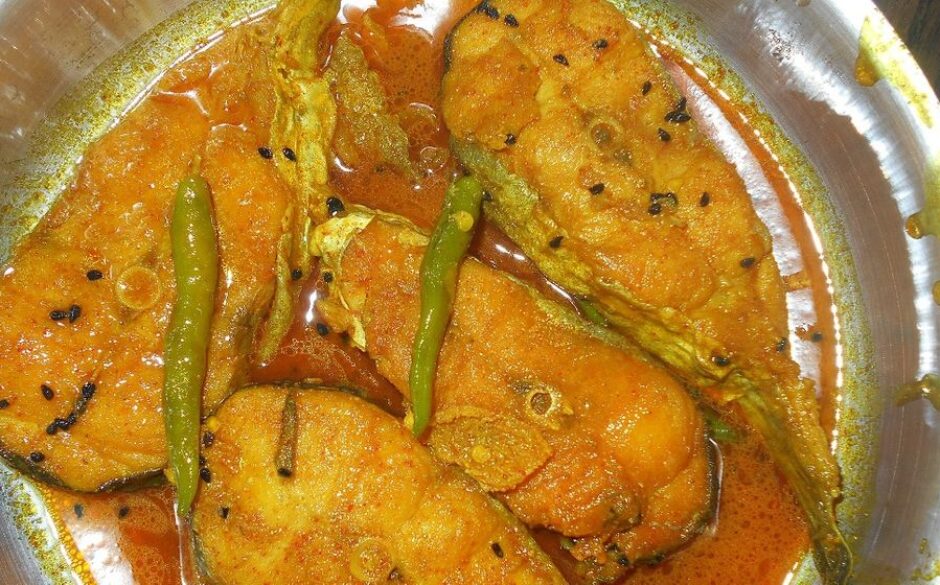 Assam
One of the most popular main dishes you'll find in Assam is Masor Tenga, or 'Tangy Fish Curry'. Perfect for summer, it combines the delicious flavour of dried fish with the sour tang of tomatoes and kokum (a small sour fruit similar to cherry tomatoes) and is often eaten after a heavy meal, to aid digestion.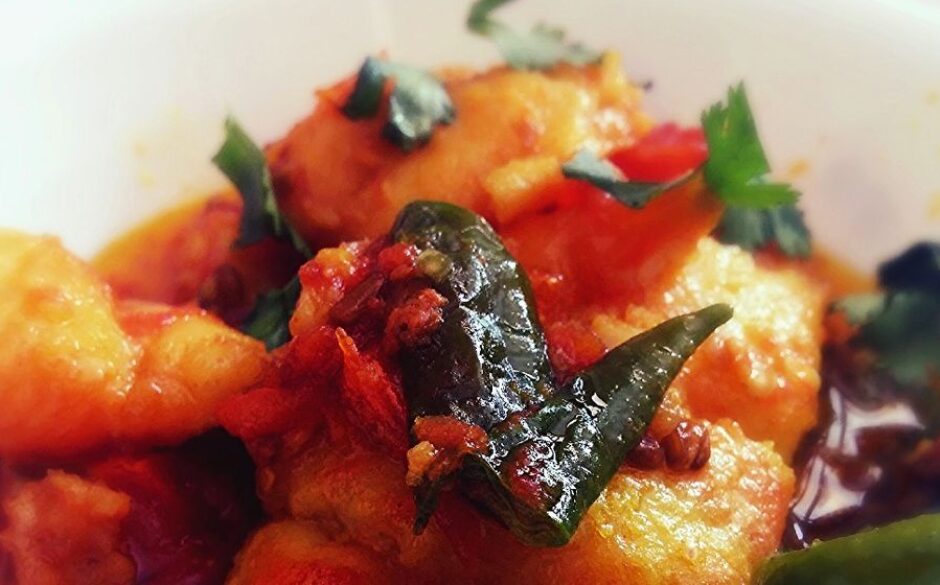 We hope that these amazing curries from around India have given you a taste of the delectable dishes on offer. If you've recreated any of these curries from around India, we'd love to see your photos! 
After more cookery tips? Why not browse through our Indian dishes to cook on the barbecue.
If you'd like to plan your tour based on certain dishes to try, then please get in touch.