Happy National Barbecue Week! We're celebrating with our guide to Indian food to cook on the barbecue.
One of the UK's Top 5 awareness weeks, National BBQ Week is celebrating its silver anniversary this year, having started in 1996. The event has helped change attitudes towards BBQ and summer eating and grown the barbecue market from 9 million barbecue occasions to around 135 million in 2019, a figure that is sure to increase even more due to entertaining at home being more popular than ever.
Dusting down the barbecue for some al fresco food while the evenings are lighter, longer and occasionally sunny is a real summer highlight. And if you're looking for an alternative to burgers and hotdogs, there are many Indian dishes that work well on a barbecue. Don't forget to marinate your ingredients to add warmth with some fabulous Indian herbs and spices to fill the air with incredible aromas and make the neighbours jealous! Of course, if the weather looks a bit iffy, you can always cook your protein on a griddle or under the grill.
And if you would really like to perfect your skills how about a Culinary Tour to India.
Indian Food to Cook on the Barbecue
We've compiled some of our favourite recipes for Indian food to cook on the barbecue to tempt you to spice up your summer.
Naan Bread
Soft, fluffy and delicious, the humble naan bread is a really simple Indian food to cook on the barbecue. Just pop it on and turn once whilst cooking. Many supermarkets sell ready-made naans but you'll be surprised how easy they are to make, especially using our simple 2-ingredient suggested recipe that is healthy, doesn't require any yeast and takes less than 10 minutes to make.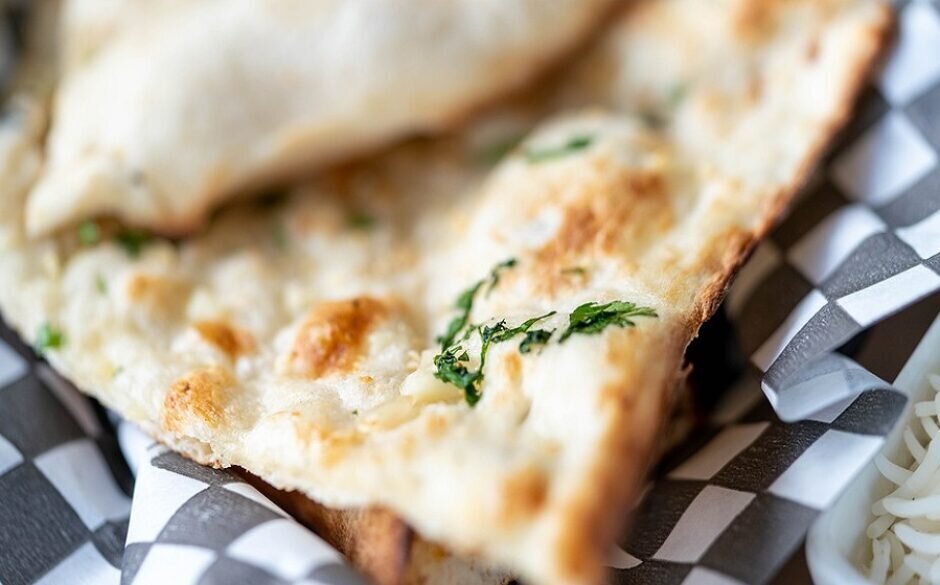 Tandoori Chicken Skewers
Skewers are a barbecue staple so why not jazz yours up tandoori-style? You can serve them as a starter, main course or side dish and they are perfect with naan bread and raita. If you're organised enough, marinate them overnight to make them extra tender.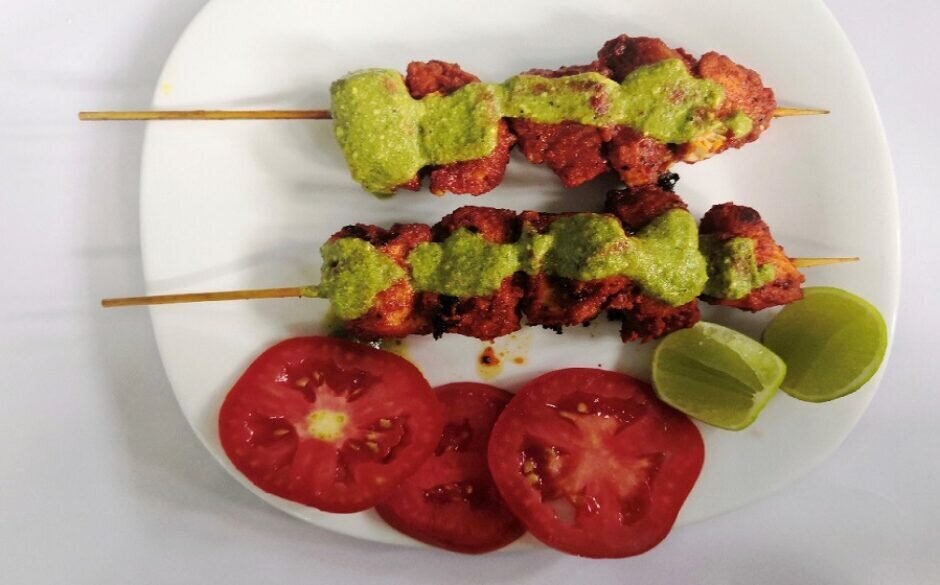 Chicken Tikka Masala
(Try red pepper for a veggie option)
The classic British curry house dish gets a new lease of life on the barbecue. Marinate chunks of chicken in yoghurt and spices, cook them on the barbecue or on a griddle pan, then serve up in a creamy tomato sauce. They are perfect served with basmati rice or warm pitta bread.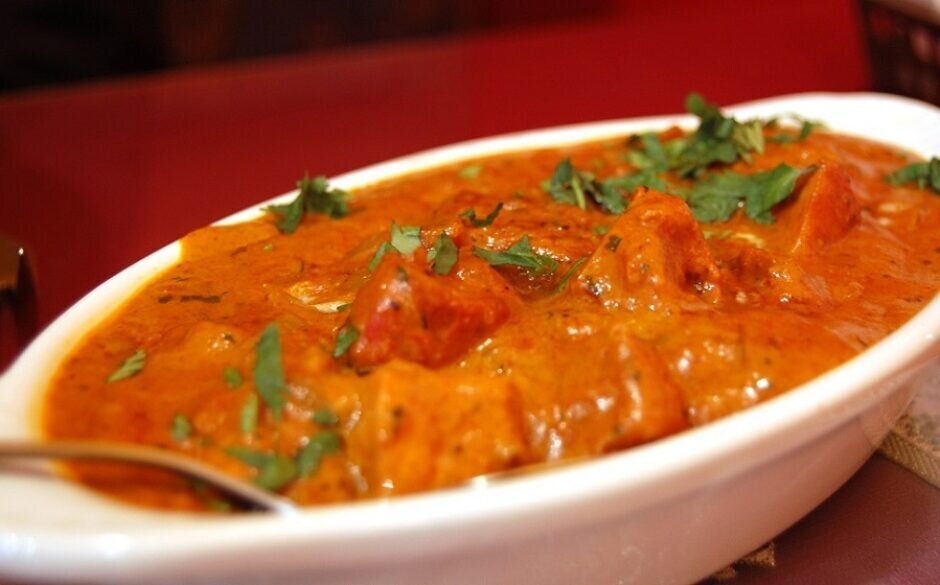 Lamb Shish Kebab
Lamb is a wonderful meat to try on the barbecue. Add seasoning, form into sausage shapes and add to skewers. Then serve with rice, minted yoghurt or on a bed of peppers and onions.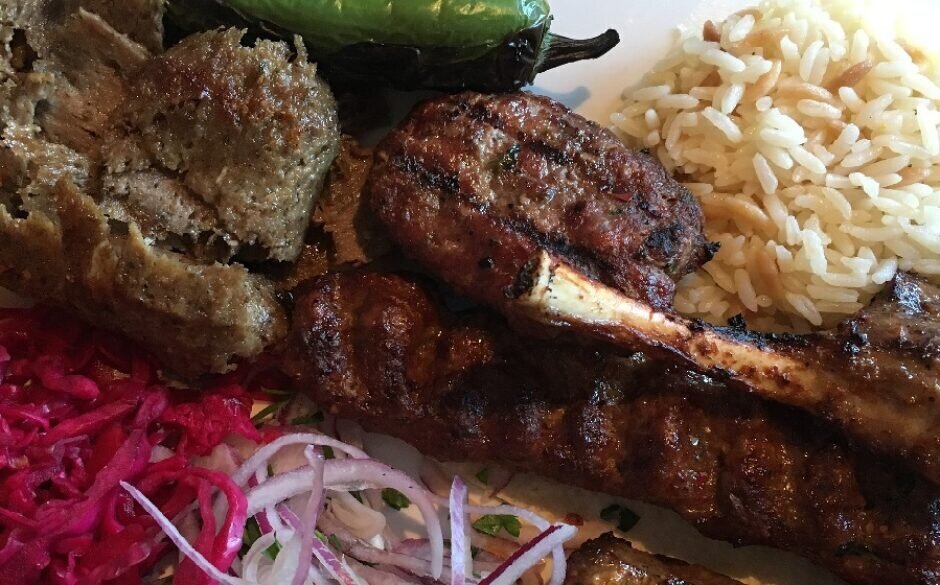 Grilled Fish Masala – Indian food to cook on the barbecue
Fish is lovely when grilled. Cook whole fish or kebabs directly on the grill and wrap more delicate, flaky fish in silver foil and add plenty of herbs, spices and lemon. Serve as a starter or a main along with plenty of onions and peppers.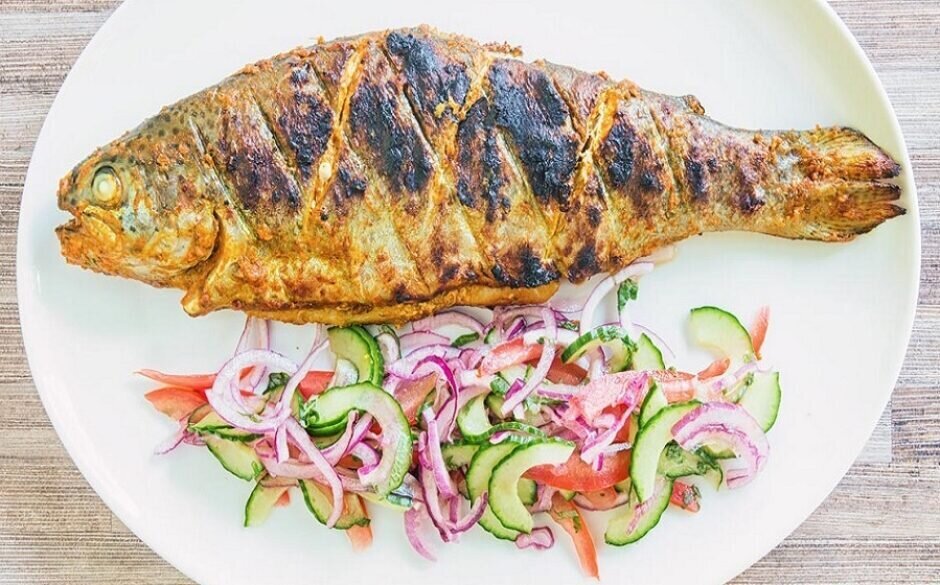 Tandoori Pork
In India pork isn't really seen as a popular choice for a tandoori dish, but this recipe is delicious. Use pork loin as it grills better than pork belly. Lots of fresh tomatoes will really tantalize your taste buds.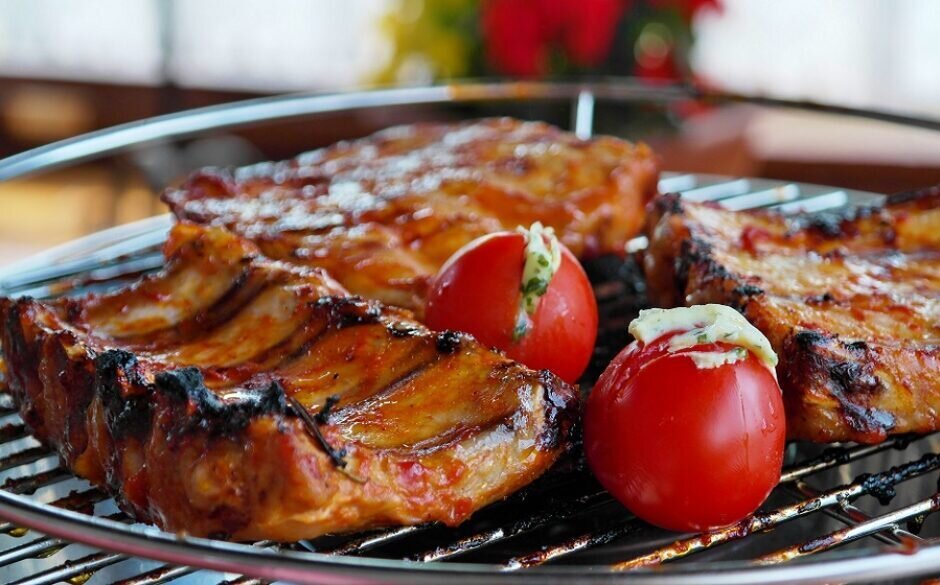 Vegetarian Kebabs
There are so many options for vegetarian kebabs, they are a really easy Indian food to cook on the barbecue. Simply pick your favourite vegetables, or add tofu and paneer. Marinate the ingredients in plain yoghurt with cayenne pepper, cumin, coriander powder, and turmeric for some extra zing.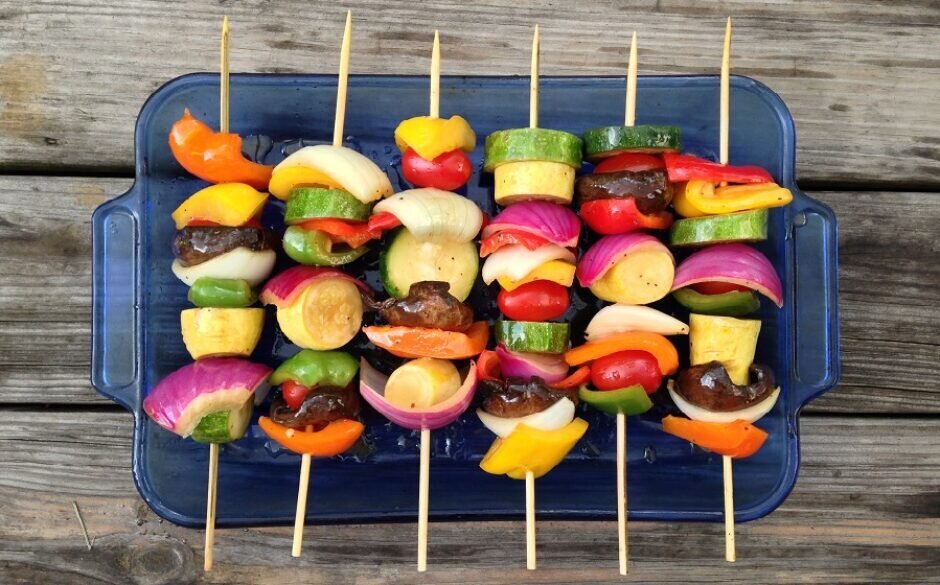 Side Dishes
Pair your Indian delights with a big bowl of salad, along with authentic accompaniments such as chutneys and bread. Saag aloo or dhal will also go perfectly alongside your main courses or make perfect starters.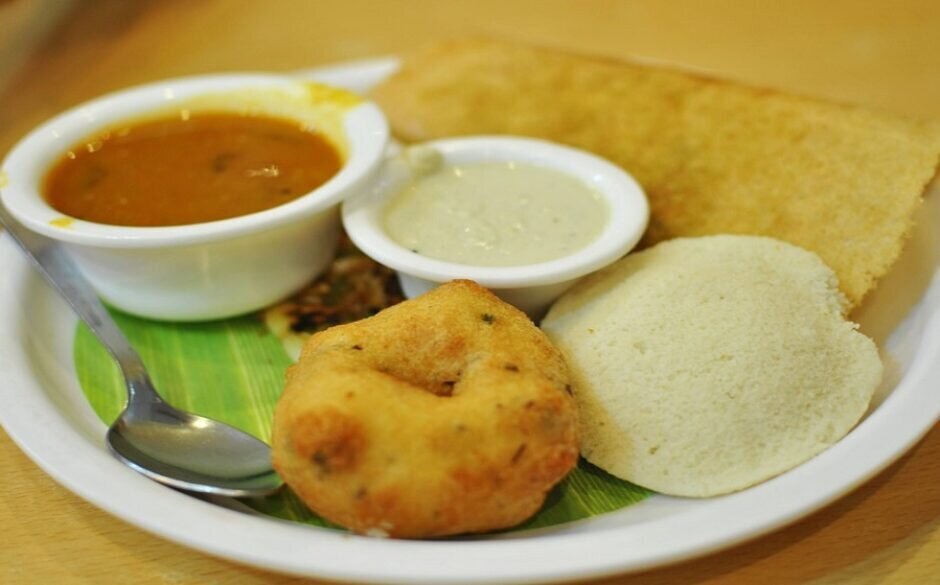 Barbecue Desserts
We can't talk about Indian food to cook on the barbecue without mentioning dessert! Halve peaches and/or slice pineapple and pop them straight on the grill. A really simple sweet course option is to wrap bananas in foil and add them to the dying coals. For an extra treat, pop some butter mixed with rum into a small incision in the banana skin.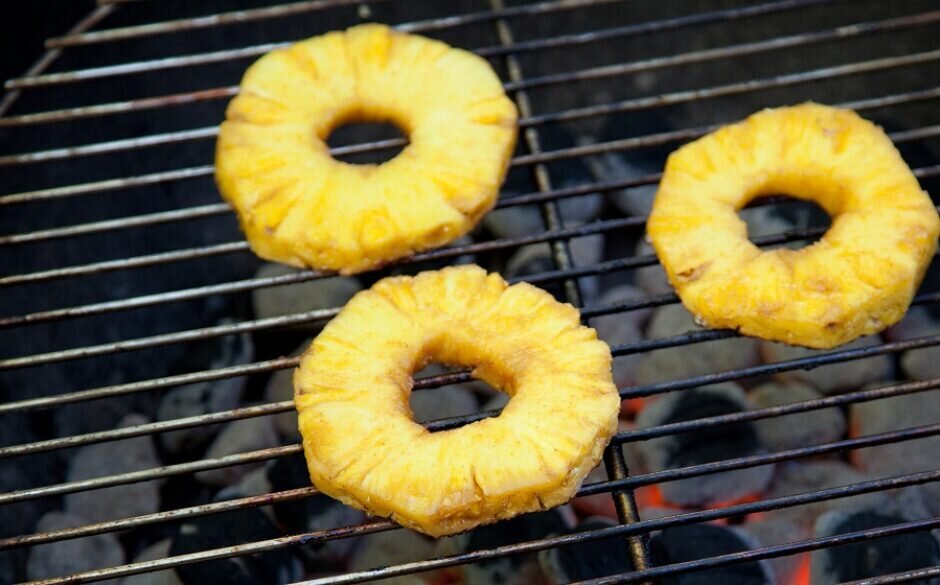 Indian Drinks for a BBQ
And finally, something to drink. If you want to keep your alcohol authentic, choose beers like Cobra, Kingfisher and Tiger, or whizz up a Mango cocktail by blending vodka, fresh mangoes, mint leaves, ginger and lime juice over a few ice cubes in a blender. Or for non-alcoholic options, brew some chai or make mango lassi with yoghurt and a pinch of cardamom.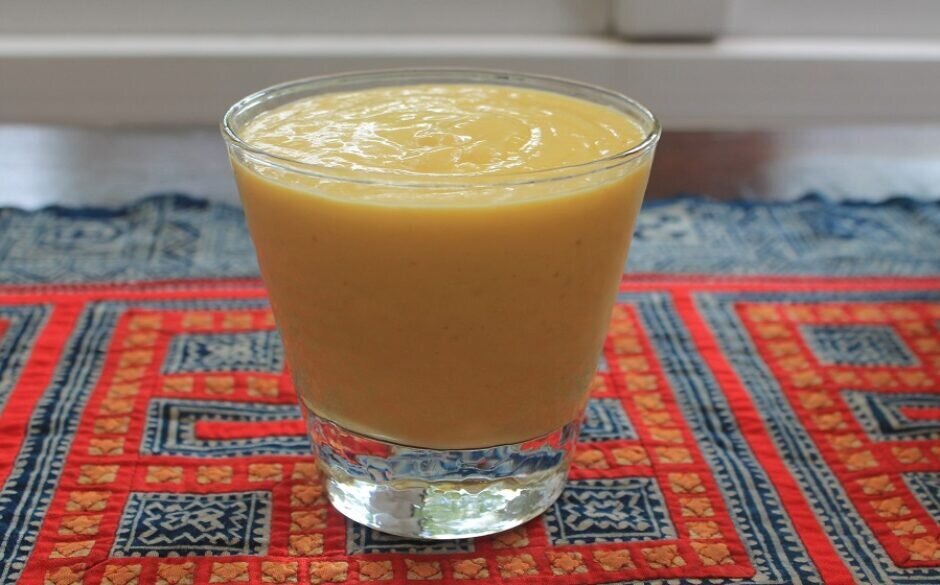 Happy barbecuing! If this guide to Indian food to cook on the barbecue has inspired you, we'd love to see your barbecue dishes! Email us at info@aitholidays.com or tag us on social media.