India is an incredible destination for a family holiday, with so many things to do and see. Visit at the right time of the year and plan your trip carefully and you'll have a family holiday in India of a lifetime. From majestic monuments to wonderful wildlife, and captivating cuisine to stunning scenery, there really is something for everyone.
When it comes to accommodation, there's a huge range of family-friendly options with many hotels in popular cities offering children's clubs, games rooms and dedicated pools.
Of course, some aspects of India can be overwhelming for children, so prepare them in advance for anything that they may find distressing including dirt, noise, crowds and beggars. However, once you're all over the initial culture shock, they'll easily get in the swing of things and you'll all have a truly memorable holiday to cherish as a family.
10 reasons to take a family Holiday in India
We think we can convince you with our 10 reasons to take a family Holiday in India.
1. See amazing wildlife including tigers
India is a haven for wildlife lovers with animals including tigers, elephants, wild boars, bison, leopards, sambar (a species of deer), and birds all waiting to be spotted! This makes it ideal for a family holiday in India if your children are animal lovers.
In the south, Periyar Tiger Reserve is a wonderful choice, as you can drift along on a boat safari and take in the beautiful scenery. The boat trips are only about an hour, making them a good option for younger children.
Or perhaps you'd like to stay in the heart of the action in a jungle camp? Jim Corbett National Park was the first National Park in India and has lots of close-range accommodation options.
If you're visiting the Golden Triangle, Ranthambore National Park is another recommendation, as children will love exploring by jeep.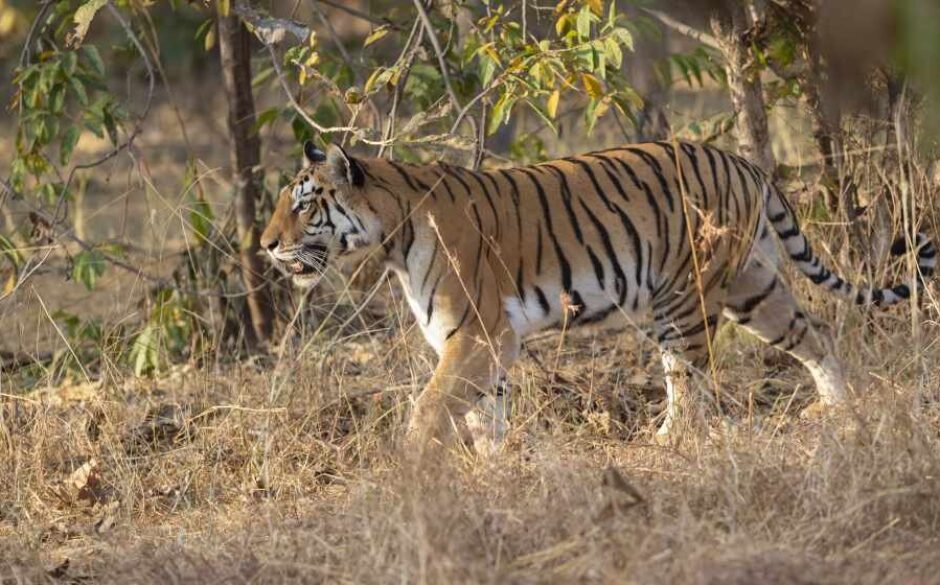 2. Explore ancient monuments
Children will love the tales behind some of India's most iconic monuments. For example, the love story of the Taj Mahal, built between 1632 and 1648 by the Mughal Emperor Shah Jahan in memory of his favourite wife Mumtaz Mahal. Or India Gate in the centre of New Delhi, similar in appearance to the Arc de Triomphe in Paris that commemorates the thousands of Indian soldiers who lost their lives fighting for the British army.
Add to that the thousands of temples and palaces to choose from and you've got another great reason to take a family holiday in India.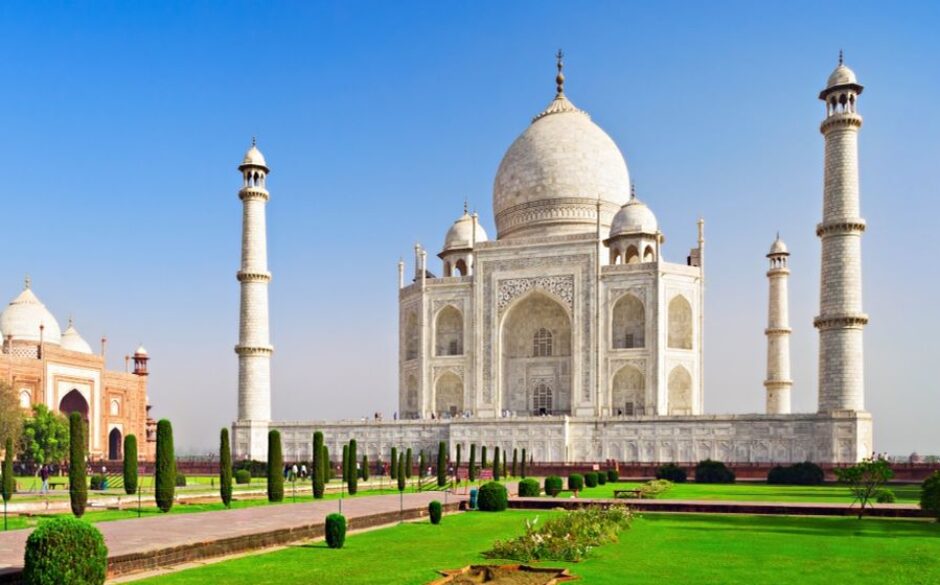 3. Take a rickshaw ride around Old Delhi
Nothing quite prepares you for your first visit to Old Delhi! One of the best ways to explore the busy streets and alleyways is by taking a ride on a rickshaw. You'll encounter a never-ending network of cattle, cars, monkeys, traders and shoppers, that all add to the charm. Children of all ages will love being transported in a joyous fashion by rickshaw of tuk-tuk on a family holiday in India.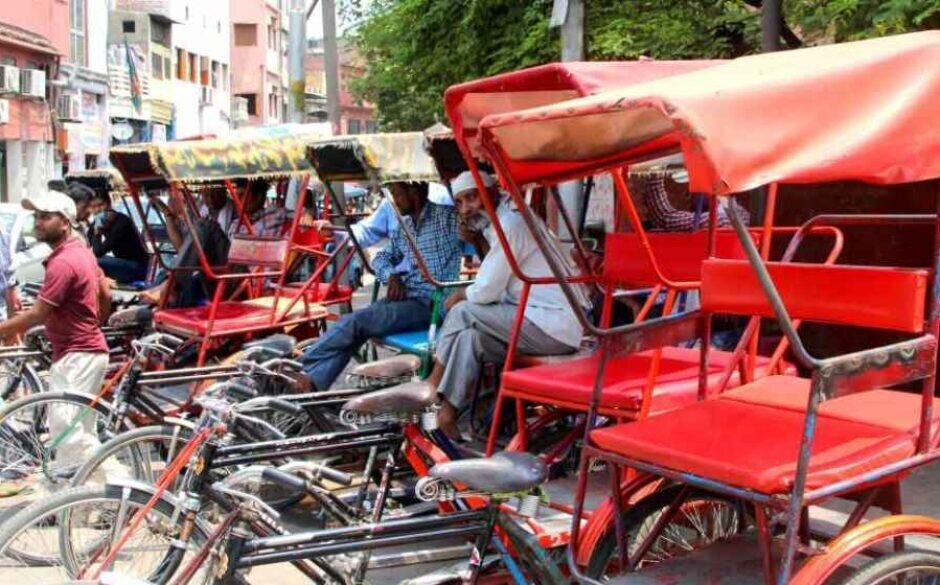 A few of our suggested North India tours
4. Watch a Bollywood film in Mumbai
Bollywood is an enormous film genre, but did you know that it originated in Mumbai in the 1930s? Bollywood films are in the Hindi language and typically feature formulaic storylines, spectacular song-and-dance routines, expertly choreographed fight scenes, larger-than-life heroes and plenty of drama! What better place to watch a film than in Mumbai where it all began?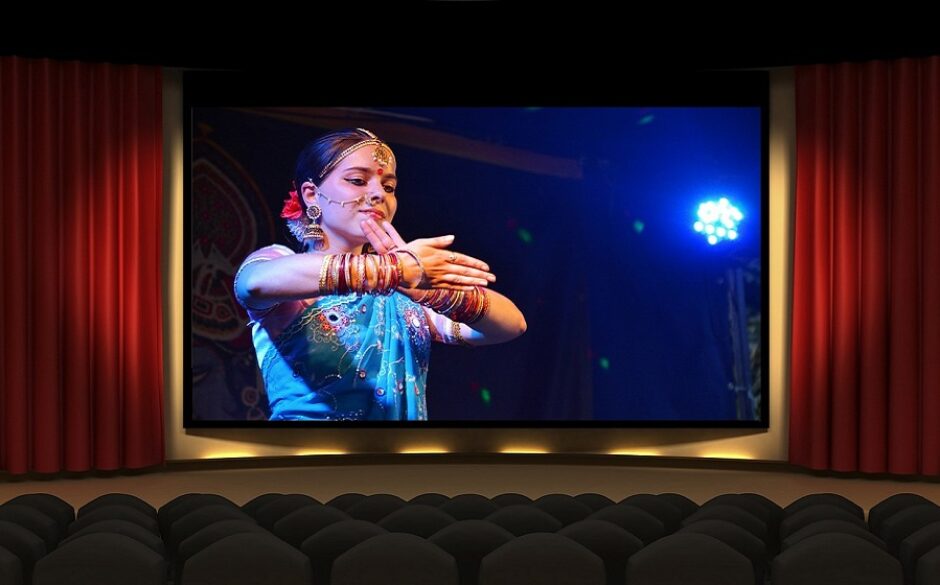 5. Learn how tea is made
A highlight of any family holiday to India is a visit to a tea plantation. Children will find it fascinating to witness the process of manufacture from crop picking to flavour adjustment, and then finishing up with a sampling of the finished product. Head to Munnar for a comforting cup of chai in the south, or head East to try Assam tea in its origin. You might get the chance to try your hand at picking the tea leaves yourselves!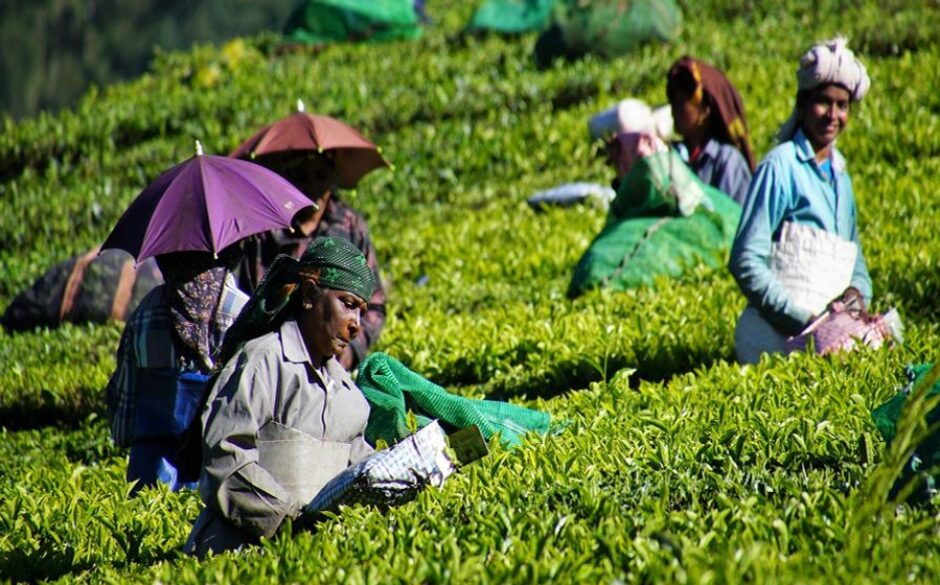 6. Go on a Camel Ride
Children will love the chance to ride on board a camel. Head to Bikaner in Rajasthan and you can visit the Camel Breeding Farm, home of the National Research Centre on Camel. Along with breeding camels, the centre uses their milk to make ice cream – certainly something to try during your visit during a family holiday in India. If you want a longer camel ride, you can enjoy a trek across the beautiful Thar Desert.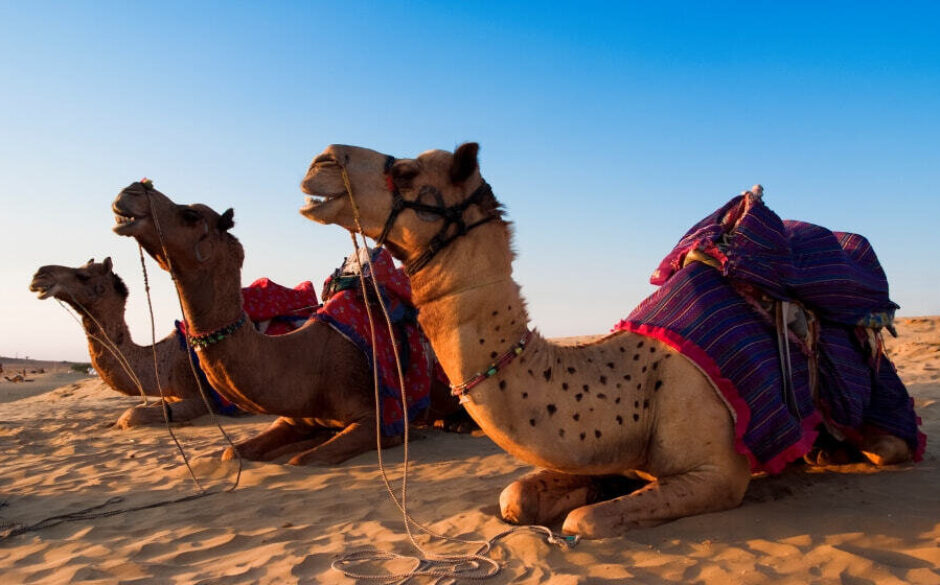 7. Stay on a houseboat
All aboard! One of our favourite accommodation options in India is staying on a private houseboat. It's the perfect way to watch the world go by while you're looked after by your onboard crew, including a chef to cook all your meals. Children will love gliding along and waving at villagers – they might even get the chance to steer the boat!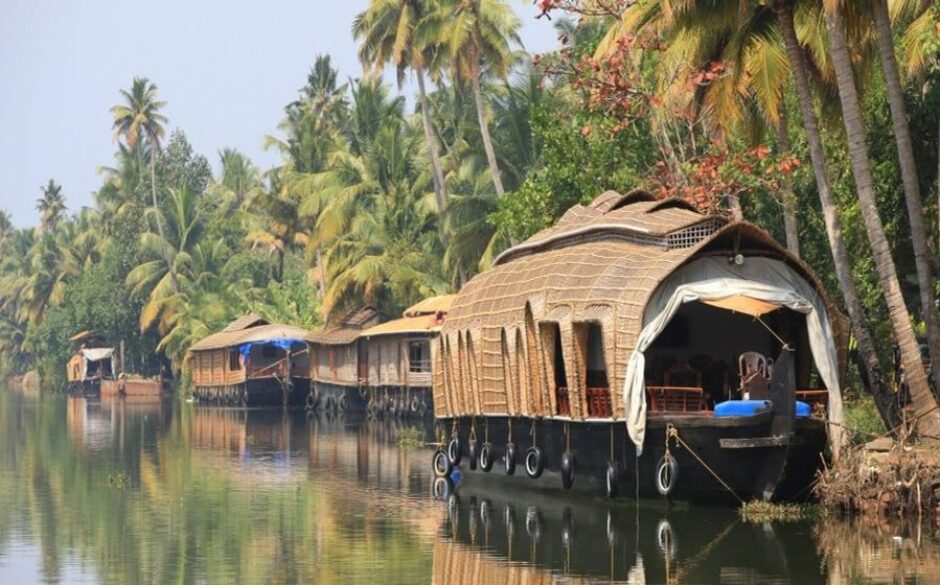 A few of our suggested South India tours
8. Experience local life at a homestay
A great way for children to immerse themselves in the local culture on a family holiday in India is to stay at a homestay. This is where the owners live on-site and play host to their guests.
At a homestay, you'll be served home-cooked dishes often containing spices and vegetables grown organically within the grounds, sometimes with coffee and tea from the estate's own plantations. One of our favourite homestays is Vanilla County in Kerala, nestled in the foothills of the Vagamon Hills and surrounded by rubber trees and spices. Bliss!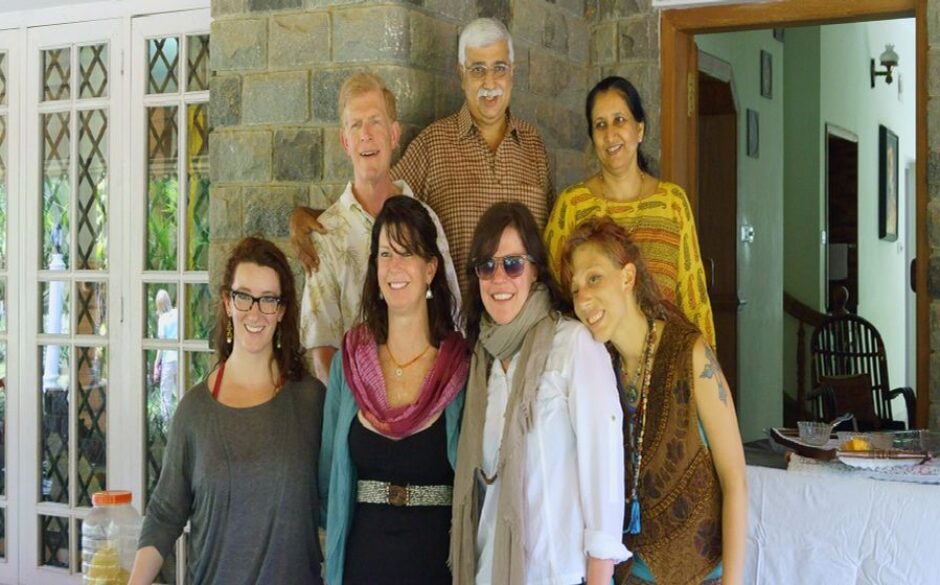 9. Museums on a family holiday in India
There are hordes of fascinating museums to peruse on a family holiday in India. As well as museums about local history, there are a few quirkier ones that will appeal to children.
Over in Tamil Nadu, the India Seashell Museum houses over 40,000 Specimens of Rare & Unique Sea Shells. As it's the location for the annual Kite Festival, it's no surprise that the city of Ahmedabad is home to the Paldi Kite Museum.
Delhi is home to the Rail Transport Museum, where kids can climb all over mighty steam engines and see the skull of an elephant who charged a mail train. For something completely different, Delhi is also home to the Sulabh International Museum of Toilets, with exhibits dating back to 3000 BC.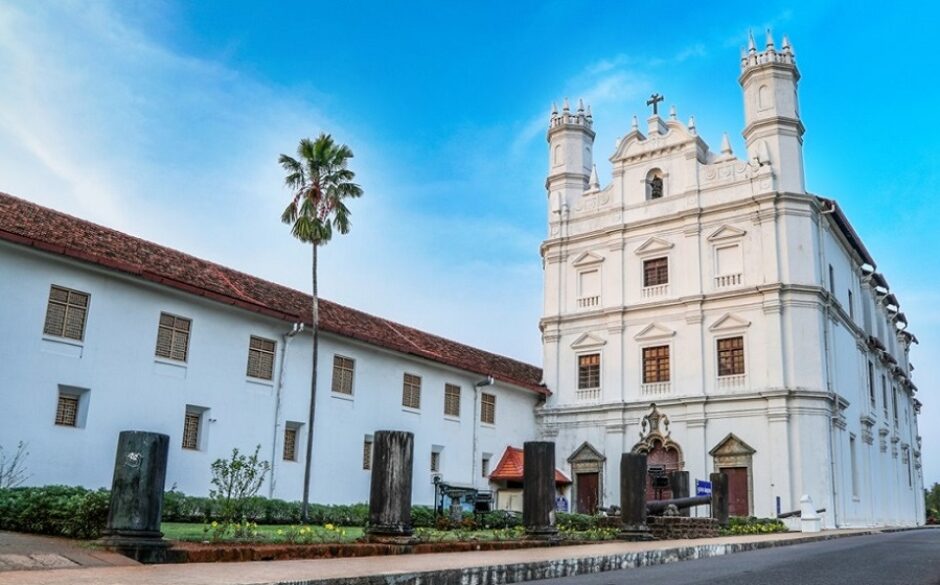 10. Fantastic Indian Food for Children
Indian cuisine is an explosion of flavours and aromas, and with so many regional dishes to try, you're spoilt for choice. If you children don't like their food too spicy, many restaurants will tailor dishes to your tastebuds, as well as offering Western dishes. Children will love Kulfi, an ice cream made from condensed milk, and Lassi made with creamy yoghurt and fresh mango.
Many hotels offer cookery demonstrations so you can learn a recipe or two to take home and recreate with the whole family.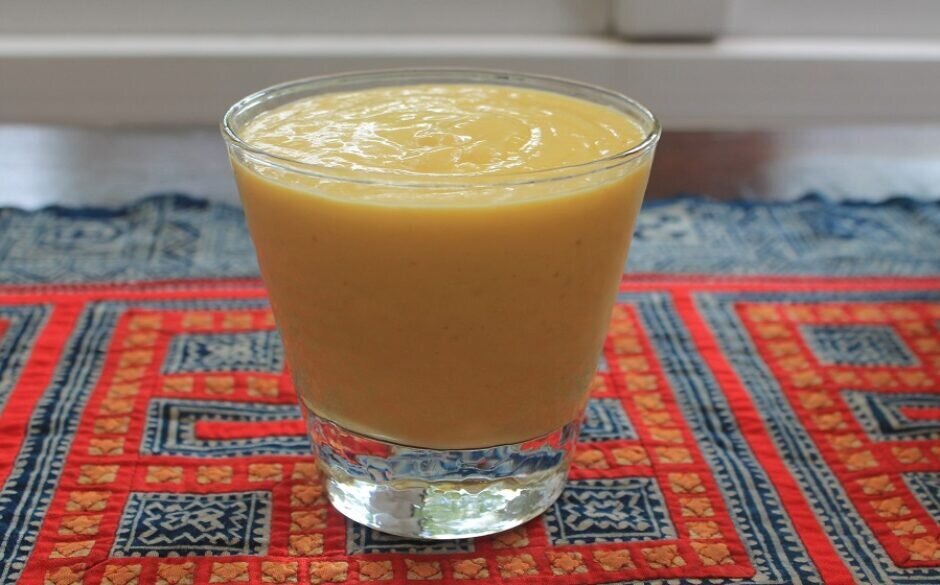 Family holiday in India – where to go
Here are just a few suggestions.
Golden Triangle – Agra, Delhi and Jaipur in the North. You'll see all the iconic sights and experience the hustle and bustle of India.
Kerala – This laidback southern state is picturesque and chilled out. Think eco hotels with lovely swimming pools to relax by, plus the tranquil backwaters to explore.
West India – Head west for an eclectic range of cuisines, faiths, arts and crafts, music, wildlife, landscapes and ancient monuments, as well as the magnificent Mumbai.
East India – Less travelled by tourists, but with a diversity and charm of its own, along with a rich cultural heritage and spectacular natural beauty.
When to visit
The ideal time for a family holiday in India is in the winter season between October and February, as it's not too hot. The summer season from March to June is unpleasantly hot and humid unless you retreat to a cooler hill station, and the summer brings monsoons in the south, which can cause many closures and inclement weather.
Before you go
Don't forget to visit your GP at least eight weeks before leaving for your family holiday in India to see which vaccinations you need. Essential vaccinations are hepatitis A and B, typhoid and rabies (particularly if your children like to play with animals). Check that all other childhood vaccinations are up to date, and ask about any recommended malarial medication.
The best way to prevent malaria is to cover up and protect yourself from insect bites. Make sure children are covered as much as possible in the evenings, and give them a good dowsing of Deet or a similar mosquito repellant. Keep windows closed at night and try to stay in hotels that offer mosquito nets as an extra layer of protection. You can spray these with mosquito repellant to really up the ante in the war against bites. Electric anti-mosquito plugins are a handy travel accessory – don't forget your adaptors.
We hope our guide to taking a family holiday in India has inspired you. If you would like more information or any suggested tours, please get in touch with us today and we'll be happy to help.