Looking to travel more responsibly? Our 7 tips for an eco-friendly holiday in India will help!
At Authentic India Tours, we are committed to promoting responsible tourism and providing holidays that benefit local communities, encourage sustainability and help protect the environment.
We've been reflecting on ways that we can offer extra eco-friendly experiences and more sustainable stays for our customers. We are proud to partner with many resorts and hotels that are striving to be environmentally friendly, and we are taking small steps such as replacing single-use plastic bottles in our cars with reusable cups for guests.
India is a country with gorgeous landscapes and diverse culture, but we need to work together to keep this beautiful land just like that and to travel more thoughtfully and responsibly.
7 tips for an eco-friendly holiday in India
Here are our 7 top tips for an eco-friendly holiday in India to make your tour a little greener.
Include an eco-friendly state in your itinerary
Many states in India are making an enormous effort to focus on eco-tourism. The government in Himachal Pradesh banned carrier bags in 2009, and the Sikkim government is taking steps to develop sustainable tourism particularly around the forests and their surroundings.
The Uttarakhand Tourism Development Board works alongside rail company Vikas Nigam and the Forest Department to initiate village treks, provide funding and support local homeowners to promote sustainable tourism.
Ecotourism is being emphasised in Arunachal Pradesh, with organisations Ngunu Ziro and Greener Pastures spreading awareness among tourists about their responsibility towards the destination by encouraging local stays and safeguarding the ancient tribal culture.
Non-profits Karbi Anglong Council and Root Bridge Foundation in Assam create rural tourism models to promote villages, and the Ecotourism Society works with Tourism of Assam to organise workshops to encourage responsible tourism.
In West Bengal, the government promotes responsible travel practices and promotes rural tourism by working closely with local communities, ensuring equitable benefit sharing, and organising cultural festivals to familiarise tourists with traditional handicrafts.
Kerala Tourism raises awareness about sustainable tourism through community services, such as eco-friendly backwaters tours on houseboats powered by environmentally-friendly biofuel.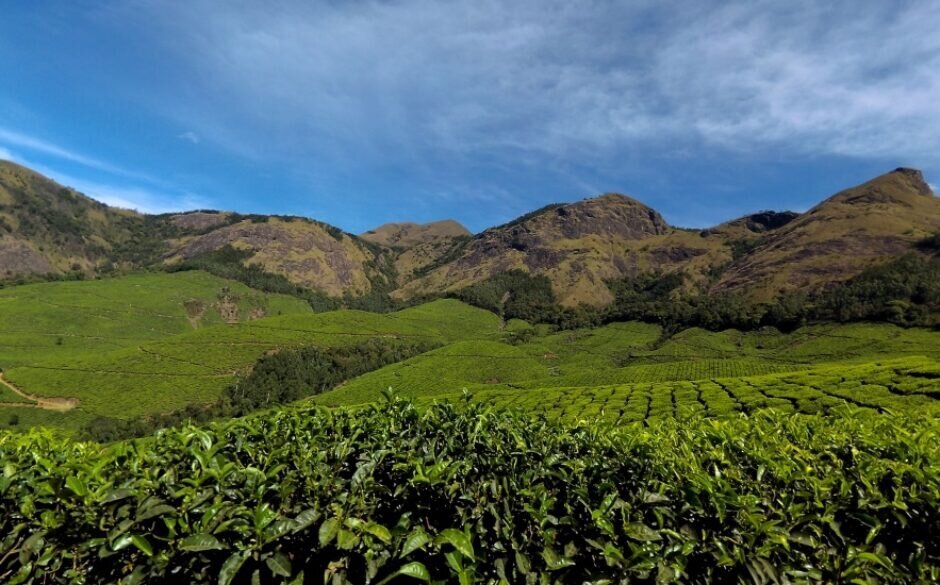 Choose green accommodation
It's fantastic to stay in accommodation knowing that you're supporting the community. It may be that team members are local, food is grown on or near the resort, and furnishings are made by nearby craftspeople. When choosing your hotel, look out for key points like involving local people, greener energy sources and on-site gardens.
The Coconut Lagoon in Kumarakom is a fabulous example of accommodation that incorporates the community. Sukumari, an elderly lady from the community weaves and sells screw pine from her shop within the grounds, Smt. Shantha provides chai from a copper samovar on the old plantation tea canoe within the Coconut Lagoon, and a local man is employed as the resident naturalist.
Elsewhere, The Kanha Earth Lodge features bungalows made from local materials including mud plaster and Dhole's Den in Bandipur is an eco-friendly safari lodge and homestay that grows organic fruit and vegetables, uses wind and solar energy, and has a biodiversity garden and bio-digester.
One of our favourite resorts for an eco-friendly holiday in India is the Spice Village in Periyar. Solar energy provides 75% of power at the resort, food is sourced within 50 miles of the resort and any food waste is turned into vermicompost to fertilise plants and gardens. Organic fruit and vegetables are grown in the garden and farmed by the local community, with milk and poppadums also supplied by neighbouring residents. The Spice Village even makes its own paper from old magazines, newspapers and pineapple crowns to produce notepads, paper garlands and letters for guests.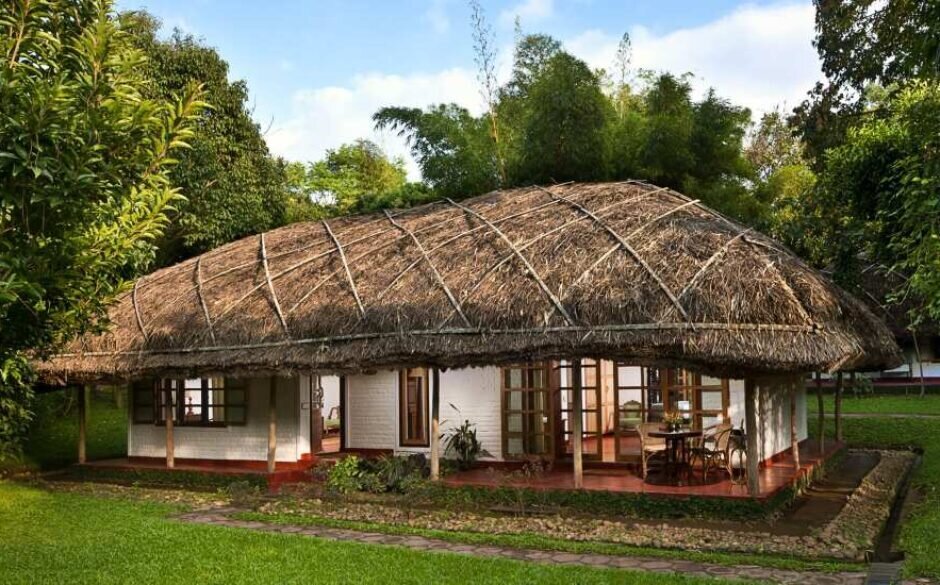 Experience village life
"A highlight of my Kerala tour was The Village Life Experience in Kumarakom, where we learned about traditional crafts and trades from local villagers on the backwaters. It was inspiring and humbling to learn about crafts, produce and such a different way of life. I was absolutely terrible at making rope and only slightly better at weaving coconut leaves!" Sally, September 2019
Activities such as the Village Life Experience tour at Kumarakom are designed to give tourists an authentic taste of village life, as well as showcasing community-based tourism products and services. A slow ride through narrow canals on a country boat operated by the local villagers helps you to get a good look at the everyday village life on the banks, including people working in the paddy fields, children swimming in the lake, people fishing and women weaving coconut palm fronds.
Stop off along the way to try your hand at fishing, visit a school, and see villagers engaged in traditional jobs like screw pine weaving, broomstick making and 'toddy tapping' (collecting coconut sap). It's an excellent way to learn about local traditions and skills passed down through generations, to encourage buying locally-made products as souvenirs, and to have an eco-friendly holiday in India.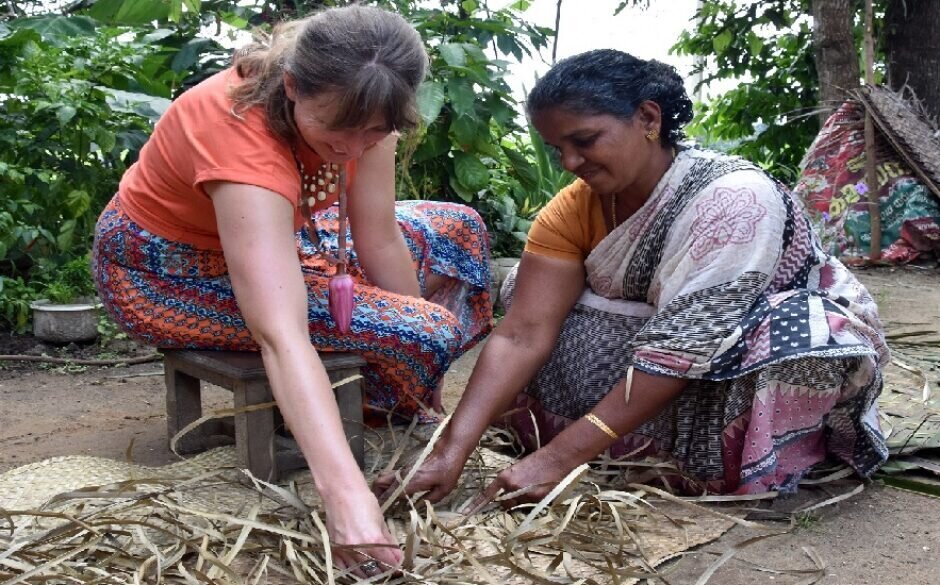 Spend time with a local family
Indian people are incredibly welcoming and there are amazing opportunities to stay on farms and in homestays for a night or two. Why not relax and unwind in a calm space of ecological beauty in a true hideaway?
You could stay on a working coffee plantation in Kerala, such as the Tranquil Plantation Homestay in Wayanad, Kerala. Ajay and Nisha welcome travellers as members of the family, and you can enjoy Western fare, regional Indian favourites, traditional Kerala cuisine served on a banana leaf and "Grandmother's secret recipes". You can sample fruit and vegetables grown on the plantation, alongside homemade jams, preserves and relishes, finished off with a cup of hand-picked Arabica/Robusta coffee beans from the estate.
Alternatively, you could stop for lunch en route to your next destination – a great way to meet the locals, try some home-cooked food and help the economy.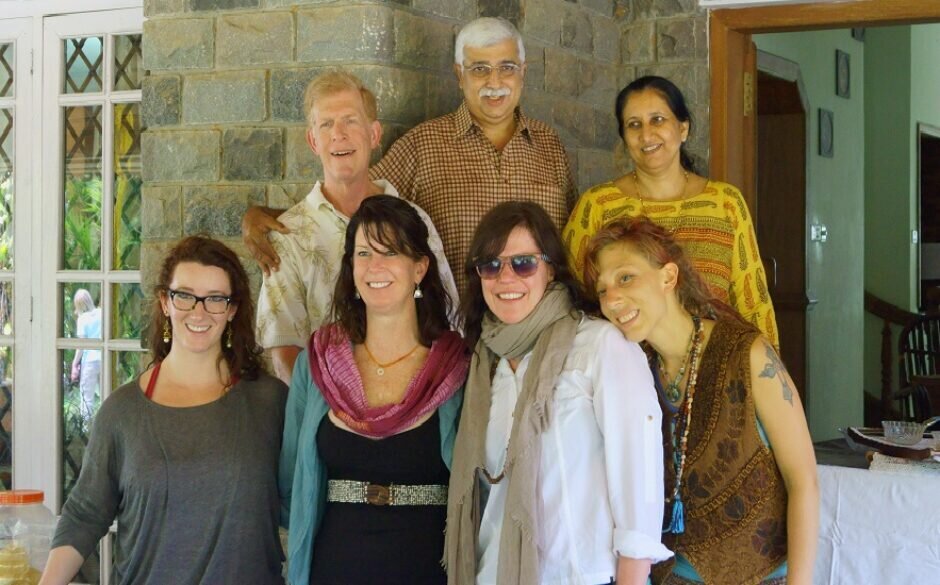 See the conservation work in national parks
Thanks to the growth of national parks and wildlife reserves; stronger protection laws; and stricter punishments for poachers, hunters and illegal traders; many of India's numerous rare and endangered species now have a safe haven. With around 80 national parks and 441 sanctuaries, there is a huge effort in India to protect and conserve wildlife.
Visiting a national park is a fantastic way to appreciate the phenomenal menagerie of all creatures great and small you can find in India. You'll get the chance to learn about a variety of animals and plants, and admire them all in natural habitats.
And you might have the amazing opportunity to stay in accommodation at a national park for a truly immersive experience as part of your eco-friendly holiday in India.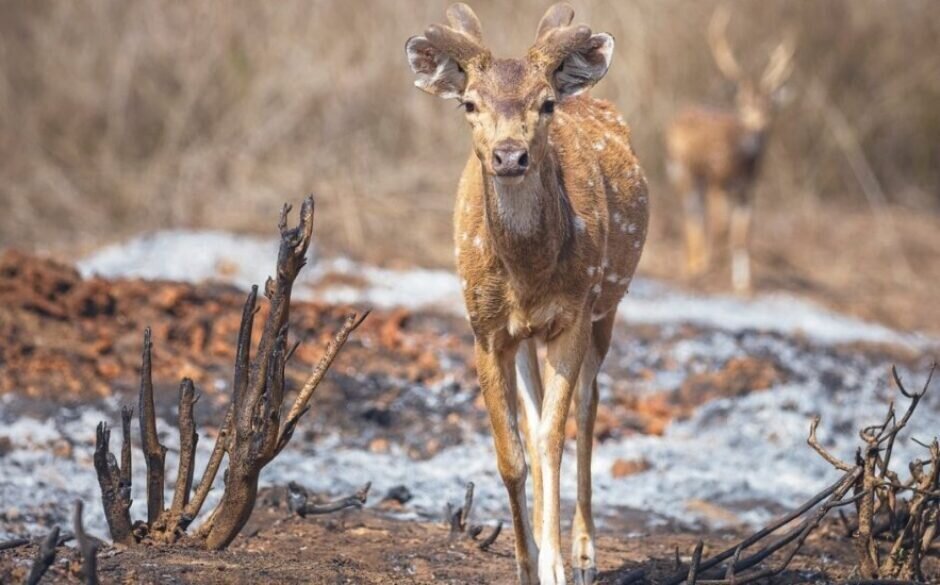 Go green on a trekking tour
If you're keen on reducing your carbon footprint when you've arrived in India, then a trekking tour could be a great option. Look for a trekking tour that supports sustainable tourism and is as environmentally friendly as possible.
You could explore the remote Himalayan mountains, beautiful Rajasthan in the West or colourful Kerala in the south.
A great destination to head to is Munnar from December to February, where tackling a few steep climbs rewards you with wonderful views of the Western Ghats with its diverse habitation and breathtaking landscape. It's such a magical experience to sleep under the stars at a campsite and feel at one with nature.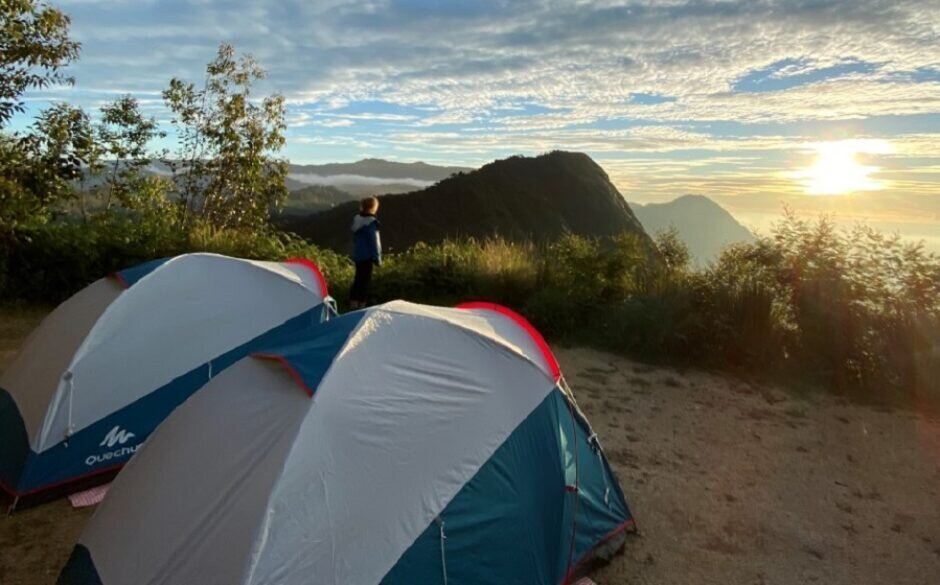 See the sights on two wheels
Head off the beaten track on two wheels for an eco-friendly holiday in India. As you pass by roadside villages you can get a fantastic insight into local life. Weave through tea plantations, past bathing elephants and spice farms, wind your way along beachside routes or tackle challenging hills.
An ever-changing landscape makes India the perfect destination for cyclists, with routes that suit all levels of fitness and cycling ability. You could cycle through the back-roads and villages of rural Rajasthan, glide through dreamy Kerala, or really challenge yourself in the heights of the Himalayas on the highest rideable road in the world.
Many cycle tours provide everything you need including bikes, accessories, and a van with repair equipment, refreshments and your luggage on board! There will be an expert cyclist in charge to show you the way and act as your guide too.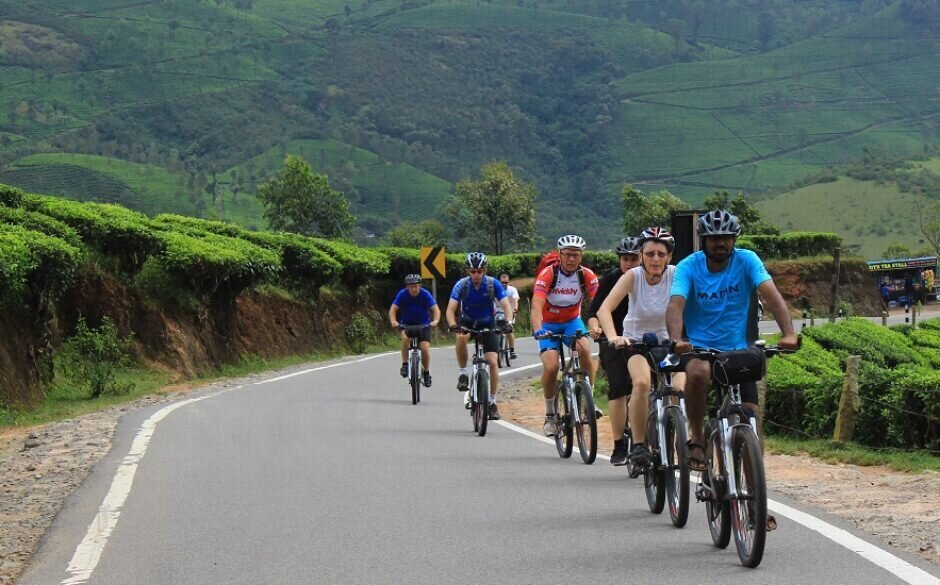 We hope that this guide has inspired you to travel more responsibly and to visit India. We are happy to create as green an itinerary as possible for you, please get in touch.
Be inspired by our selection of eco friendly CGH Hotels