Maharajas Express Luxury Train Tours
Enjoy an enchanting journey on the Maharajas' Express with a luxury train tour that provides an extraordinary and regal experience as you explore the diverse and captivating landscapes of India. The train is renowned for its lavishness, elegance, and attention to detail, emulating the grandeur of India's royal past.
A journey on the Maharajas' Express is much more than a simple train ride; it's a voyage of discovery, offering you the opportunity to visit some of India's most alluring destinations. From battle-scarred forts to palaces exuding grandeur, from the untamed beauty of wildlife sanctuaries to the tranquillity of lakes, the train will provide a kaleidoscopic journey through the rich tapestry of India's culture and history.
Facilities and Accommodation
The train itself is a work of art, designed to provide an experience fit for royalty. Its carriages are named after precious stones and feature luxury cabins, including Deluxe Cabins, Junior Suites, Suites, and a Presidential Suite. The décor is inspired by the lavishness of India's erstwhile royalty, featuring exquisite tapestries, upholstery, and semi-precious stones. While evoking a traditional royal ambience, the cabins are equipped with modern amenities such as LCD TVs, DVD players, private bathrooms, and more, ensuring a comfortable and memorable journey.
All meals included
Complimentary house wines, spirits and beers
Round-the-clock valet service
Large windows to savour the magnificent terrain
Sightseeing with entrance fee
Services of an experienced tour director
Exciting activities at destinations
Choice of optional excursions and spas at hotels
Paramedic onboard
CCTV cameras, smoke alarms and 24 x 7 security
Luxury Train Tour Itineraries
The meticulously planned itineraries of the Maharajas' Express encompass iconic destinations like the Taj Mahal, Varanasi, Jodhpur, Udaipur, Jaipur, Ranthambore, Bikaner, Khajuraho, Gwalior, and Osiyan. These luxury train trips offer a blend of cultural immersion, historical exploration, and natural beauty. Off-board excursions add another layer of luxury, with experiences like sundowner cocktails at sand dunes, champagne breakfasts, and more, enhancing the overall luxury vacation experience.
Luxury Train Tour Departure Dates
| | | | | |
| --- | --- | --- | --- | --- |
| Itinerary | The Indian Panorama | The Indian Splendour | The Heritage of India | Treasures of India |
| Month/Day | Sunday | Sunday | Sunday | Sunday |
| Sept. 2024 | 29 | – | – | – |
| Oct. 2024 | 27 | 6 | 13 | 20 |
| Nov. 2024 | 24 | 3 | 10 | 17 |
| Dec. 2024 | 22 | 1, 29 | 8 | 15 |
| Jan. 2025 | 19 | 26 | 5 | 12 |
| Feb. 2025 | 16 | 23 | 2 | 9 |
| Mar. 2025 | 16 | 23 | 2, 30 | 9 |
| Apr. 2025 | 6 | – | – | – |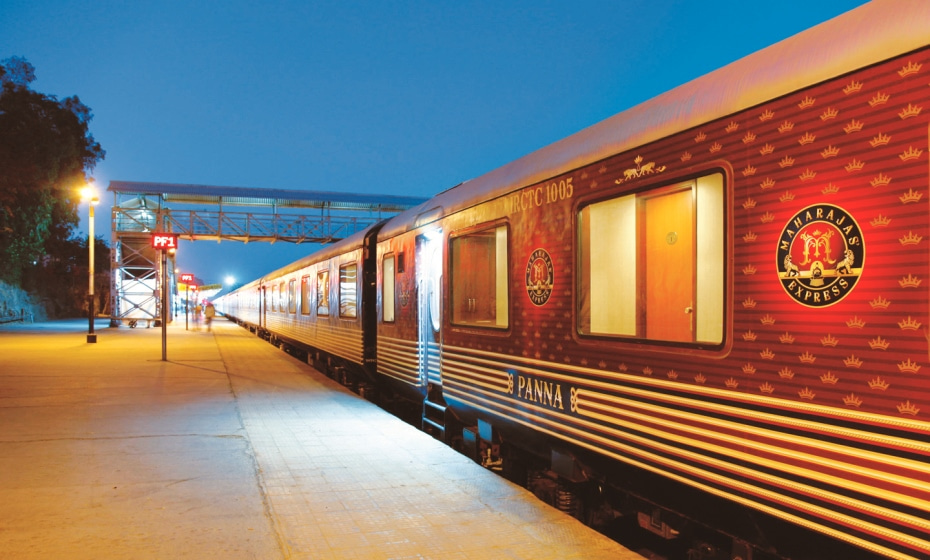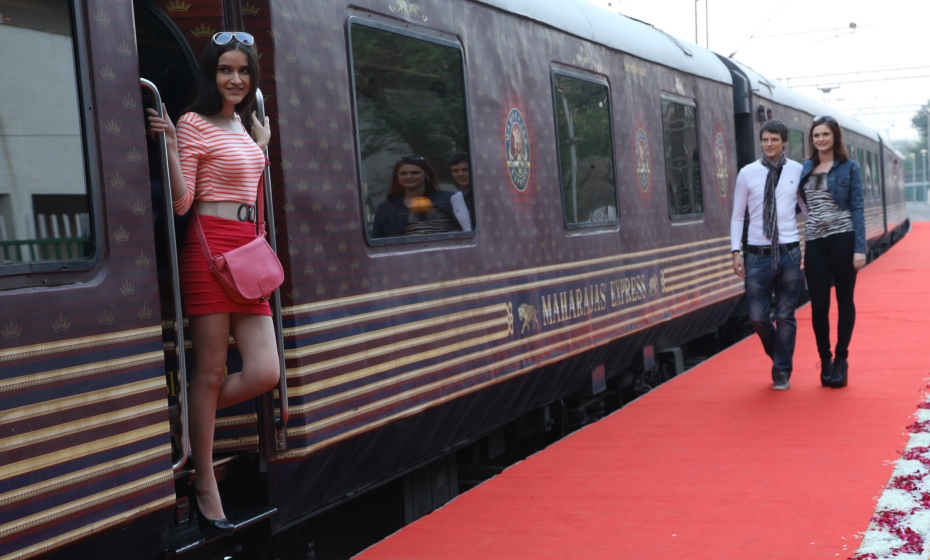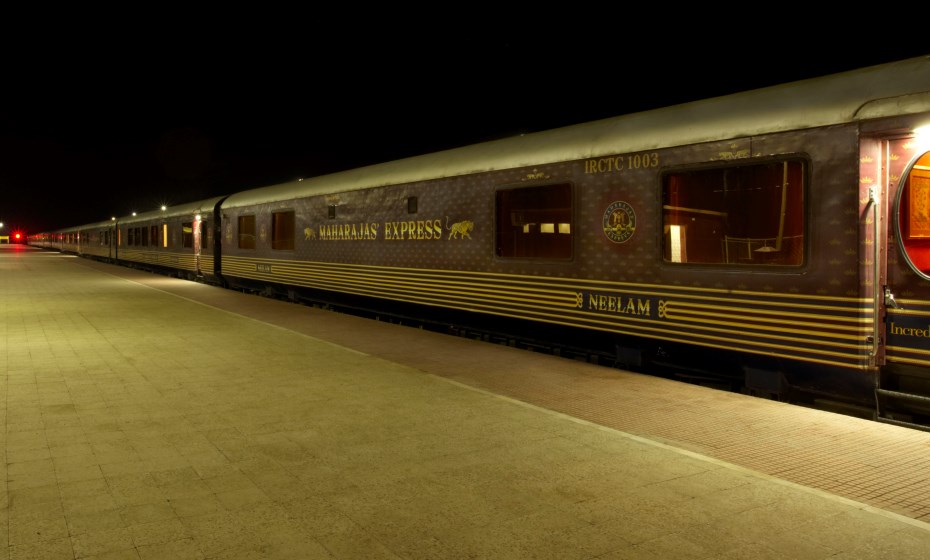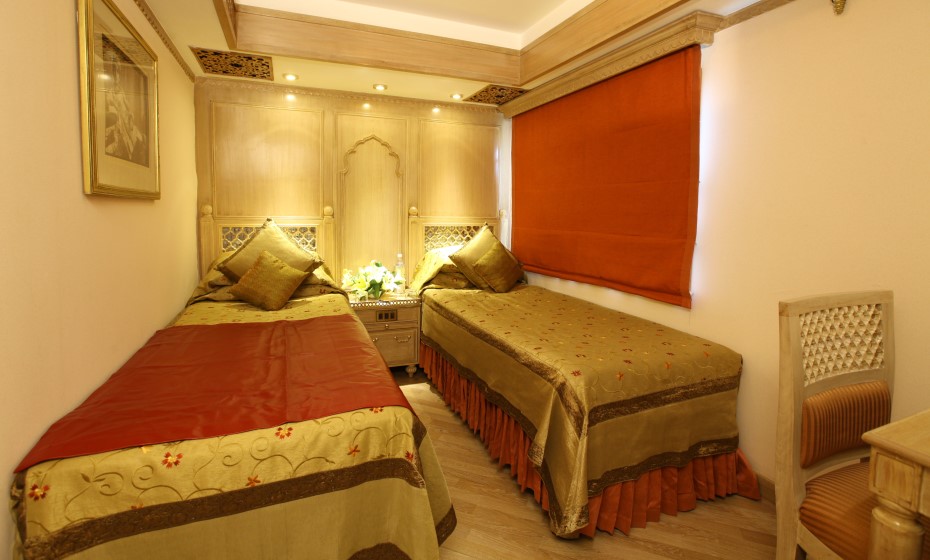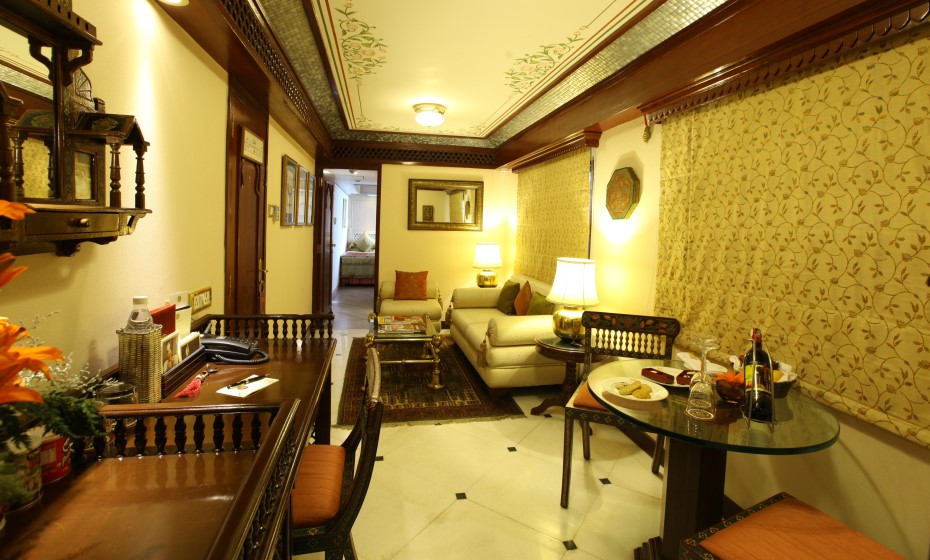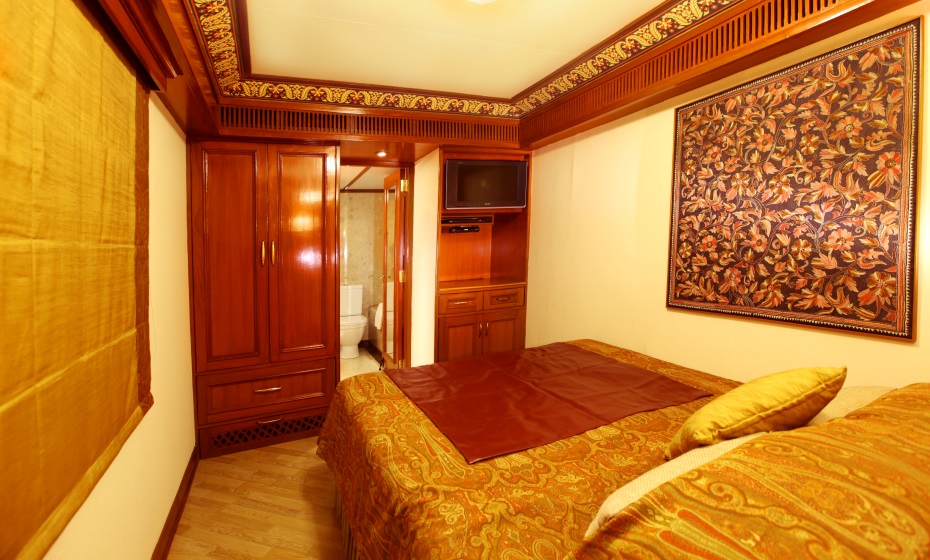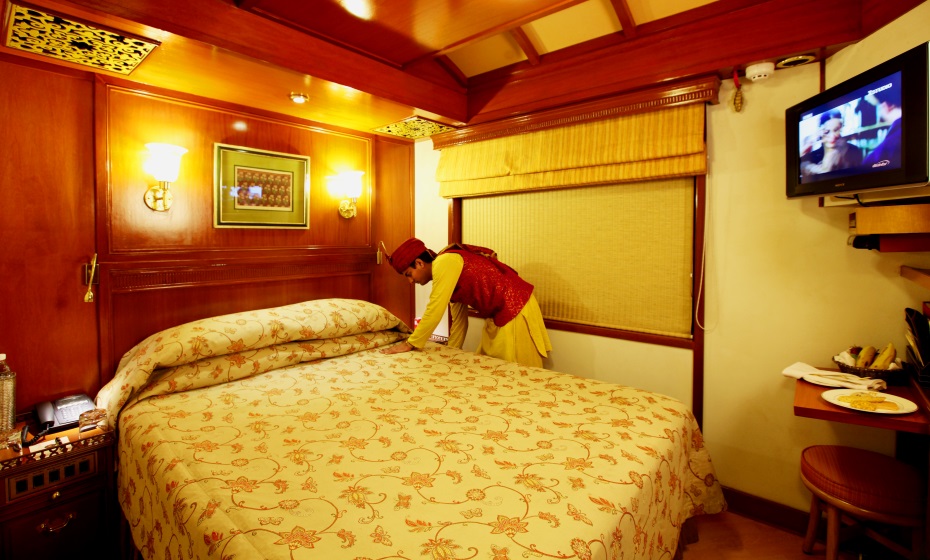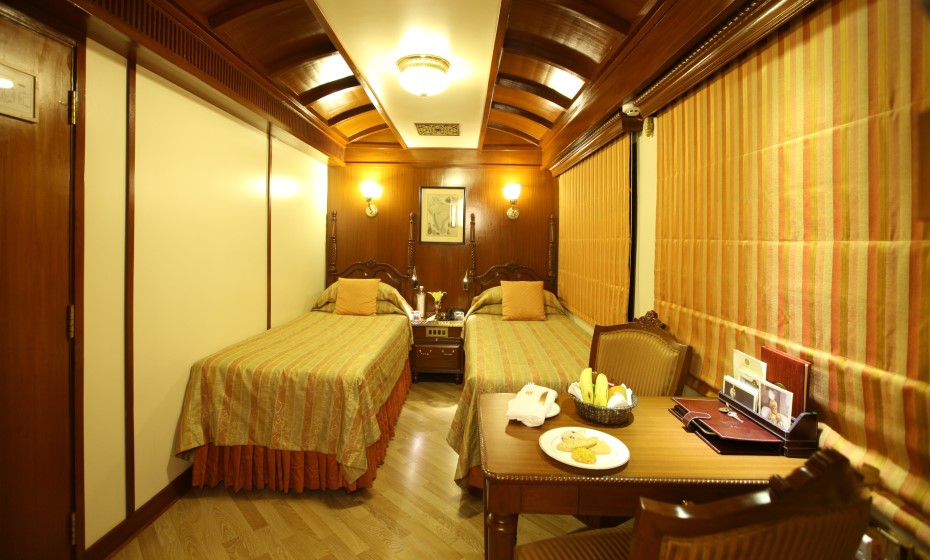 Maharajas Express Luxury Train
Guests de-boarding from Maharajas Express
Maharajas Express Luxury Train - Exterior
Presidential Suite - Twin bedroom
Presidential Suite - Living Room