Beautiful Bhutan Holidays
Natural beauty and sacred monuments await you on a Bhutan holiday in the 'Land of Thunder Dragons'. Bhutan only opened its doors to tourists in 1974, and limits the amount of tourists with a daily travellers fee. This tiny country has a reputation for being the happiest in the world, measuring its progress with Gross National Happiness and the Bhutanese are passionate about conserving of the environment. There are also no traffic lights and locals proudly wear their characteristic national dress.
Covered in 90 percent of forest, you'll be entranced by mystical mountains, rugged landscapes and beautiful valleys in the "Switzerland of Asia". Nestled in the peaks are numerous sacred Buddhist monasteries to discover, including Bhutan's famous clifftop Tiger's Nest. This charming nation is fairly small and can be explored in around 5 days, making it an excellent multicentre holiday destination.
Bhutan Holiday Overview
Natural beauty with magnificent mountains and vast forest coverage
Sacred Buddhist monasteries including the famous clifftop Tiger's Nest (Taktshang Goemba)
Visit the Dochlua Pass with its 108 memorial stupas (monuments)
Bhutan is fairly small so you only need around a week to get a taste of the country
Perfect as a multicentre holiday
Bhutan Holiday Destinations
Bhutan Holidays and Tours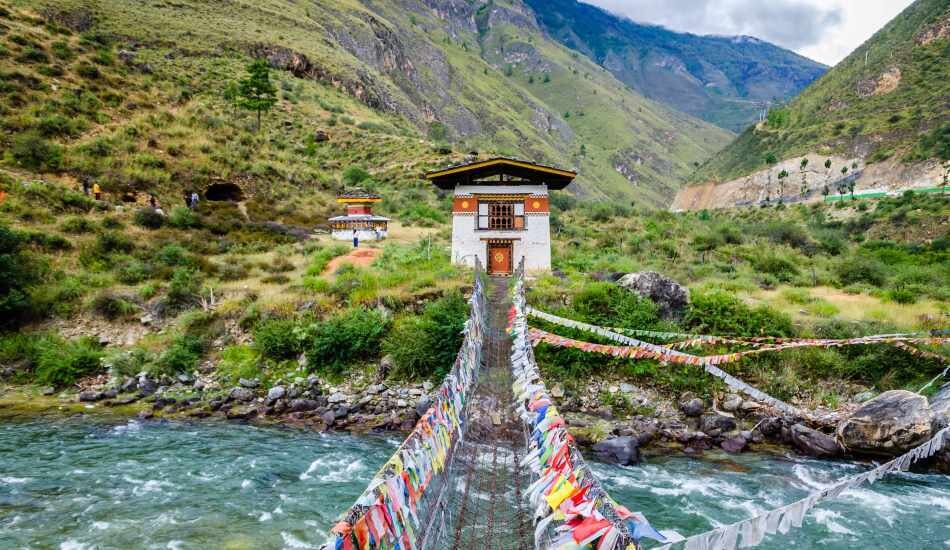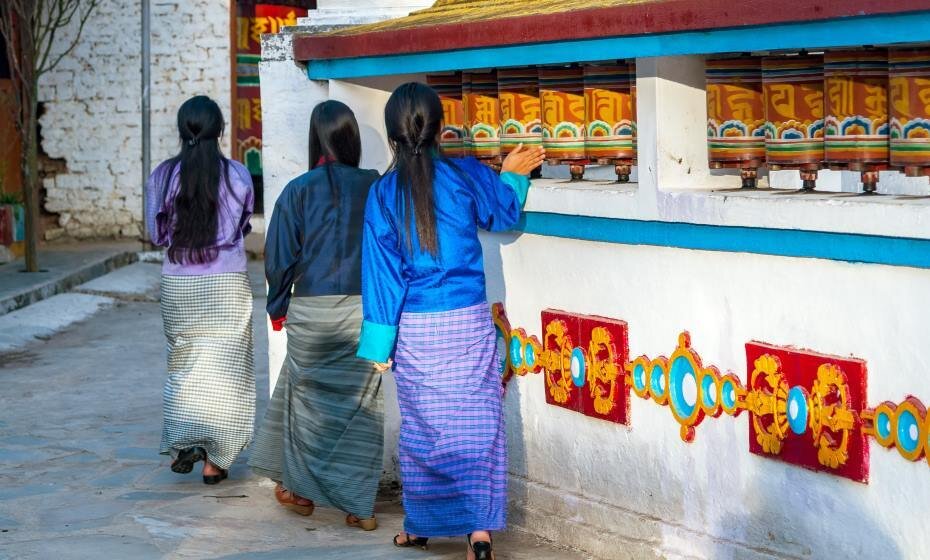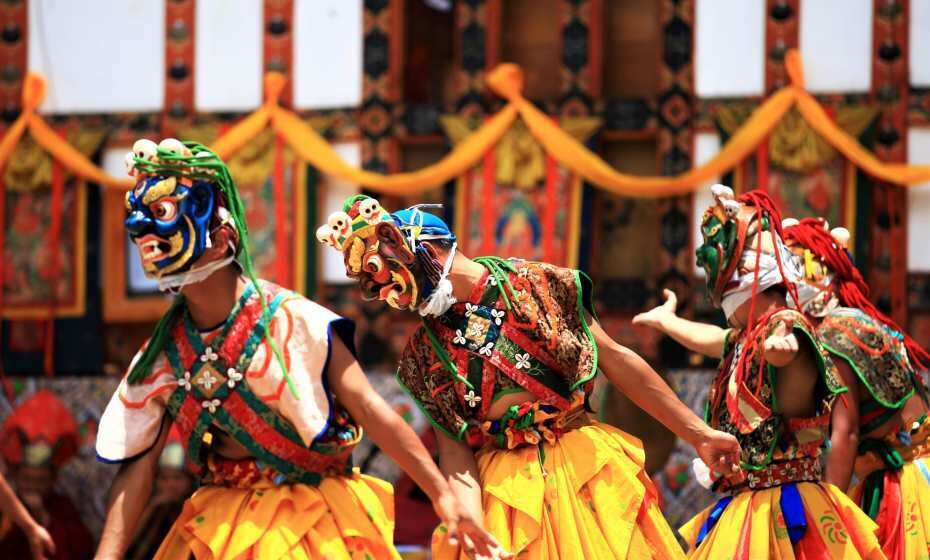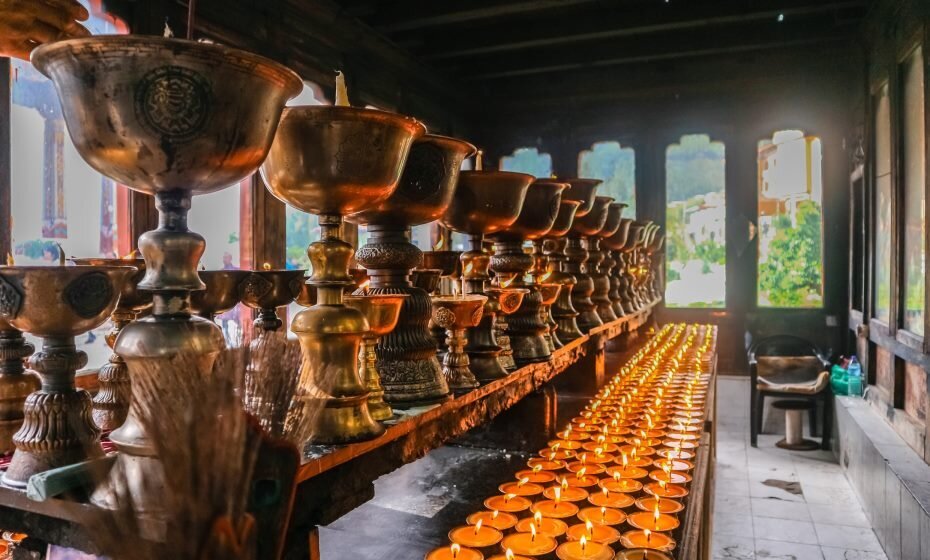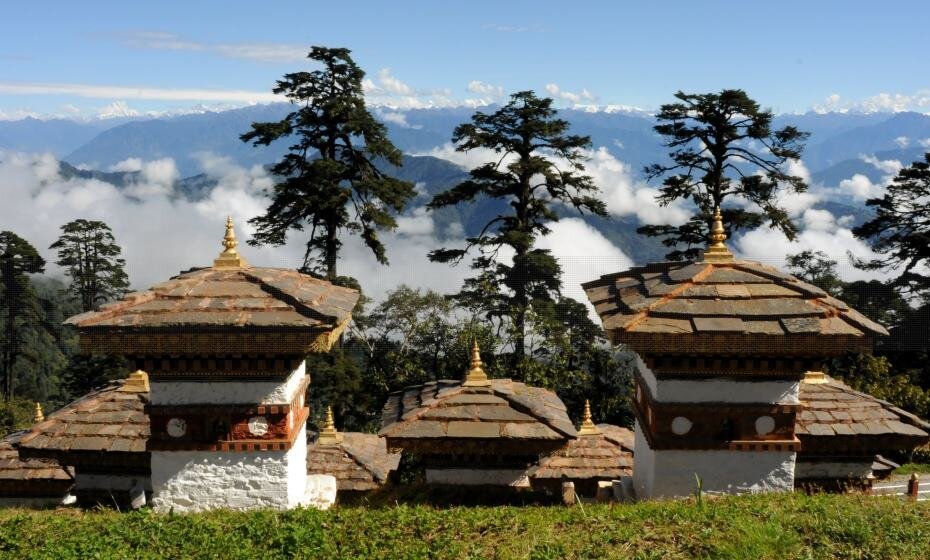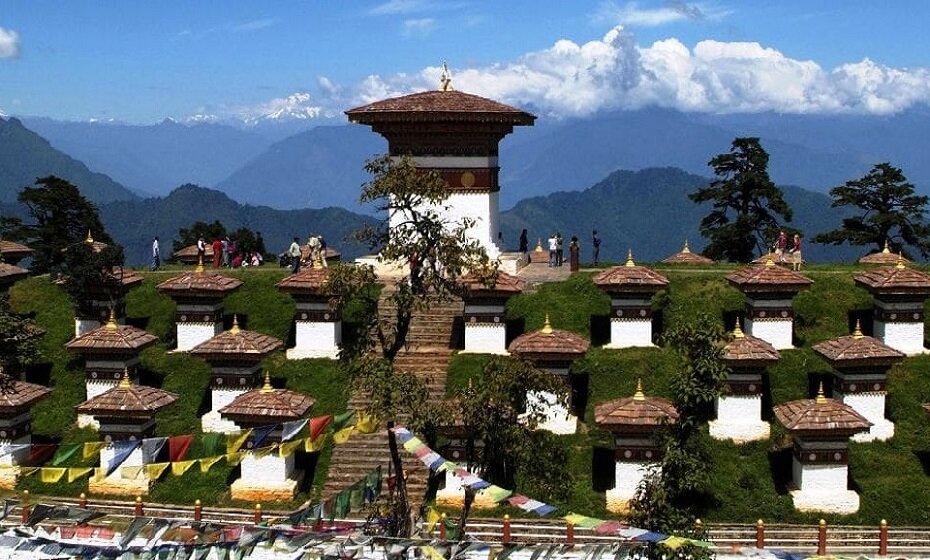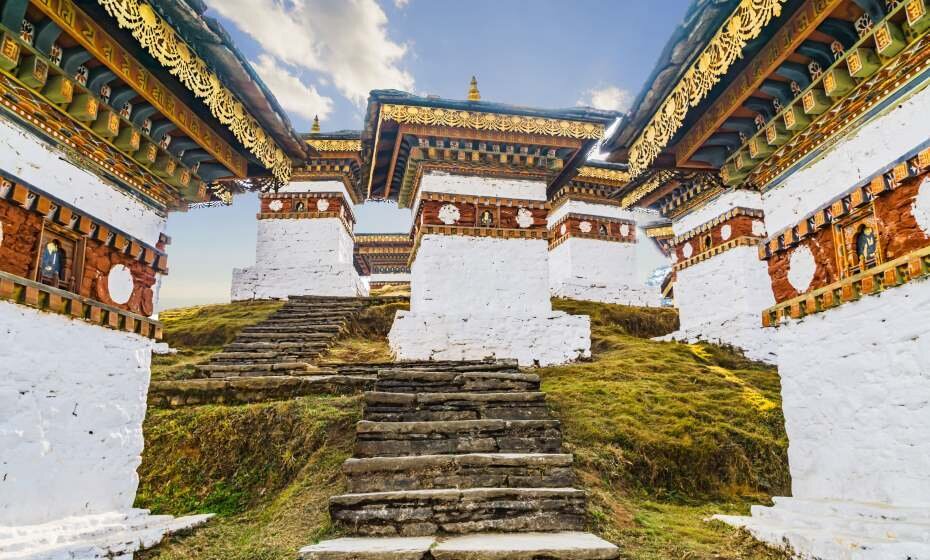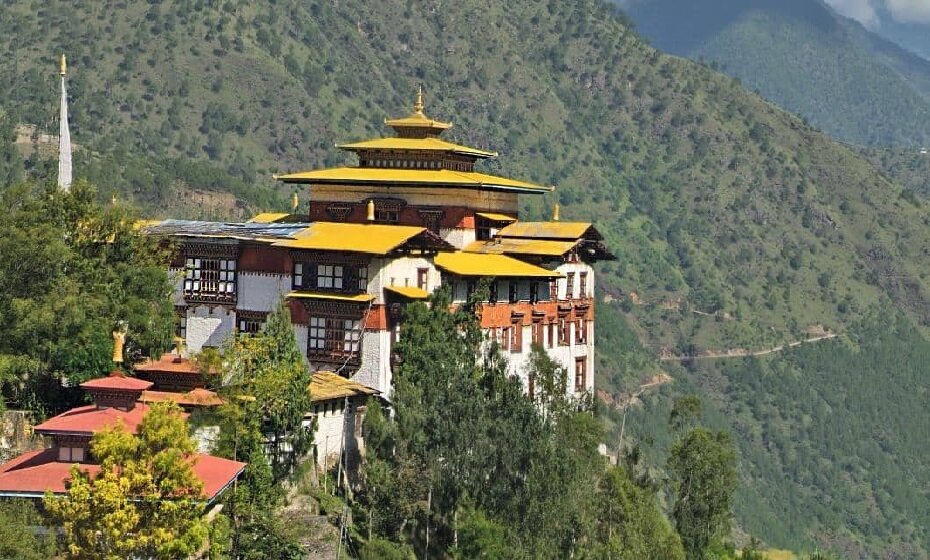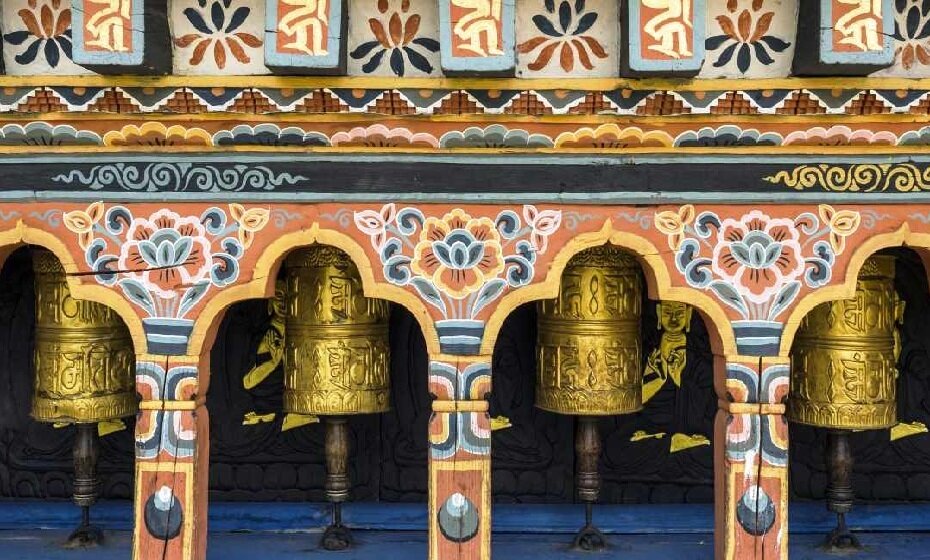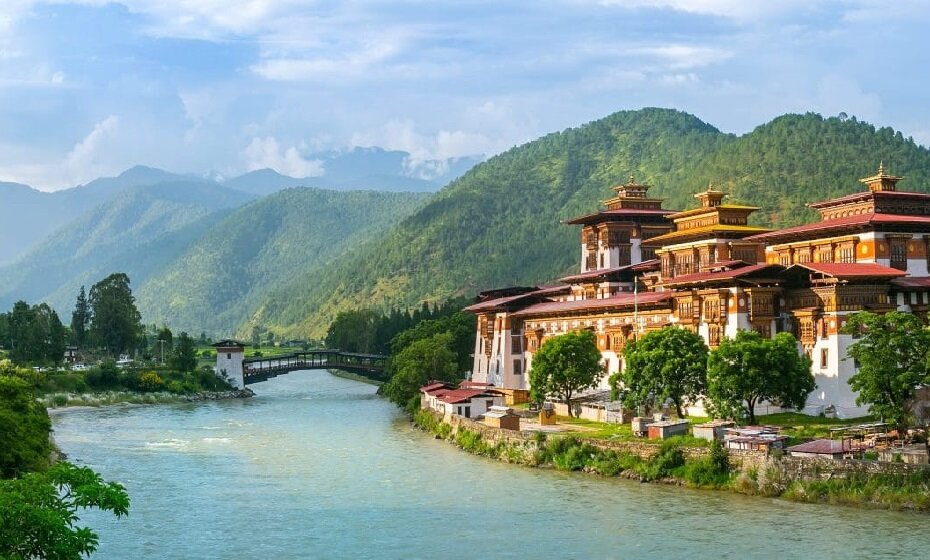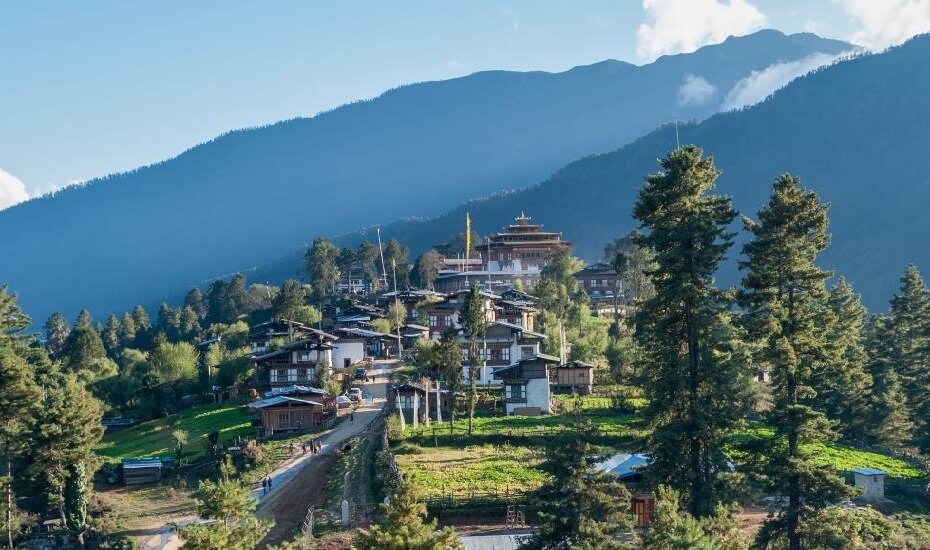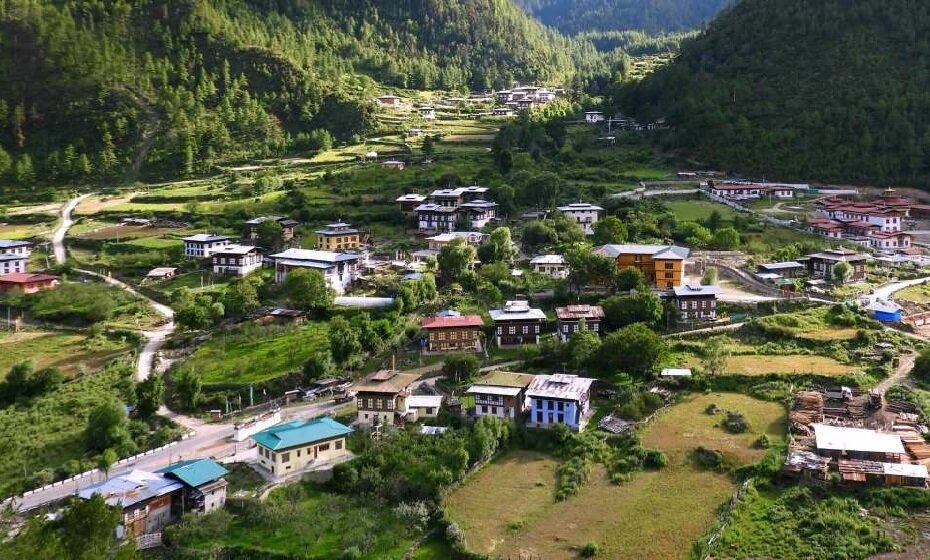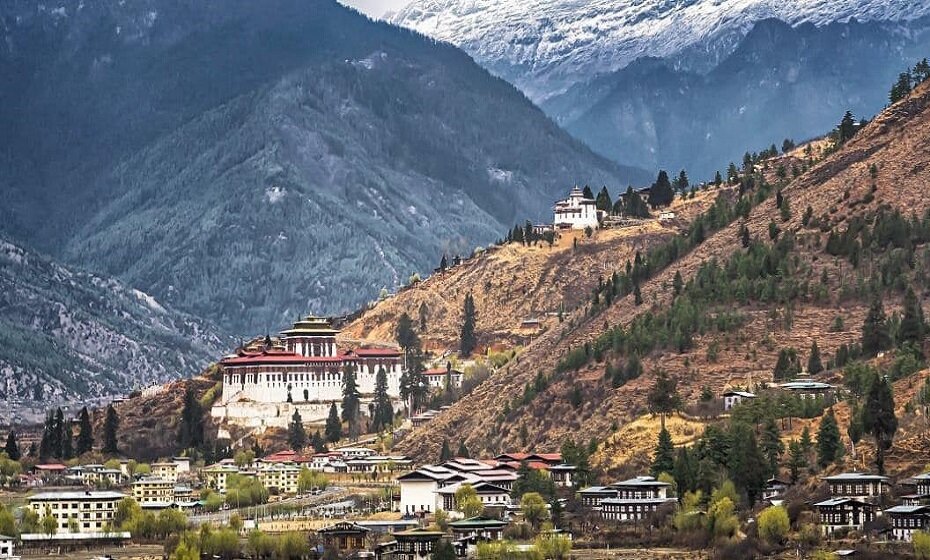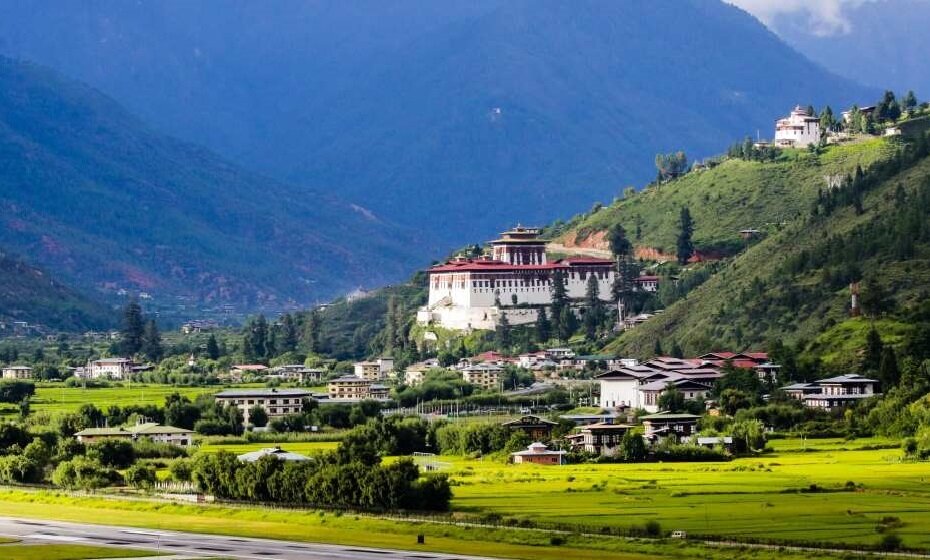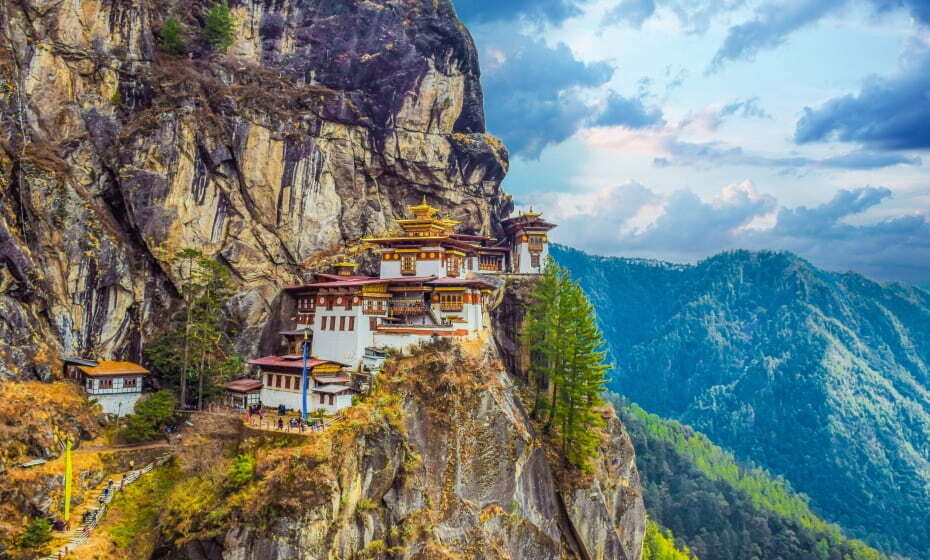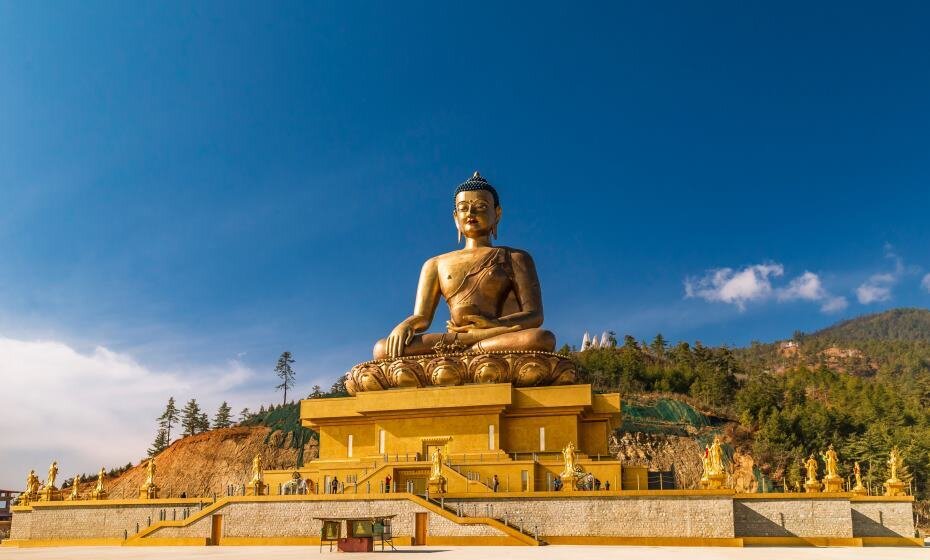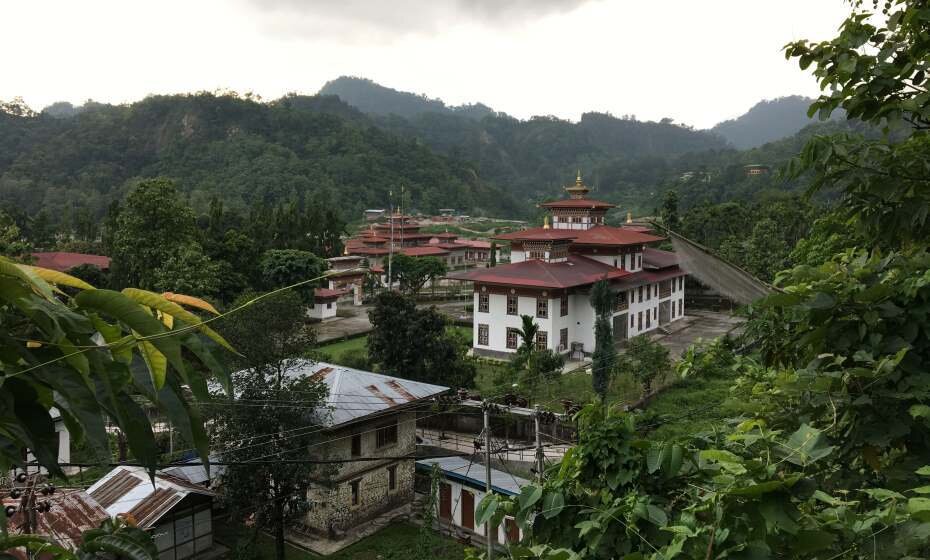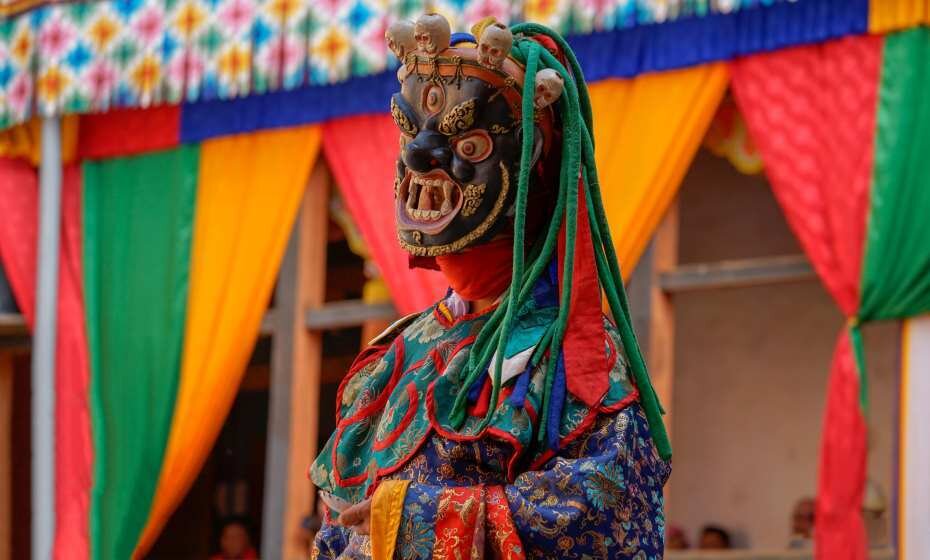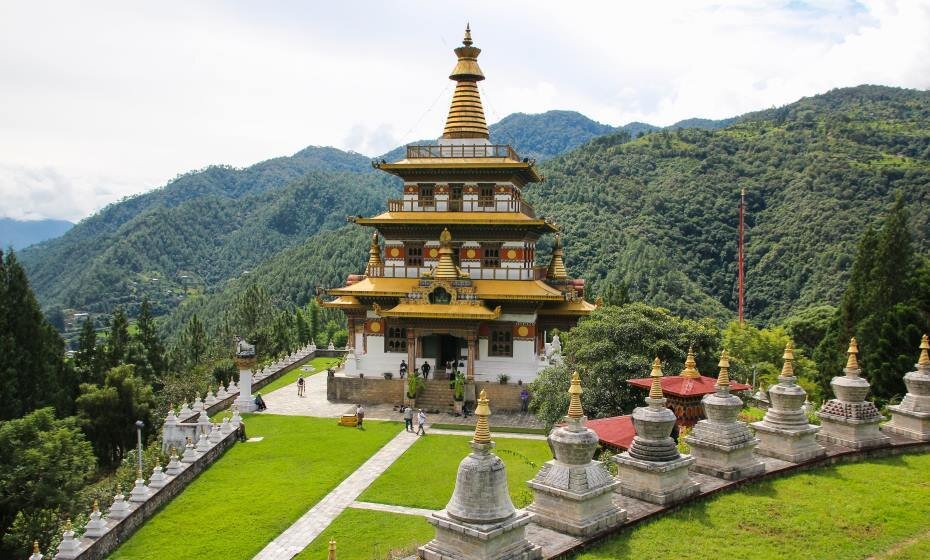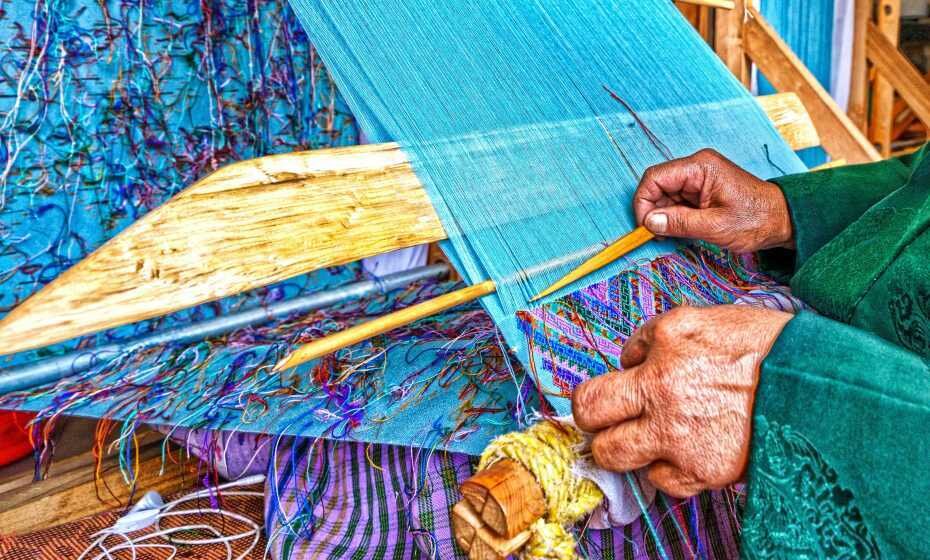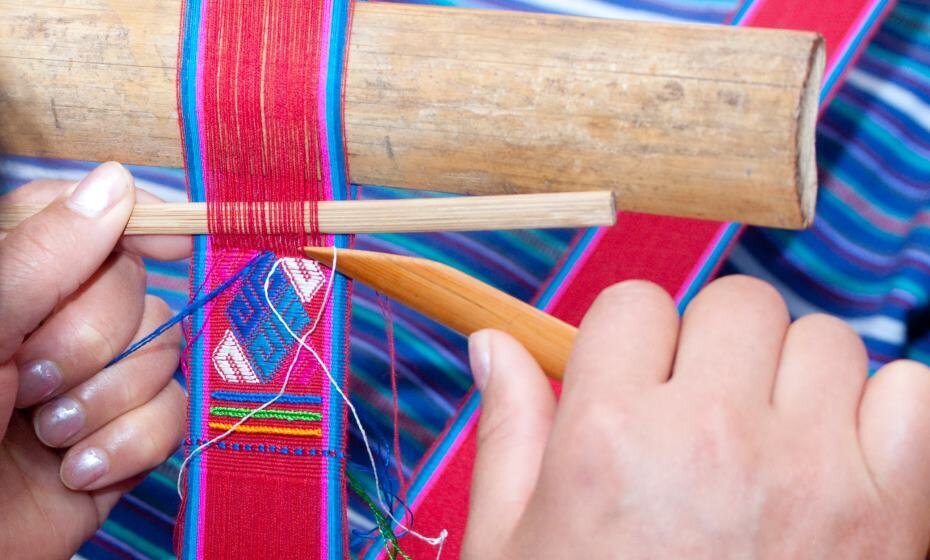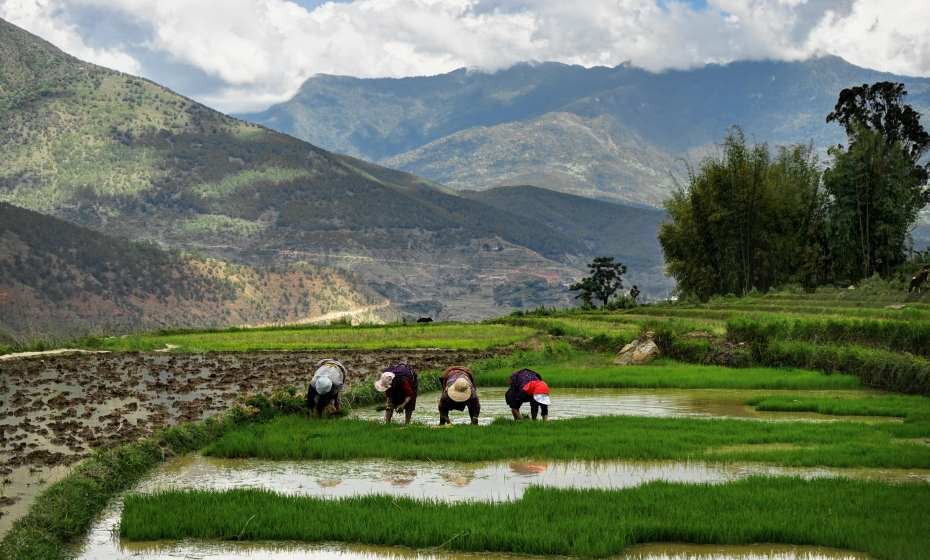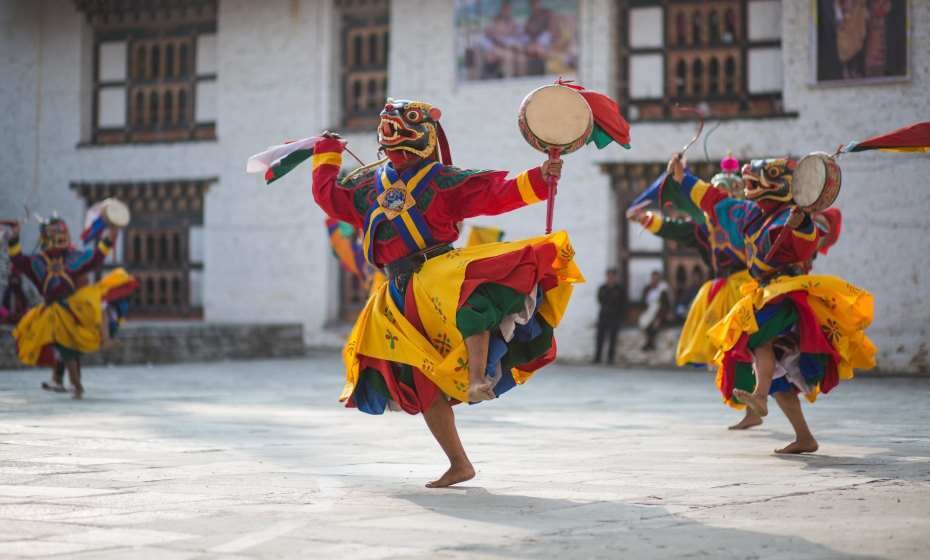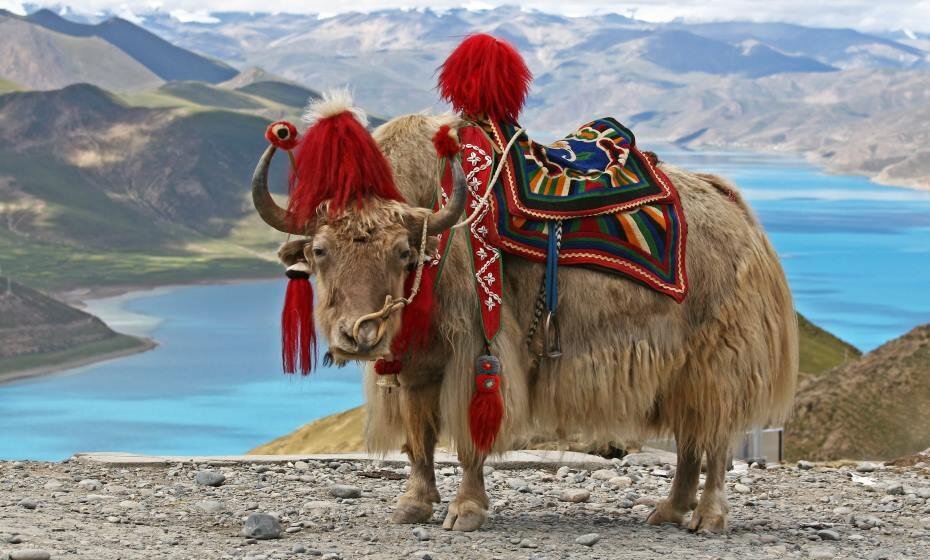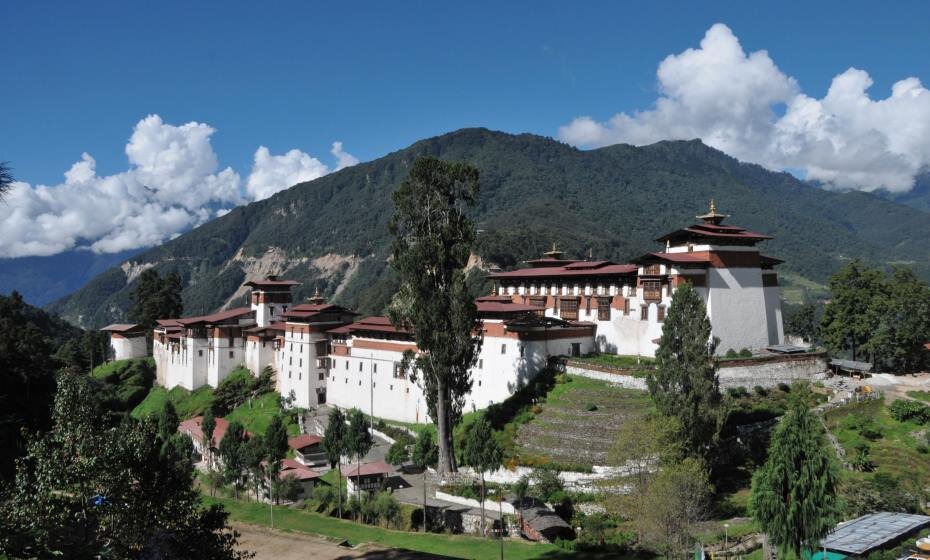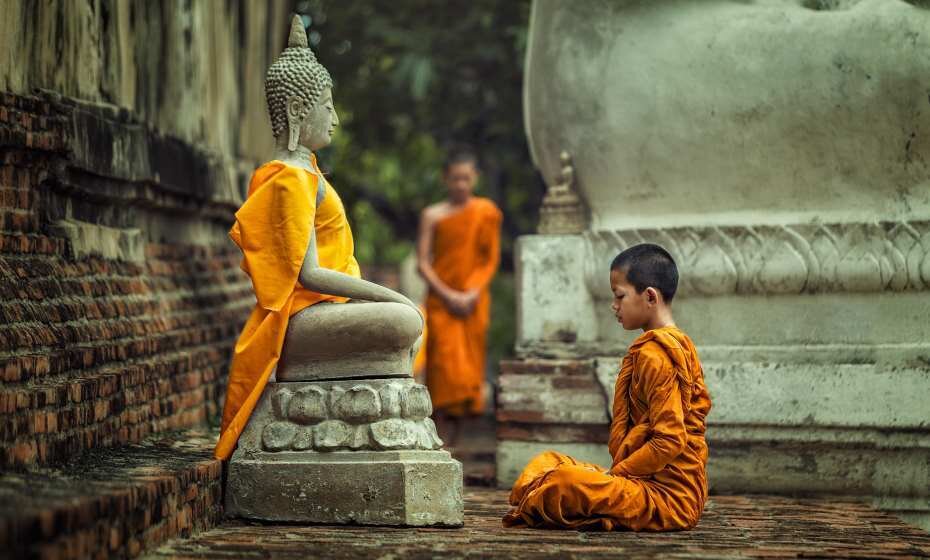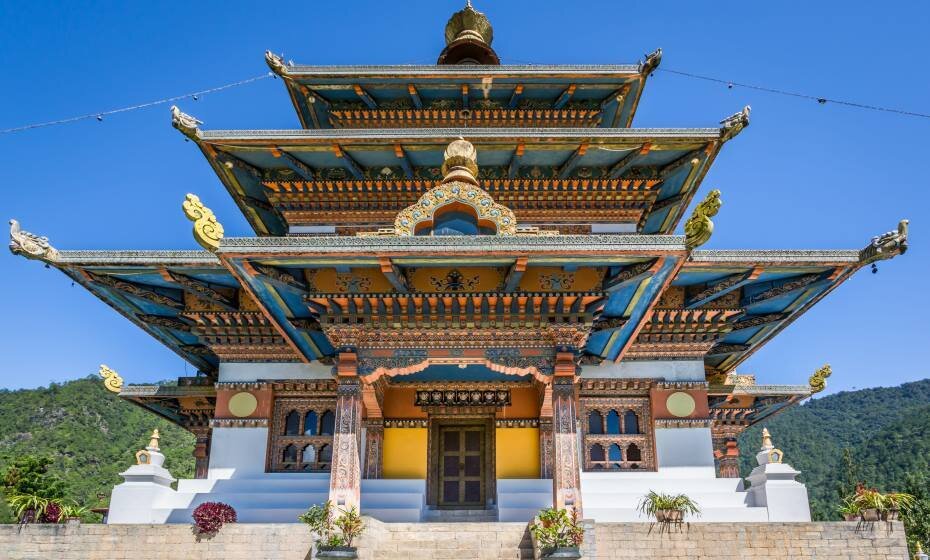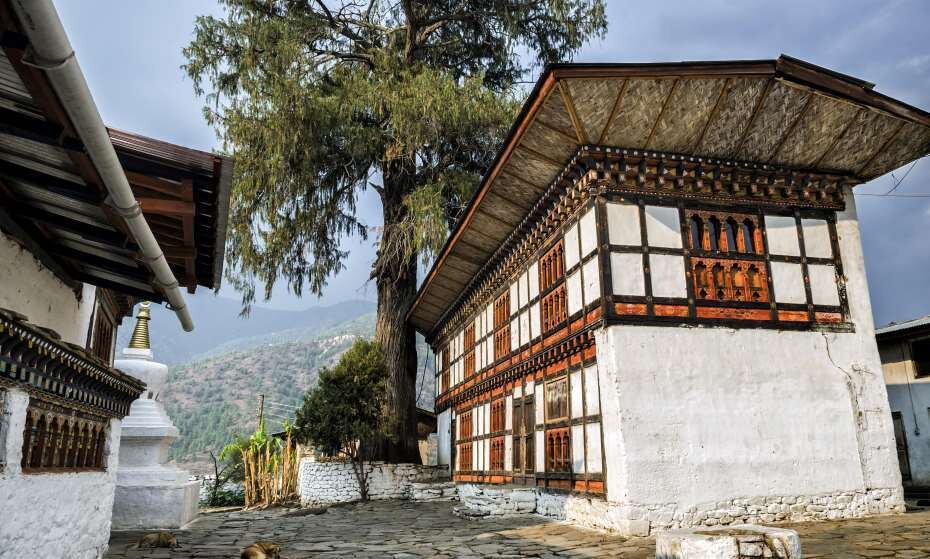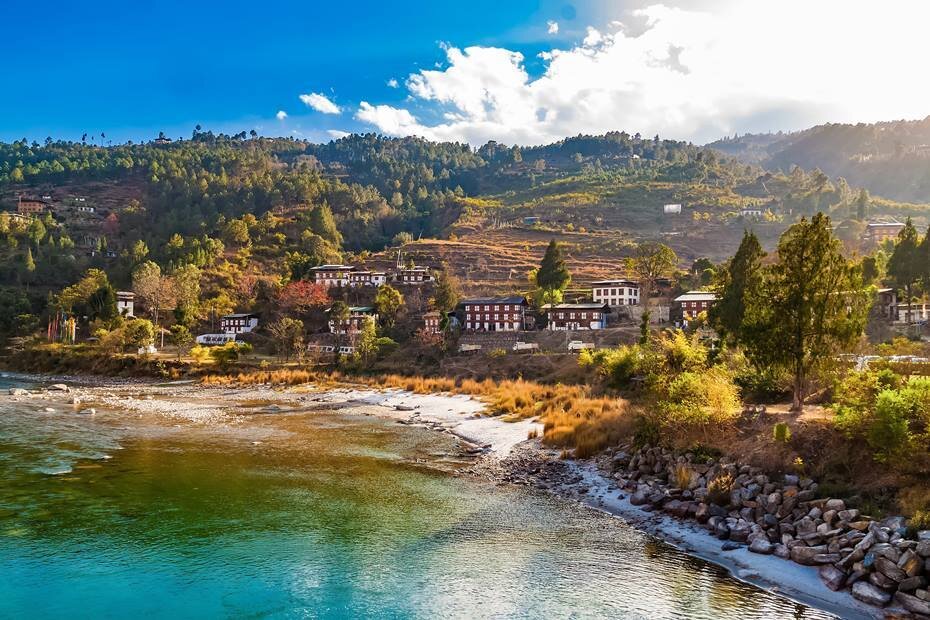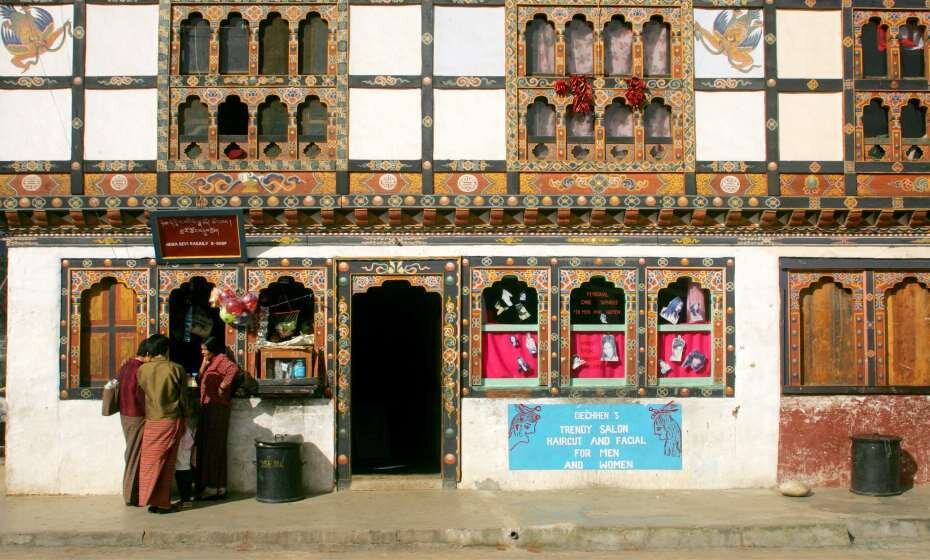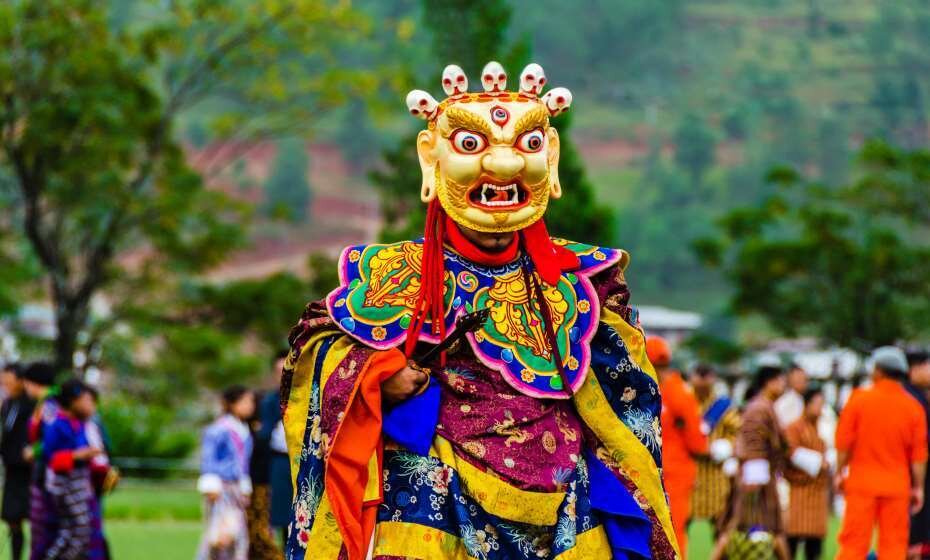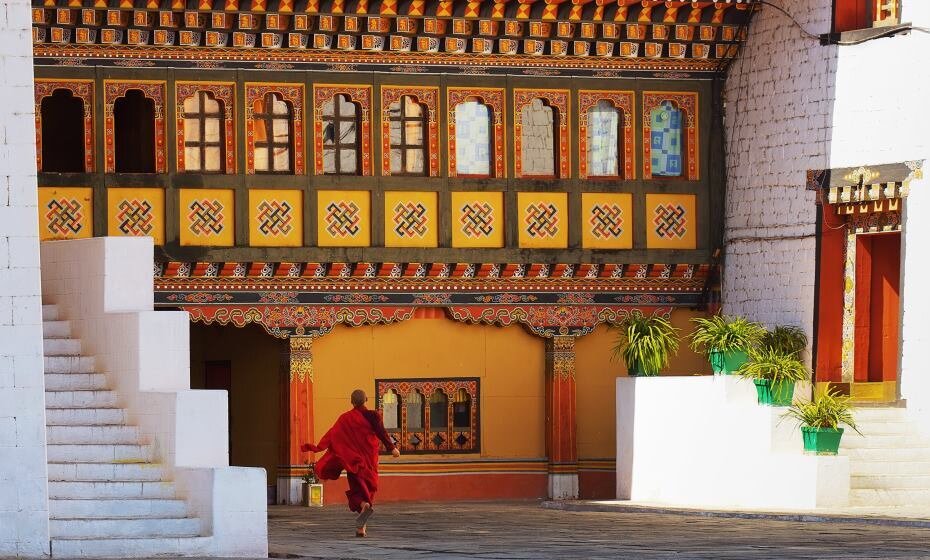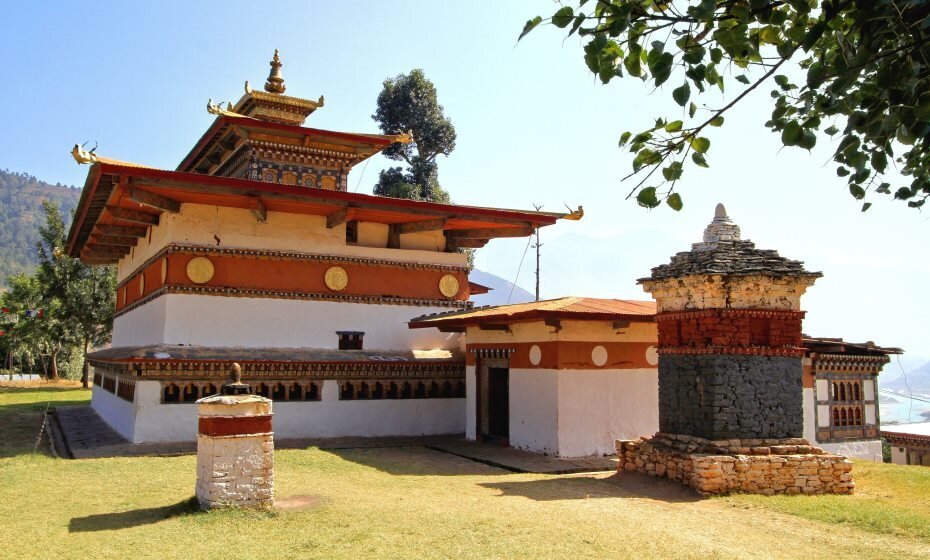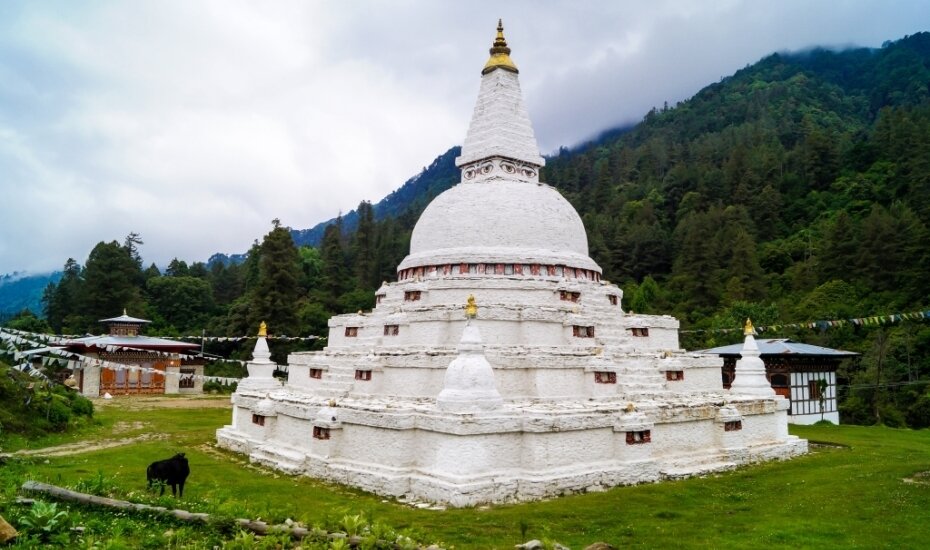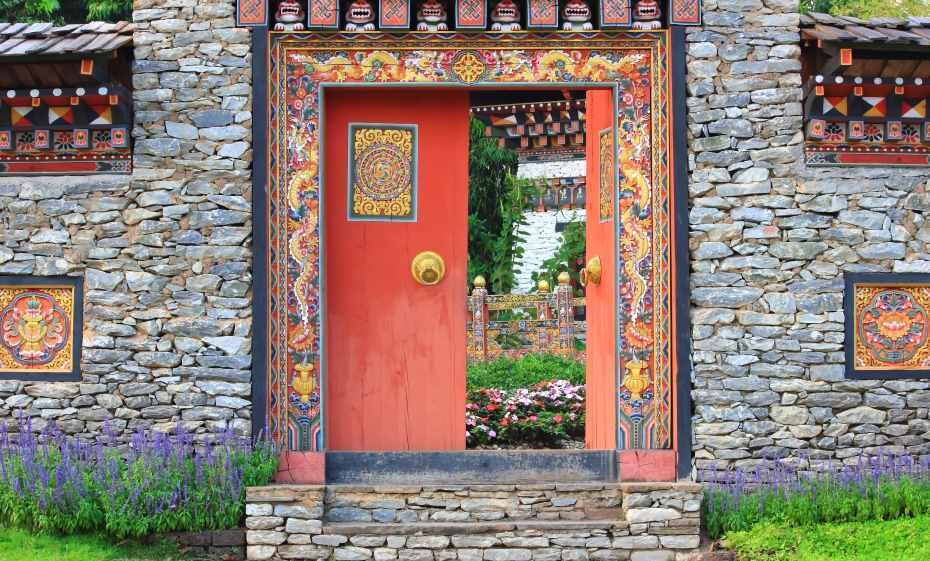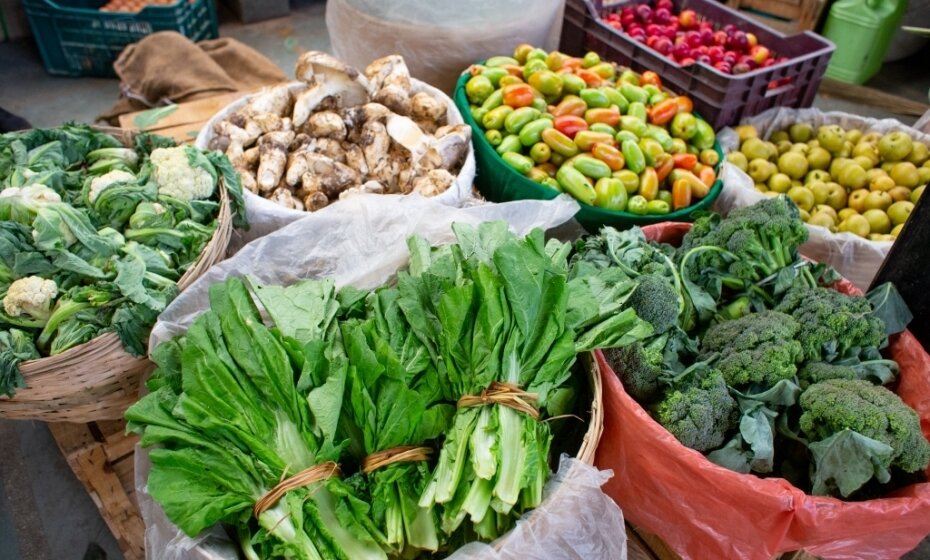 Iron Chain Bridge of Tamchog Lhakhang Monastery, Paro River, Bhutan
National Memorial Chhorten, Thimphu Bhutan
Buddha Dordenma, Thimphu, Bhutan
Bhutanese Women Turning Prayer Wheels, Trashigang, Bhutan
Traditional Dance and Colours, Bhutan
Lighting of Praying Candles in Zangdopelri Monastery, Thimphu, Bhutan
Monument with 108 Choten, Dochula Pass, Bhutan
Buddhism Prayer Wheels at Chimi Lhakang Monastery Punakha, Bhutan
Punakha Dzong, Punakha, Bhutan
Gangtey Village and Goemba Buddhist Monastery, Bhutan
Mountain Valley Landscape, Thimphu, Bhutan
Rinpung Dzong, Paro, Bhutan
Tiger's Nest Monastery, Paro Taktsang, Bhutan
Buddha Dordenma, Thimphu, Bhutan
Administrative Buildings & Monastry, Samdrup Jongkhar, Bhutan
Jakar Festival, Bumthang, Bhutan
Khamsum Yulley Namgyal Choeten, Bhutan
Hands of a Woman Weaving, Bhutan
Trongsa Dzong, Bumthang, Bhutan
Traditional Dance and Colours, Mongar, Bhutan
Trongsa Dzong, Bumthang, Bhutan
Novices Monk Vipassana Meditation at Front of Buddha Statue, Bhutan
Kyichu Lhakhang Temple, Paro, Bhutan
Mo Chhu River, Punakha, Bhutan
Thimphu Street Scene, Bhutan-
Traditional Monastery Festival, Wangdue, Bhutan
Paro Dzong, Buddhist Monastery and Fortress, Bhutan
Chimi Lakhang Temple, Buddhist monastery, Punakha District, Bhutan
Bhutan Style Door, Bhutan
Fresh Food Market, Thimphu, Bhutan