Hi, I'm Sally, a member of the Authentic India Tours team.
I took a whistle-stop trip to Kerala in September to visit some of the hotels we offer on our South India tours. I did have some time for sightseeing, so I thought I'd share my experiences.
Sally's Trip to Kerala – Flights
The longest flight I had managed before flying to India was 7 hours to New York, so I was a bit daunted by the 15-hour flight to Cochin. However, I needn't have worried. Choosing a split route meant that there was time to stretch my legs between flights, there was plenty of entertainment, and refreshments and I also managed a snooze or two! Being able to fly there from my local airport (Cardiff) was a massive bonus for me to not add too much travelling time on the way there, or especially on the way back when you're always so weary!
Cochin
I loved Cochin. After the initial introduction to the slightly bonkers traffic (think beeping horns and a very confident style of driving!) it was great to catch up on some sleep with a quick nap at The Xandari Harbour in Fort Kochi. In the evening, I thoroughly enjoyed the magical sunset cruise around the harbour to see the silhouetted Chinese fishing nets. I had seen photos of the famous pink skies and they were just as beautiful in real life.
The next day involved watching the fishermen in action, looking around the Dutch Palace, and seeing the public laundry complex in action, with rainbow rows of garments drying in the sun. Cochin and Mattancherry really are fascinating, with their broad mix of architectural styles and influences. The first day of my trip to Kerala concluded by watching a captivating Kathakali dance performance – dramatic storytelling with bold makeup and exaggerated facial expressions. An added bonus was arriving early to watch the performers putting their make-up on.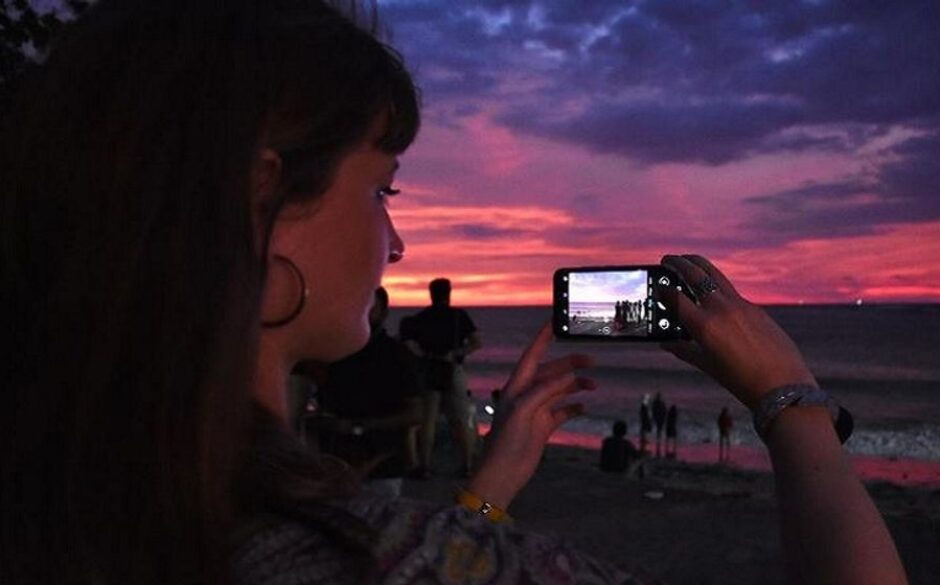 Munnar
After seeing so many photos of misty mountains before my trip to Kerala, I was really looking forward to visiting Munnar and it didn't disappoint! Spending a peaceful breakfast on the balcony of the hotel whilst gazing over a sea of trees peeking out through the mist was a highlight of my tour. The journey there was incredible too, watching villages pass by, seeing monkeys at the side of the road, and gradually winding up into the hills. Even a traffic jam as a result of a fallen log didn't deter my spirits, it was amazing to breathe in such pure air and gaze out at the world.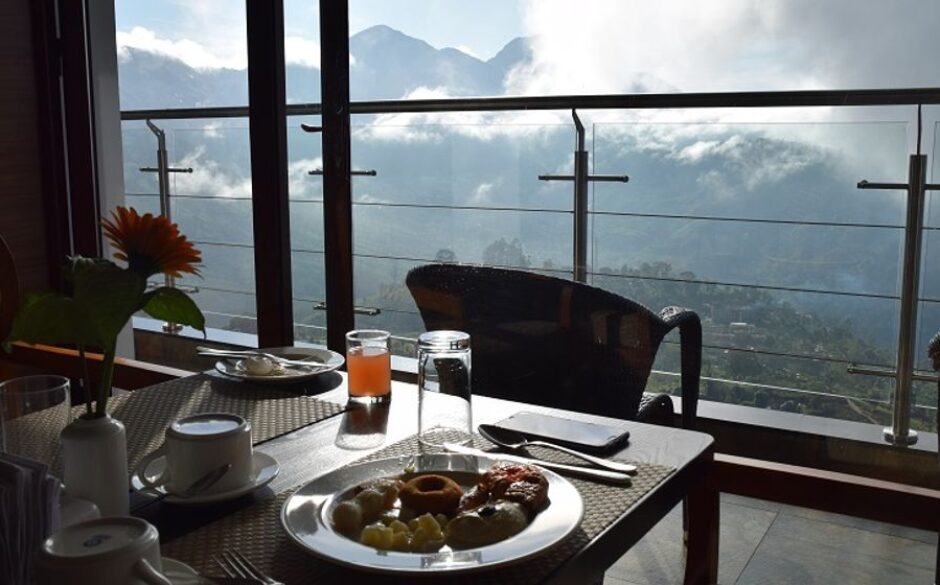 Periyar
Enjoying a morning gliding along the waters of Periyar National Park was pure bliss. From the boat, we could see bison, cormorants, deer and kingfishers. Sadly no elephants! The lake is so tranquil, I could have spent hours there. In the afternoon, I enjoyed learning about how various spices are grown on a plantation visit complete with the incredible accompanying aromas. This was the only time during my trip that I got bitten by bugs as I forgot to put on my repellent. Oops! Periyar itself has a range of fantastic hotels to choose from, many of them growing their own produce on-site and supporting the local community.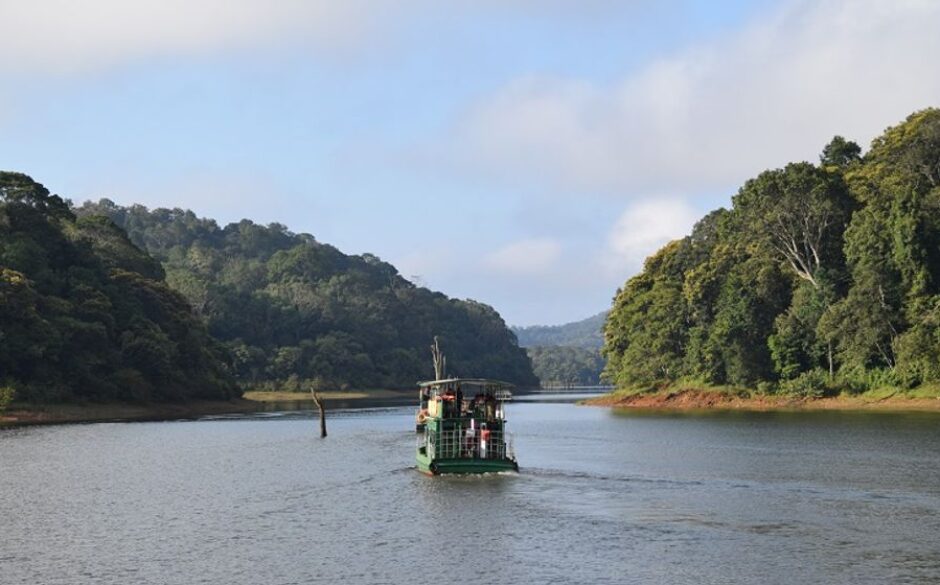 Kumarakom
The Village Life Experience in Kumarakom is not to be missed and was a real highlight of my trip to Kerala. It's inspiring and humbling to meet local villagers along the beautiful backwaters and learn about crafts and produce. I was absolutely terrible at making rope and only slightly better at weaving coconut leaves! We were rowed gently along on a small boat and could spot flashes of everyday life along the shore. It was sad to learn about how many traditional trades and skills are in danger of dying out, and how crucial they are to the villagers.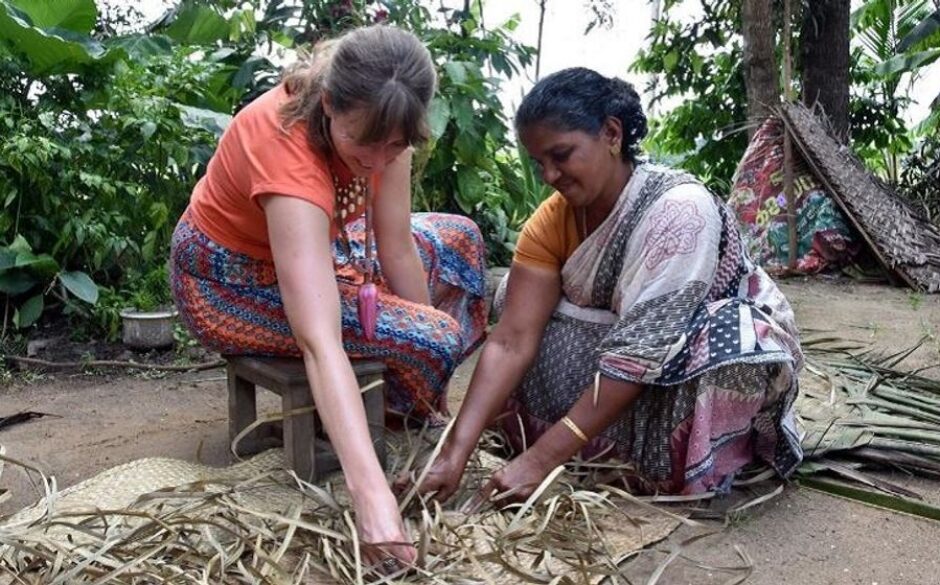 Travel Tips
Organise your suitcase! I had planned my outfits in advance, and it really saved time keeping everything together in my case.
Most restaurants asked how spicy I wanted my dish, so you can control how hot (or not) you want your meal. Choose hotels or restaurants with buffet options so you get to try lots of different food. The vegetarian dishes with organic vegetables were amazing.
I bought an Indian sim card for around £6 at the airport which meant I had a strong signal and plenty of data to use throughout my trip.
Visit your GP for advice on vaccinations before going to a chemist. I'm not sure I needed all the expensive jabs Boots sold me!
Have a wonderful time. Kerala is one of the few places I've immediately wanted to return to. It really is such a special place.
Sally's trip to Kerala included an adapted version of our Highlights of Kerala with Xandari Hotels tour. 
Be inspired by our Kerala tours