What to Pack for an Indian Holiday
It can be tricky deciding what to pack for an Indian holiday, especially if you're new to visiting the country. While it can be tempting to overpack, by streamlining your luggage it makes it easier to carry around, plus by taking a selection of lighter clothing layers, you're covered for every eventuality and can mix and match to your heart's content.
What to Pack for an Indian Holiday
With years of experience, we think we've cracked it when it comes to what to pack for an Indian holiday. Below are some tips which you may find helpful.
Clothing for an Indian holiday
Our first tip on what to pack for an Indian holiday is not to take too many clothes and save some room in your suitcase for all the wonderful bargains you may discover! Most hotels offer same-day laundry service so you can take advantage of this and travel more lightly.
During the day it is best to wear light, comfortable cotton or linens to help keep you cool. Long sleeves are a great option for beating the heat and leggings are a lightweight alternative to jeans. The evenings can sometimes be a little chilly, so a light cardigan or jumper is good to pack – this usually comes in handy on aeroplanes too!
Most hotels, including the more exclusive city centre hotels, do not insist on formal wear in restaurants, and smart casual is normally acceptable. And if your hotel has a swimming pool, don't forget your bathers!
To help with camouflage, neutral clothes are recommended for wildlife parks. Early morning game drives in open vehicles may also be chilly so layers of clothing are recommended. As the day heats up layers can be removed and sun cream applied.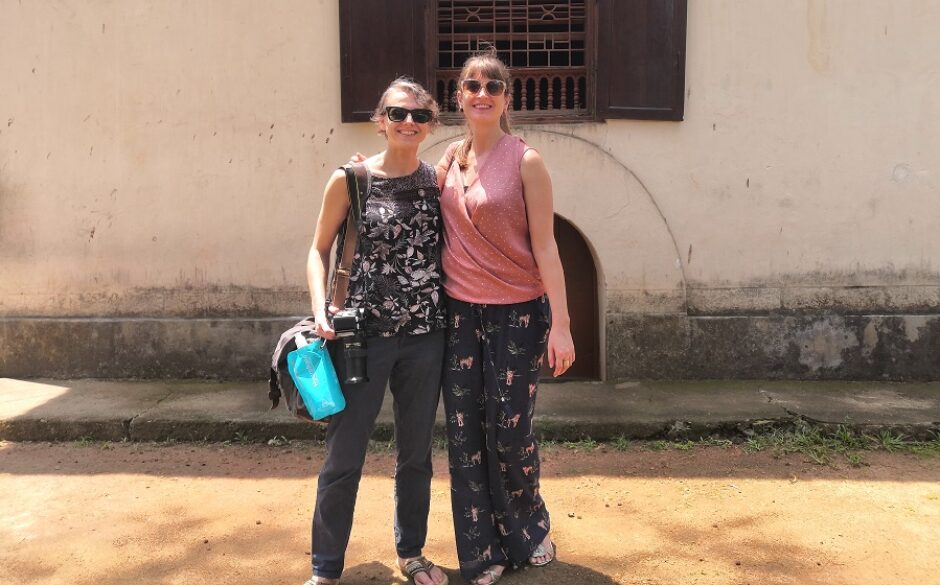 Covering up
At some monuments, temples or mosques, it is advisable to avoid sleeveless tops and shorts or short skirts. For women, a lightweight scarf can come in handy to cover the bare tops of arms (and also double as a layer in the evening). No leather is allowed in Jain temples.
With regard to mosquitoes, dark or brightly coloured clothing makes you more visible. Apart from being cooler, it is best to dress in white or light colours or shades such as khaki, beige, and olive as they do not attract insects as much. Covering up with loose, long-sleeved shirts and trousers will also help prevent bites.
We also recommend taking a good pair of sunglasses and keeping a sun-hat handy. And if you're visiting in monsoon season you'll need a rain mac!
Footwear for an Indian holiday
Choosing the right footwear when you're deciding what to pack for an Indian holiday can make all the difference. Trainers or a pair of good ventilated walking shoes are perfect if you're visiting sites or exploring cities. We suggest keeping your open-toed sandals for the beach and for evening meals as they let in dust and small stones.
You may also be asked to remove your shoes whilst visiting temples, so a spare pair of socks is always useful.
Hotel floors may not be carpeted, particularly in heritage hotels and jungle lodges, so we advise taking some slippers or flip flops.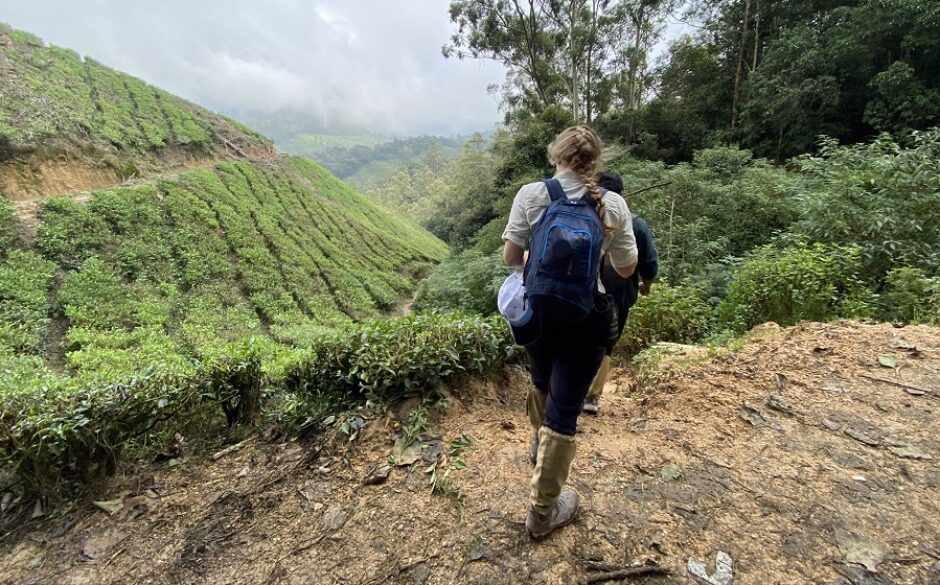 Technology and electricals
Alongside a camera, the following device accessories are handy tips regarding what to pack for an Indian holiday.
International Travel Adapter
In India you'll find C, D and M-type plugs, so to cover all bases, buy an international travel adaptor which will also be handy for any future holidays.
Phone sim tray opener
The best way to stay connected in India is to buy a local sim card, but you'll need a sim card tool to change this. However, a paperclip will do the job too!
Phone charger
As well as your standard phone charger, a power bank or portable charger is a handy tip so you don't miss out on any photo opportunities.
Medicines and toiletries for an Indian tour
The following are handy ideas when it comes to what to pack for an Indian holiday, as well as any prescription medication and your usual toiletries.
Vaccinations and Antimalarials
Visit your doctor before travelling to see which vaccinations are required for your trip. They will also be able to advise on antimalarials if you are at risk during your visit.
Mosquito bite repellent, plug in and bite cream
Taking steps to prevent bites in the first place is one of our top tips! Use spray repellent and plug-ins to keep bugs at bay, and pack soothing bite cream if you do get unlucky. Some hotels offer mosquito nets – you can also give these a spray with your repellent as an extra measure.
Hand sanitiser
This is a great idea if you're unable to wash your hands for any reason, especially before eating.
Diarrhoea kit
Just in case you experience a bad stomach, pack rehydrate sachets and diarrhoea relief medicine. The risk of a 'Delhi belly' is higher with food from street vendors than from restaurant meals.
Sun cream
It can get super hot in some regions of India, so pack plenty of sun cream.
Toilet paper
Carry a spare roll on your travels as many public toilets don't have toilet paper, as the traditional way is to use the shower attachment provided.
Toiletries
Many of the larger hotels will provide shampoo, conditioner, shower gel, etc, but pack some small travel toiletries for any remote accommodation or if you just prefer them!
Vicks Vaporub
This is an interesting tip that will help if you aren't keen on the potent odours in congested areas with poor air quality. Smear a tiny patch under your nose.
Documents for an Indian tour
Passport and Indian Visa
Keep these handy when you're travelling. Information on visas for visiting India is available here. Make sure your passport is up to date.
Copy of your travel insurance
Bring a copy with you in case you need it. When taking out travel insurance, check for any activities that need to be covered, including trekking, snorkelling and surfing.
Driving licence and international driving permit
To drive a car or moped, you will need your driving licence as well as an international driving permit. In the UK, you can get this from the Post Office.
Covid 19
Check with your flight operator if they have any guidelines. You will need to submit a self-declaration form on the online Air Suvidha portal before your scheduled travel. A COVID-19 vaccination certificate can be uploaded in place of a negative COVID-19 RT-PCR report. Currently, the only requirement on arrival is to self-monitor for 14 days. You may be subject to thermal screening and random testing on arrival at an airport and if you test positive, may have to quarantine.
Other useful items to pack
Books/Kindle
Ear plugs
Travel pillow
Binoculars
Refillable water bottle/coffee cup
We hope you've found this guide to what to pack for an Indian holiday useful. Why not find out about essential information for our tours and the best time to visit India?