Visiting South India in January
Although January is one of the colder months in India, the winter months are perfect to explore and enjoy the beauty of south India, with minimum temperatures ranging between 22-30 degrees celsius. From festivals to boat tours, wildlife to architecture, South India has something for anyone thinking of a holiday early in the year. We show you our handy guide to South India in January.
Nationwide
Republic Day is celebrated throughout India on 26th January, marking the founding of the Republic of India in 1950. Many banks, stores and business close as streets are filled with parades, children receive sweets or small toys and the history and culture of India is celebrated.
Kerala in January
January is one of the best times to visit Kerala, whether you want to join in any of the unique cultural festivities or simply enjoy the peace and quiet of the stunning scenery. Cruise the backwaters, shop for spices explore tea plantations or watch wildlife in this state packed full of culture.
The ten-day Adoor Gajamela festival attracts huge crowds and includes many cultural programmes and symbolic dances. A highlight is the parade of 9 mighty tusker elephants dressed in special ceremonial decorations.
Music lovers will adore Swathi Sangeetholsavam, a seven-day music festival set in the grounds of the magnificent Kuthiramalika Palace in Thiruvanathapuram.
The Kerala Tourism curated Vasantholsavam brings together flower shows, agricultural produce, rare herbs and plants and food festivals, running for ten days in the splendorous surroundings of Kanakakkunnu Palace.
Other festivals:
Kanjiramattom Nercha – a celebration of the Kodikuthu festival held in the Kanjiramattom Mosque
Nishagandhi Festival – a week-long celebration of dance in Thiruvananthapuram
Athirampuzha Perunnal – a commemoration on Kottayam of the feast of St Sebastian
Arthunkal Perunnal – a ten-day feast held in Alappuzha
Thaipooyam Mahotsavam – a religious celebration held at the Koorkancherry Sree Maheswara Temple.
Suggested tours: Kerala Holidays and Tours.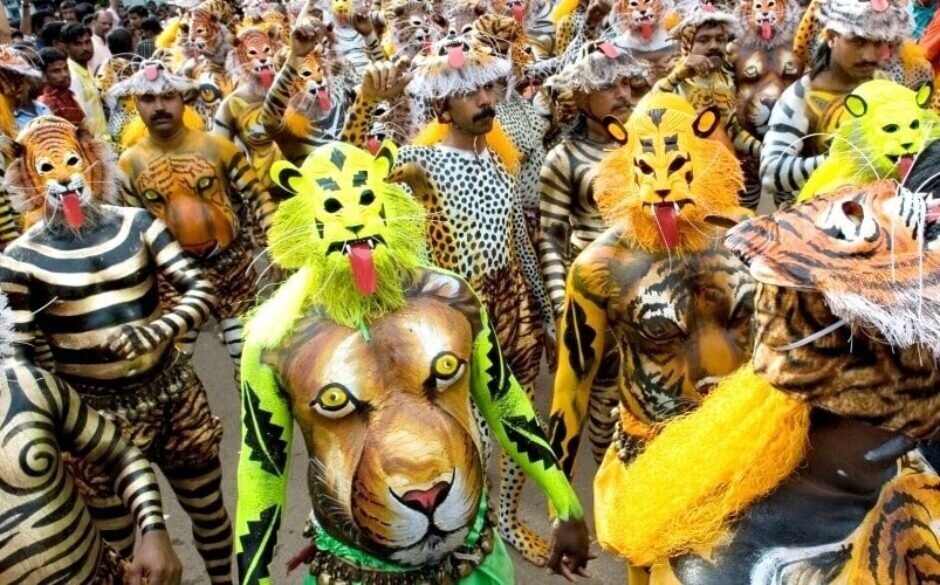 Tamil Nadu in January
Tamil Nadu is a history and culture lover's paradise. Discover the temple town of Madurai, the Great Living Chola Temples in Tanjore & Darasuram, and the Ancient Group of Monuments at Mahabalipuram. There are many festivals to experience during January, making it the perfect time to visit.
Pongal takes place throughout the state and is a four-day harvest festival similar to thanksgiving in America and dedicated to the sun god. Don't miss the chance to try the traditional Pongal dish made of rice, milk, cardamom, raisins, green gram (split) and cashew nuts cooked on a porch or in a courtyard.
The Float Festival in Madurai features huge processions from the Meenakshi temple, the chanting of mantras and the sumptuous smell of crisp vada (savoury snacks) and dosa (a type of pancake) filling the air.
Get in a spin at the Mamallapuram Dance Festival, a four-week long extravaganza showcasing magical Indian classical dances and art forms, set against a background of rock sculptures.
Suggest tour: Enchanting Tamil Nadu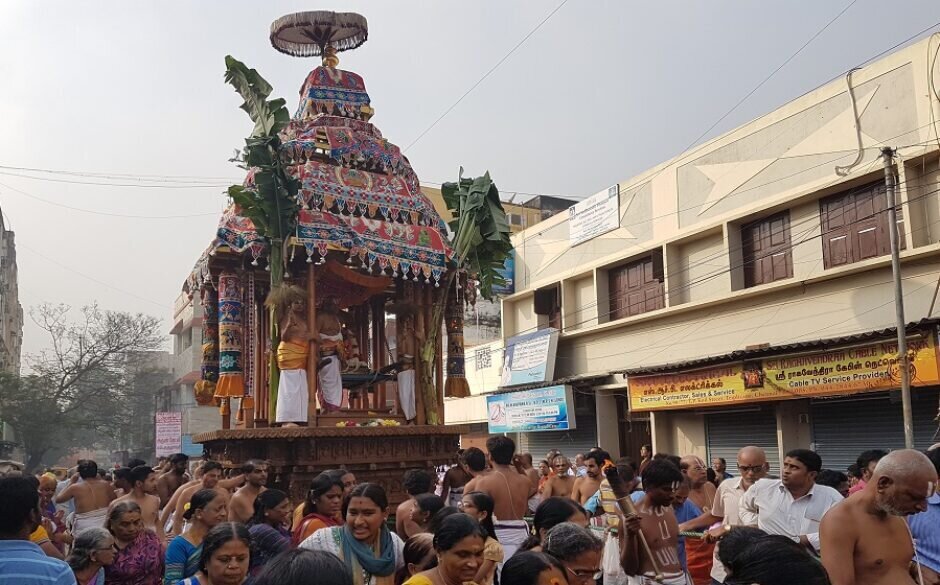 Goa in January
Goa is the perfect winter destination, with over 100km of beautiful palm-fringed beaches and plentiful sites of interest including the former Portuguese colony. Sample unique cuisine, pick up a souvenir in a street market, be wowed by wondrous waterfalls and visit lush jungle and spice plantations.
January brings the Goa Lokotsav folk festival, attracting artisans from all over India together to showcase and sell their crafts such as furniture, woodcraft, pottery, homemade pickles and soaps. By night, there are music and dance performances and food stalls serving up delicacies from around India.
Suggested tour: Wonders of Karnataka Tour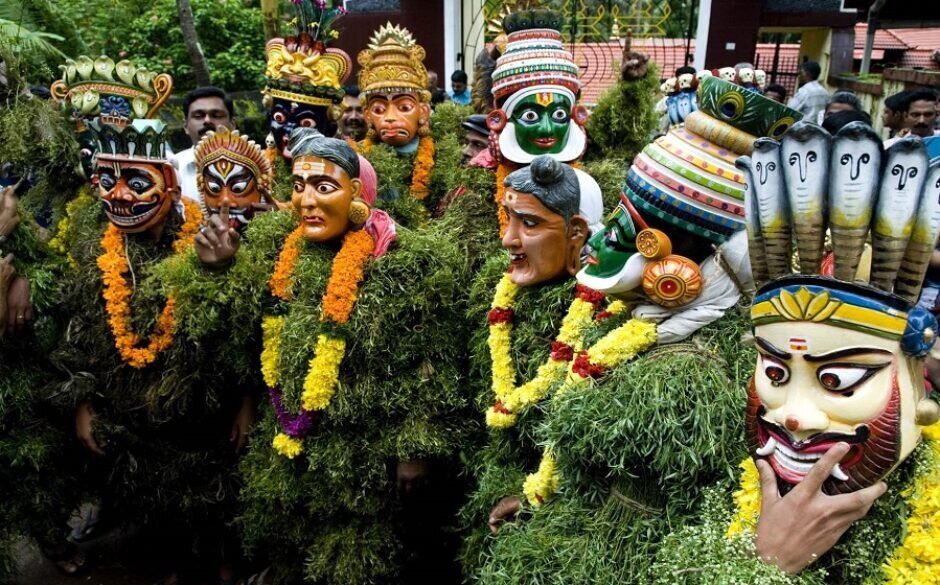 If you would like more information about visiting South India in January, please get in touch – we can help create the perfect tour for you.
Some of our favourite South India tours