A guide to South Indian Festivals
All year round, South India plays host to a variety of celebrations and events. These explosions of colour and culture include extravagant parades featuring lustrously decorated sculptures and elephants, traditional and modern music and dancing, sacred rituals, snake boat racing and even people jumping into wells! For a more chilled out time, there are well-being, yoga and walking festivals.
Joining in the fun of a festival is a great way to be part of community celebrations and will create magical holiday memories, not to mention some fantastic photo opportunities!
Our guide to festivals in South India gives you a quick overview of what's going on and where. Please note that many festivals take place over several months, so this list is organised by the starting month, and dates may change from year to year.
Spring Indian festivals
Summer festivals / Autumn festivals / Winter festivals

March 
Maha Shivratri (temples throughout India)
'The Great Night of Shiva' commemorates the deity's Tandava dance representing creation, preservation, and destruction.
Angalamman Festival (Karnataka)
Followers dress to imitate the fierce Goddess Angalamman, with the occasional piercing of lemons on their stomachs to honour her!
Chettikulangara Bharani (Kerala)
A temple festival in honour of Goddess Bhagavathy, with the procession of lustrously decorated sculptures ('Kettukazhcha') being a highlight.
Painkuni Festival (Kerala)
A ten-day festival where you'll see enormous fibreglass statues of the five sons of Pandu from the Hindu epic Mahabharata being paraded.
Othara Patayani (Kerala)
A folk art festival celebrating goddesses at Bhadrakali temples with dance, percussion and mythical creatures.
Arattupuzha Pooram (Kerala)
A highlight of this ancient temple festival is the parade of elephants carrying colourful silk parasols.
Holi (throughout India)
A mostly northern festival where coloured water and powder is thrown at anyone and anything to celebrate the beginning of spring.
Shigmo (Goa)
The Goan equivalent of Holi features a martial arts horse dance, along with brightly coloured decorations and parades, music and dancing.
Malanada Kettukazcha (Kerala)
A temple festival where you'll see enormous ornate structures, paraded on shoulders or chariots, with percussion accompaniment.
Thirunakkara Arattu (Kerala)
A temple festival featuring decorated elephants, traditional Kathakali dancers, and performances of the Mayilattom (peacock dance).
Karaga (March/April – Karnataka)
A nine-day event commemorating Hindu mythology with spectacular processions and rituals.

April
Nemmara Vallangi Vela (Kerala)
A competition between villages for the best display of traditional art and percussion performances, following the paddy harvest.
Attuvela Mahotsavam (Kerala)
A water festival where a parade of illuminated canoes transports enormous temple replicas accompanied by gentle percussion music.
Kodungalloor Bharani (Kerala)
A quirky festival, where oracles pour into the temple with swords, while followers throw offerings over the roof and hit the rafters with sticks!
Chithirai Thiruvizha (April – Madurai)
Officially the world's longest festival, a cultural and social spectacular attracting thousands of visitors each year.
Ram Navami (Tamil Nadu)
A celebration of the birth of Lord Ram, the seventh incarnation of Lord Vishnu.
Kadammanitta Patayani (Kerala)
Performers wear huge masks of various birds and creatures, accompanied by drums and music to portray the ancient art form of Patayani.
Thrissur Pooram (April/May – Kerala)
A festival honouring Shiva, with craft exhibitions, processions and fireworks.
May
Ramadan
To mark the ninth month of the Islamic calendar, Ramadan involves thirty days of fasting from dawn until dusk.
Eid al-Fitr
The end of Ramadan is celebrated with three days of festivities including prayers, gift-giving and shopping.
Ooty Summer Festival
Take the Nilgiri Mountain Railway toy train to Ooty for the Spice Show, Vegetable Show, Rose Show Fruit Show and the famous Flower Show.
Thrissur Pooram
Kerala's largest temple festival involves a multitude of musicians, colourfully adorned elephants, fireworks and drum concerts.
Summer festivals
Spring festivals / Autumn festivals / Winter festivals / Back to top
June
Kottiyoor Utsavam
A 28-day festival taking place at the Akkare Kottiyoor and Ikkare Kottiyoor temples deep in the dense forest.
Sao Joao Feast of St John the Baptist (Goa)
Alongside boat races, singing and dancing, you'll see men retrieving bottles of feni alcohol by jumping into wells!
Feasts of Saint Peter and Saint Paul (Goa)
Local fishing communities perform songs and plays whilst sailing up the river to celebrate the monsoon.

July
Hemis Festival (Kerala)
An elephant feeding ritual to please Lord Ganesh, where followers feed elephants delicacies such as jaggery and sugarcane leaves.
Champakulam Boat Race (Kerala)
This boat race has taken place for hundreds of years, and is preceded by a procession with decorated boats and performing art.
Nishagandhi Monsoon Music Festival
This new festival established in 2018 by Kerala Tourism attracts musicians and dancers from across India.

August
Independence Day
To mark the anniversary of India's independence from Britain, this public holiday on 15th August includes parades and flag-hoisting ceremonies.
Onam Festival (Kerala)
The national festival of Kerala with snake boat races, marching elephants, floral carpets and the nine-course 'Sadya' feast served on plantain leaves.
Athachamayam Tripunithura (Kerala)
This colourful start to the Onam Festival features a parade with traditional art, music, and decorated floats and elephants.
Eid al-Adha
Goats are slaughtered and shared around the community to commemorate Ibrahim's willing to sacrifice his son to God.
Nag Panchami
Snakes are dug out, collected and carried in a procession by dancing villagers to the temple. If you're not a fan of serpents, give this one a misssssss!
Covelong Point Surf, Music and Yoga Festival (Kovalam, Tamil Nadu)
A blend of a national level surfing competition with complementary therapies, organic food and music.
Madras Week
Food festivals, heritage walks, bike tours and photography exhibitions are part of this commemoration of the founding of the city of Madras (now Chennai).
Bonderam Festival (Goa)
A traditional flag festival involving a parade, carnival, and mock battles to represent village property disputes of yesteryear.
Raksha Bandhan (all over India)
Siblings and friends exchange beautifully crafted and decorated thread (rakhis), gifts and sweets as a sign of love and protection.
Payippad Snake Boat Race (Kerala)
One of the largest and oldest snake boat races in Kerala to mark the installation of the idol at the local temple.
Aranmula Boat Race (Kerala)
Part of the Onam festival, this event celebrates Lord Krishna's crossing of the river and the transporting of offerings on snake boats.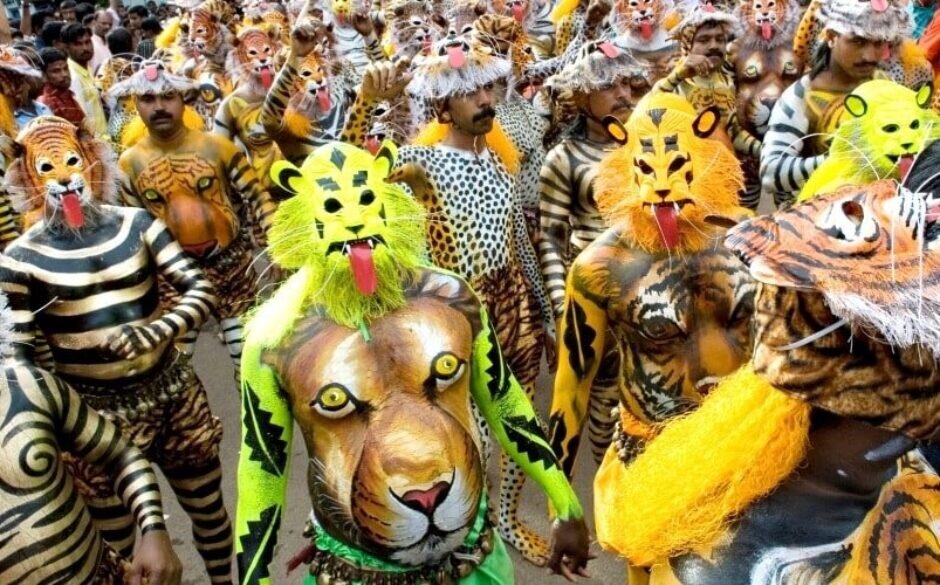 Autumn festivals
Spring festivals / Summer festivals / Winter festivals / Back to top
September
Mysore Dasara (Karnataka)
This event marks the victory of good over evil and sees the Mysore Palace spectacularly illuminated with around 100,000 bulbs.
Navaratri
Leading up to Dussehra, this festival of nine lights celebrates all the incarnations of the goddess Durga.
Ganesh Chaturthi
Decorative statues of the elephant-headed god Ganesh Chaturthi are displayed and paraded, before being cast into rivers, lakes or the sea.
Neelamperoor Padayani (Kerala)
Giant swan effigies parading down the streets mark the end of 16 nights of folk rituals at this impressive temple festival.

October
Gandhi Jayanti
A solemn celebration of the birth of Mohandas Ghandi, celebrated as a national holiday.
Dussehra
Celebrating Hindu god Rama's victory over demon king Ravana, the colourful Dussehra is popular in Mysore, where you'll find one of India's most impressive parades.
Diwali
The Festival of Lights is celebrated by Hindus for five days, to lead Lord Rama home from exile using fireworks, gifts, colourful rangoli drawings and hanging lanterns.
Eid-Milad-un-Nabi
This Islamic festival celebrates the birth of the Prophet Mohammed with prayers and processions.

November
Mannarasala Ayilyam (Kerala)
The numerous snake idols from the Mannarasala Sree Nagaraka Temple (Snake Temple) are paraded to their ancestral home.
Hampi Utsav (Karnataka)
Dance, music, drama and a sound and light show weave around the ruins at Hampi in this cultural extravaganza.
Nanak Jayantii
This three-day celebration of prayer, devotional singing (kirtan) and processions celebrates the birth of the founder of Sikhism, Guru Nanak.
The International Film Festival of India (Goa)
This massive movie event involves premieres, parties and film screenings, and attracts Bollywood's brightest stars.
Winter Indian festivals
Spring festivals / Summer festivals /  / Back to top
December
Echoes of Earth (Bangalore)
Workshops, performances, and installations crafted from recycled materials feature at this ecologically-crafted festival promoting sustainable living,
Feast of Francis Xavier (Old Goa)
With a morning mass attracting people from around the world, this festival celebrates the life of famous Christian missionary Saint Francis Xavier.
Karthikai Deepam (Tamil Nadu)
Crowds of pilgrims head to Tiruvannamalai for the full moon, to celebrate the fiery apparition of Shiva on the top of Mount Arunachala.
Perumthitta Tharavad Kottamkuzhy Theyyam (Kerala)
A ten-day festival of ritual dance celebrating ancestral, divine or mythological, divine spirits.
The Kochi-Muzhiris Biennale (Kerala)
This huge contemporary arts festival and exhibition takes place across galleries, heritage buildings and public spaces.
Maargazhi Music and Dance Festival (Chennai)
With over a thousand performances, this month-long festival includes arts, dance and classical music.
Christmas Day
Christmas festivities are especially popular in Kerala and Goa, with yuletide decorations, festive food, music and special religious services.

January
Mamallapuram Indian Dance Festival (Tamil Nadu)
Set against stunning rock sculptures, this festival celebrates classical and folk dance from throughout India.
Swathi Sangeetholsavam (Kerala)
A week-long festival dedicated to the 400+ compositions of Maharaja Swathi Thirunal in Carnatic and Hindustani music.
Mylapore Festival (Tamil Nadu)
A four day celebration of classical music and dance, crafts, folk art, heritage walks, exhibitions and street food.
SunSplash (Goa)
Get your chilled out groove on listening to reggae music performed on three stages right by the beach.
Ernakulathappan Uthsavom (Kerala)
During this busy festival, the temple god is paraded and bathed, flags are hoisted, elephants are decorated and bright fireworks fill the sky.
Tamil Nadu International Balloon Festival
A festival to celebrate the growing popularity of air ballooning in India, with added music entertainment.  
Pongal (Tamil Nadu)
A four-day harvest festival similar to thanksgiving in America. The star attraction is the boiled milk and rice dish, Pongal, prepared on the second day.
Adoor Gajamela (Kerala)
A ten-day festival featuring numerous events culminating in a procession of decorated elephants.
Thaipusam (Tamil Nadu)/Thaipooyam Mahotsavam (Kerala)
Festivals dedicated to the son of Lord Shiva and Parvati, with parades and dancing.
Float Festival (Madurai)
Enormous processions from the Meenakshi temple are accompanied by the chanting of mantras and the smell of deliciously crisp vada and dosa.
Saraswati
On the 'fifth day of spring', Hindus dress in yellow and place educational objects in front of idols of the goddess of learning Saraswati to receive her blessing.

February
Pondicherry Heritage Festival (Tamil Nadu)
Originally created to celebrate the town's architecture, this festival now includes diverse traditions and cultural practices.
India Heritage Walk Festival (across India)
Free walks around cities across India centered around sustainability, gender-related issues and heritage give an alternative view of India.
Sur Jahan World Peace Music Festival (Goa)
A celebration of Sufi – music used as accompaniment for transcending from the physical to the spiritual realm.
SulaFest (Maharashtra)
One of India's best boutique music festivals involving three wine-fuelled days at Sula Vineyards
Pariyanampetta Pooram (Kerala)
Shadow puppets, folk arts, colourful drawings of goddesses and a procession of decorated elephants combine in this 7-day event.
Ezhara Ponnana (Kerala)
Golden elephants march the streets to the sound of traditional music, representing an offering to the deity.
Machattu Mamangam Festival (Kerala)
By day, watch the parade of decorated horse effigies to the temple deity and by night you can see elephants march to percussion beats.
Chinakkathoor Pooram (Kerala)
The colourful procession featuring decorated elephants on the last day of the festival is not to be missed!
Attukal Pongala (Kerala)
A world record-breaking gathering of women for a religious activity involves the cooking of an offering for the goddess Attukalama.
Maha Shivaratri
A day of Hindu fasting recalling the cosmic victory dance (tandava) of Lord Shiva.
Carnival in Goa
This four-day party celebrating the start of Lent involves elaborate parades, street parties and concerts.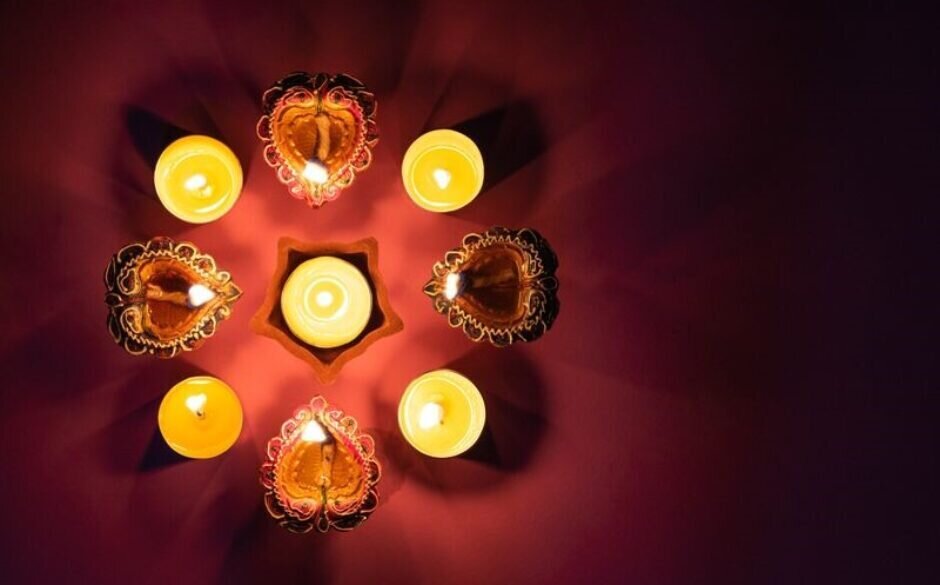 We hope you've found our guide to South Indian festivals useful? If you're a fan of festivals, check out our Onam Festival Tour, or contact us to arrange your own bespoke festival-filled holiday.
Be inspired by our South India tours