12 Fascinating Facts about Karnataka
The sprawling Southern Indian state of Karnataka really has it all. Here you will find everything from ancient temples and world heritage sites to 280 km of gorgeous coastline, lush green coffee plantations and national parks, as well as the cosmopolitan, chic city of Bangalore. If that's not enough to tempt you to visit, there are many fascinating facts about Karnataka just waiting to be explored.
A nature lover's paradise
The first in our list of fascinating facts about Karnataka is that it's a dream destination for nature lovers. As well as 18 Wildlife Sanctuaries and 9 bird sanctuaries, Karnataka has five National Parks that are home to a wide variety of flora and fauna.
Declared a tiger reserve in 1974, Bandipur National Park is a former royal hunting ground and home to a multitude of native animals including around 75 tigers, 3,000 Indian elephants, antelopes, gaurs (bison) and spotted deer.
Nagarhole National Park closely resembles a natural jungle where you can see its inhabitants roaming freely amongst dense forests, hills, streams, valleys and waterfalls. Look out for tigers, elephants, gaur, Indian leopards, sloth bears and striped hyenas.
Bannerghatta National Park is a beautiful spot in the foothills of the Anekal range that encompasses an elephant corridor and sanctuary, along with a Butterfly Park. Other inhabitants include Bengal Tigers, white tigers, lions, spotted deer and zebra.
Located in the beautiful Western Ghats, Kudremukh National Park contains lush green forests, scenic waterfalls and natural pools. Animals you may spot include the Malabar giant squirrel, lion-tailed macaque, common langur, leopards, tigers and sloth bears.
Formerly known as Anshi National Park, Kali Tiger Reserve is the only park in Asia where you can see the black panther in its natural habitat. On a safari tour you might see Indian Bison, King cobras, rat snakes, pythons, Malabar hornbills, and yellow-footed pigeons.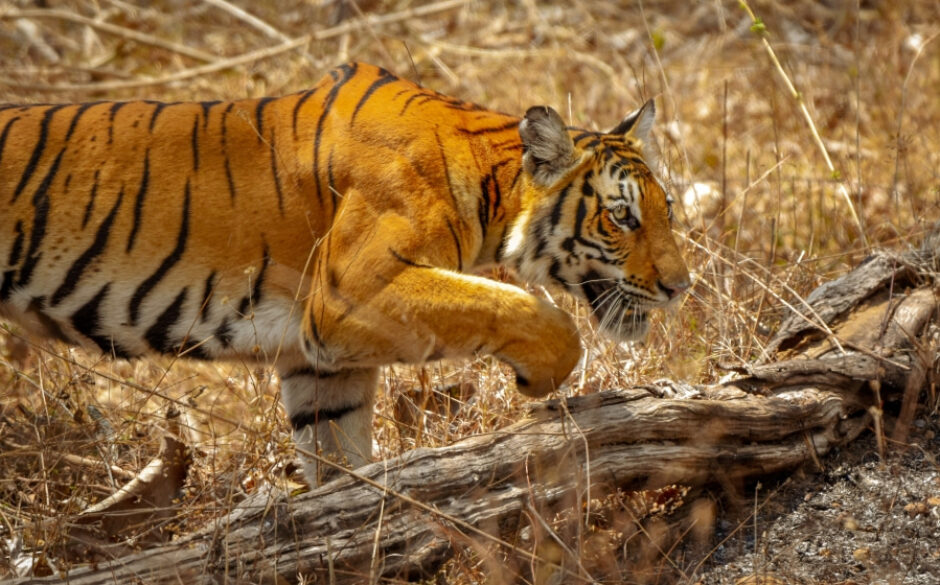 Intriguing World Heritage Sites
Karnataka is home to two UNESCO World Heritage Sites that are both well worthy of inclusion in our list of fascinating facts about Karnataka.
Group of Monuments at Hampi
The ancient ruins and temples of Hampi are surrounded by paddy fields, banana plantations and surreal hillsides littered with large, rust-coloured boulders. One of the most intriguing is the 7th-century Virupaksha Temple with its tower of hand-carved statues and intricate pillars. Monkeys line the 570 steps to the top of Hanuman Temple and the Elephant Stable is now a venue for musical performances.
Don't be fooled by the plain appearance of the Queen's Bath – inside you'll find stunning arched corridors and decorative balconies.
Time your visit during the three-day Hampi Utsav festival that takes place at Virupaksha Temple in January. This cultural extravaganza features processions, dance, music, drama and a light and sound show that weaves around the ruins.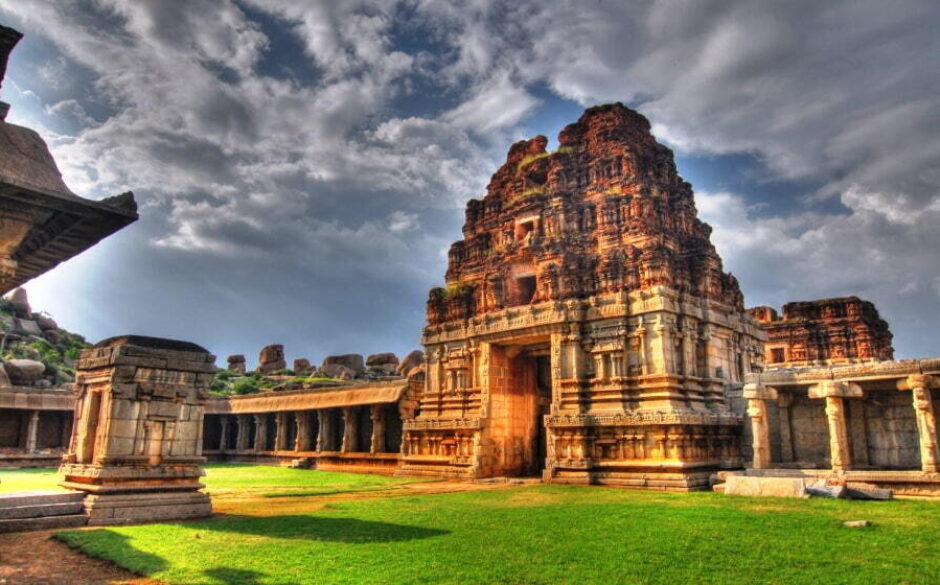 Group of Monuments at Pattadakal
If you love stepping back in time, Pattadakal is not to be missed. Described by UNESCO as "a harmonious blend of architectural forms from northern and southern India" the site is home to nine Hindu temples and a Jain sanctuary, all built from the surrounding sandstone.
Built in the 7th and 8th centuries, there are plenty of temples to explore. The largest and most sophisticated is Virupaksha, dating back to around 740 with friezes depicting wrestling, yoga and a trapped elephant, and inscriptions detailing the society and culture of 8th-century India.
Full of beans
South India as a whole is carpeted in vibrant green coffee plantations, but it's Karnataka that produces the largest amount of coffee in India – another of our fascinating facts about Karnataka.
The first plantation was cultivated in Chikmagaluru, known as 'The Land of Coffee' centuries ago, and together with Kodagu and Hassan, these three districts produce a range of coffee with the two most popular varieties being Arabica and Robusta.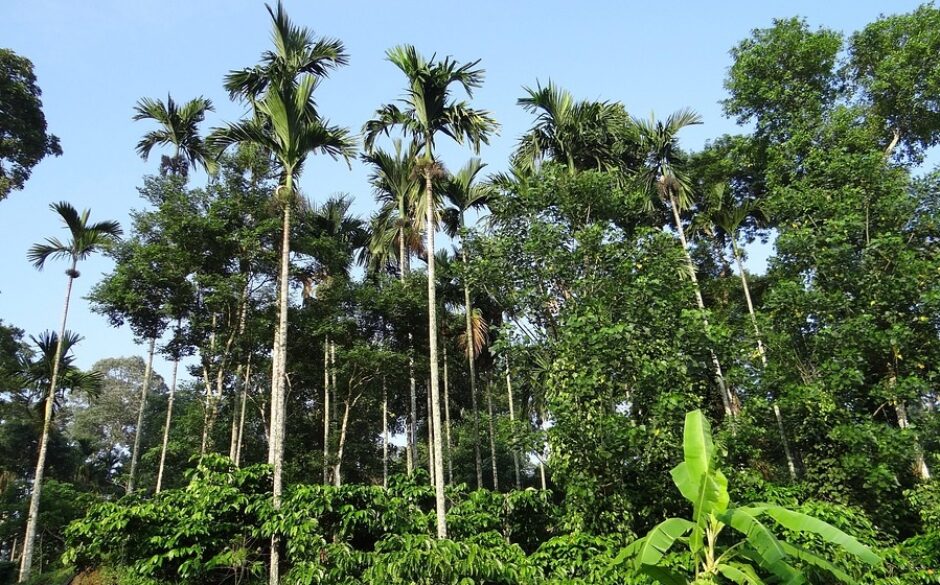 Divine wine
When you think of wine-producing countries, India might not be top of your list. However, you might be surprised to learn that Karnataka boasts a great range of world-class wines from 17 wineries located across the state that produce sparkling wine, fruity wines and barrel-matured reserve wines.
Grover Zampa is one of the original vineyards in Bengaluru and the first to use an optical sorting machine that makes light work of separating the best grapes for fermentation. As well as learning about winemaking, you can take part in grape-stomping at Kādu and the vineyard gives a portion of the proceeds towards tiger conservation in Karnataka for every bottle sold. India's first female-owned boutique vineyard SDU Winery hosts exclusive wine-tasting dinners and private events.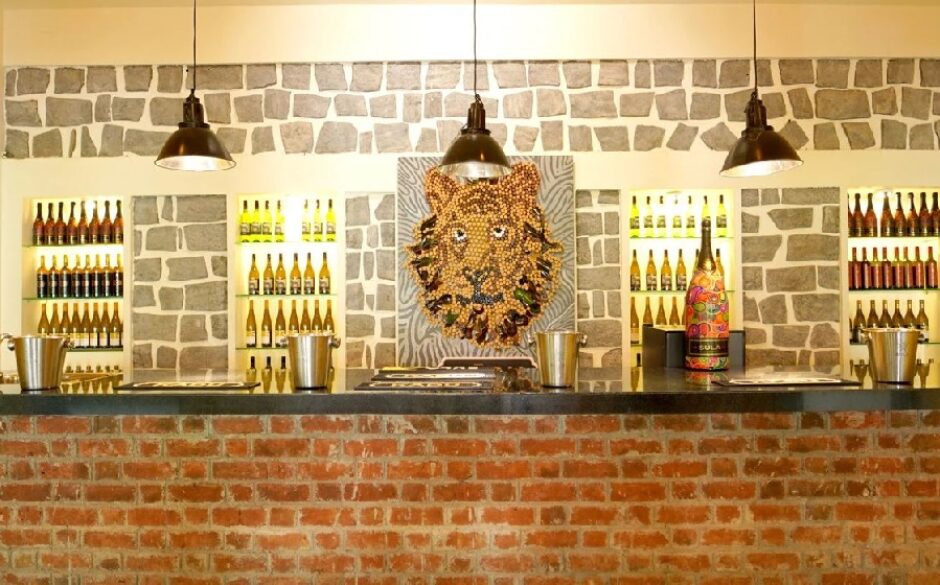 Quirky restaurants and bars
Some fascinating facts about Karnataka for food and drink lovers! If you like your food with a seafaring twist, then India's largest pirate-themed restaurant The Black Pearl, Koramangala is the perfect choice with hearty buffet food, live music and nautical accents. Or why not sit back and relax while your food is served by robots equipped with face recognition at the Robot Restaurant in Bangalore?
The Double Barrel Brewpub is the only themed pub in Mysore with wild western movie vibes and contains a microbrewery offering six distinct beer varieties. For something really different, the Tipsy Bull in Bangalore operates with stock trading, resulting in fluctuating drink prices.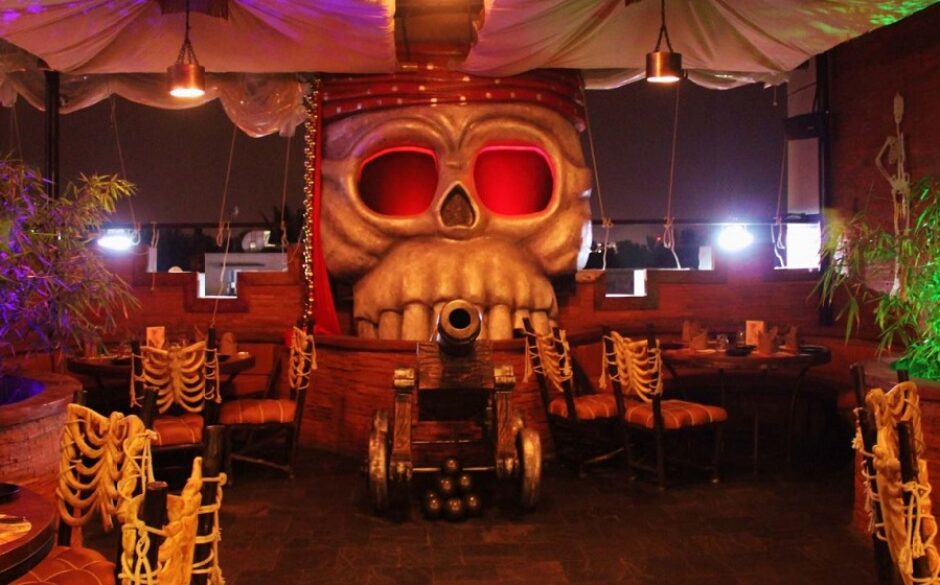 Busy Bangalore
When it comes to fascinating facts about Karnataka, Bangalore takes the biscuit. With a whopping urban population of 11 million, Bangalore is India's third most populated city, fifth most populous urban agglomeration, the largest city in South India and the 27th largest city in the world. Formerly known as Bengaluru from 2006, Bangalore still embraces certain British characteristics.
The city is fondly nicknamed the Silicon Valley of India and is a lively and exciting place to visit, blending gardens and palaces dating back to the 18th Century with glittering shopping malls, tech companies and the Kannada film industry. Yet another of our fascinating facts about Karnataka!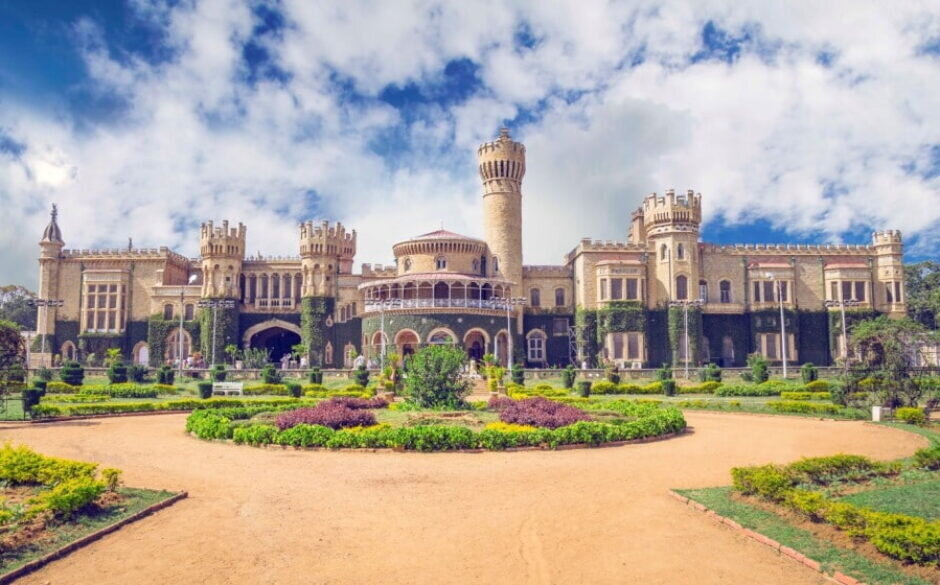 Suggested Bangalore/Bengaluru tours
Wonderful waterfalls
Did you know that Karnataka has the greatest number of waterfalls in India? Yet another of our fascinating facts about Karnataka! There are at least 35 spread across the state, including Jog Falls, India's second-highest plunge waterfall. Water from the Sharavathi river drops down from a height of 253 m (830 ft). The coastal Balmuri Falls, 138 kilometres from Bangalore, is a beautiful picnic spot where green coconut palms and trees adorn the coastline.
Other notable waterfalls are the spectacular Jomlu Theertha Falls in the Someshwara Wildlife Range, ARBI Falls, Manipal and Kudremukh National Park's two scenic waterfalls, Kadambi and Hanumangundi.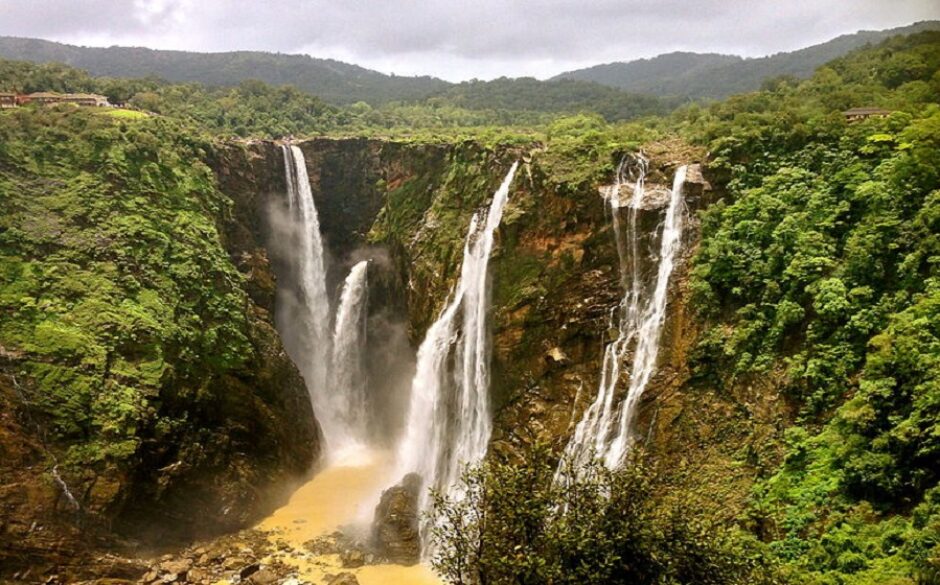 Heavy metal heaven
Bangalore is the beating (or should that be thumping) heart of the Indian heavy metal music scene. Every year, Bangalore plays host to India's only dedicated Heavy metal open air music festival, Bangalore Open Air, one of Asia's largest gatherings for metalheads to come together from far and wide.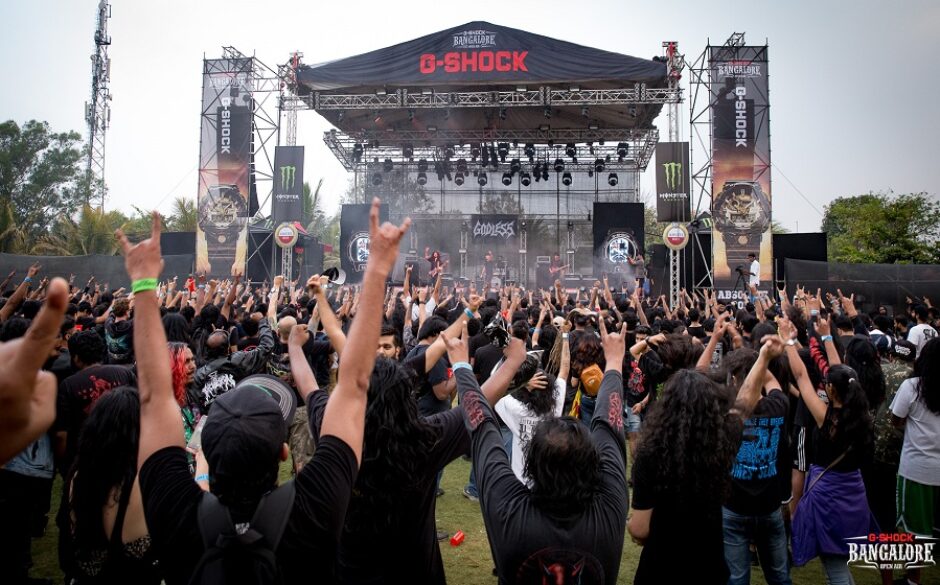 A popular palace
Whilst it's no surprise that the Taj Mahal is the most visited place in India, the next of our fascinating facts about Karnataka is that Mysore Palace comes in at second place. The palace is a showcase of regal beauty, with gorgeous carvings of figures, carved arches and marble mouldings giving visitors an insight into royal heritage. The palace is particularly beautiful when it is lit up at night, with twinkling lights that are a delight to behold.
The palace is also a central venue for the 10-day Mysuru Dasara festival, celebrating the victory of good over evil and attracting thousands of visitors from around the world.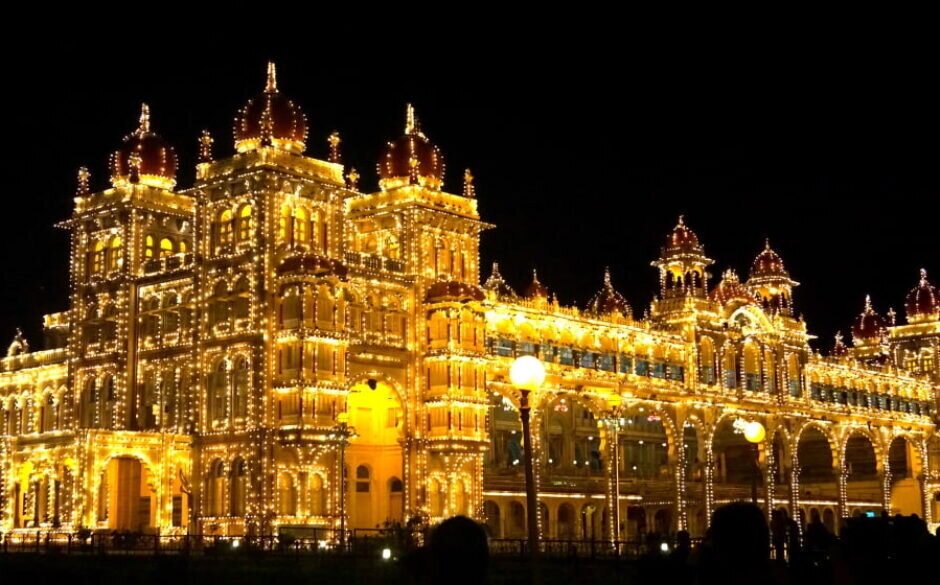 Thrill-seeker's haven
Some fascinating facts about Karnataka for those that like to live on the edge… For the ultimate aerial excursion and fantastic views, you can learn how to fly a microlight aircraft at Jakkur aerodrome. For a similar experience without taking to the skies, Flight 4 Fantasy is the first and only flight simulation centre in India, providing virtual flying to non-pilots.
Not for the faint-hearted with many rides ranging from terrifying water park Wonderla Bangalore, spanning over 82 acres, offers a spectacular range of entertainment with 61 rides including Recoil India's first ever reverse looping rollercoaster.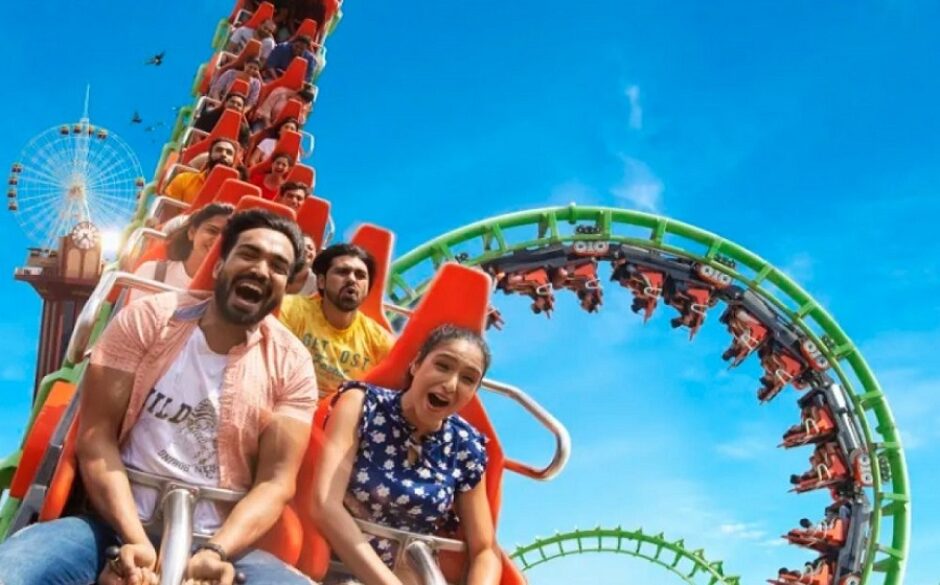 Beautiful beaches
Alongside all the sights to see, Karnataka boasts some beautiful beaches where you can relax and unwind for a day or two as part of your tour.
Rivalling Goa for its wonderful coastline, but less crowded and more unspoiled, Gokarna is a small temple town flanked by the Arabian Sea and the Western Ghats. Take a stroll along the glorious coastline, winding through coconut and banana trees, and watch pilgrims taking a dip at Gokarna Beach. Find inner peace at the iconic Om symbol-shaped Om beach or the best waves for surfing at Main Beach.
Set against a backdrop of the stunning Kodachadri Hills, Maravanthe Beach has miles of unspoilt golden sand, glittering water and swaying palm trees, while Delta Beach is a secluded, lesser-known estuary beach where the Swarna River meets the Arabian Sea.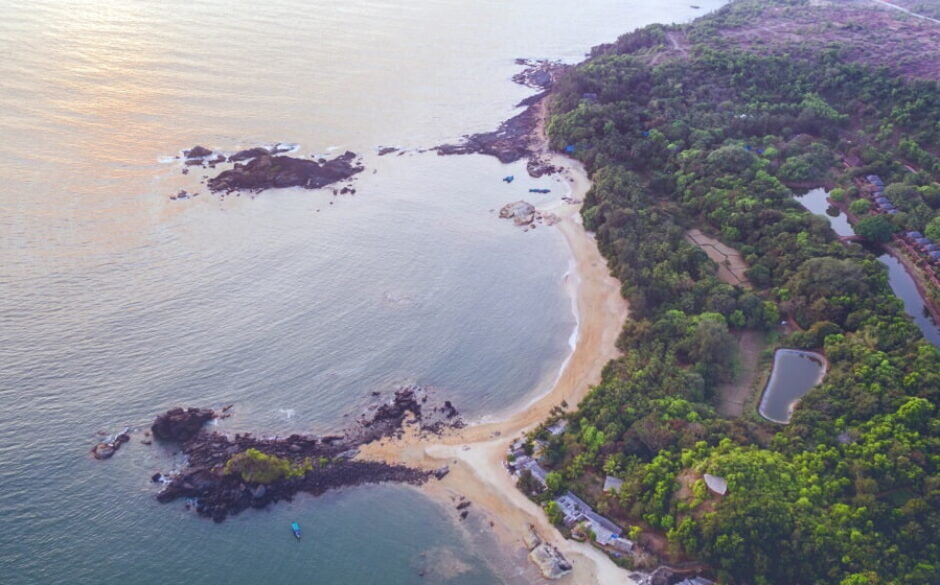 Fantastic forts
There are some wonderful forts to explore in Karnataka. Gummanayaka Fort has a lovely lake at its base and walls embellished with unique erotic sculptures and indo-Islamic art. Although most of the structure is in ruins, the 17th-century Gudibande Fort offers wonderful panoramic views of the surrounding landscape.
Famous for its fantastic architecture, Madhugiri Fort was built by the Vijayanagar Dynasty. It takes around two hours to reach the top of the fort, but it's worth it for the view.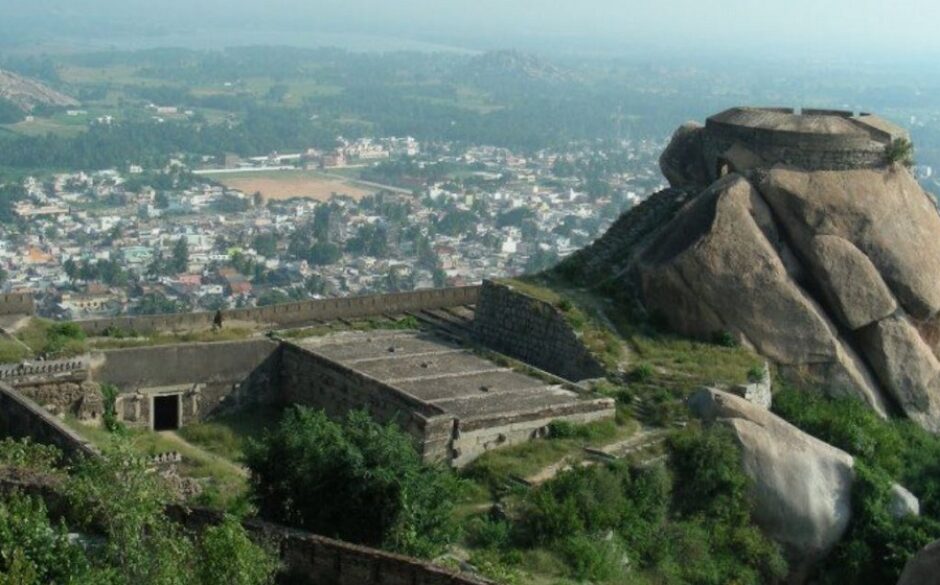 We hope you've enjoyed our fascinating facts about Karnataka. If you've been inspired to visit this fantastic region, have a browse through our suggested tours or contact our team to plan your dream getaway.